Buying a Miller Welding Machine is Better than Buying a Car!

Are you thinking about buying a Miller Welding Machine online? I don't blame you. Going to a welding supply store is a lot like shopping for a car. You would think the price shown is the price. But the price is definitely not the price. Heck, most of the time the price is not even displayed. Then when you ask "how much?" they answer with a question. Like, "do you have an account with us?" Translation: "If you do a lot of business with us, we might give you a break."
"But if not, we are going to bone you, and bone you good."
Even small items in a welding store are rarely priced. You have to wait until you get to the counter or get invoiced to learn you just spent 24 bucks for a 10 dollar pair of gloves. Who runs a store like that? Can you imagine going into a Home Depot and blindly filling up your shopping cart with supplies only to discover the prices once you are at the cash register?
With a broken business model like that, no wonder there is crazy consolidation going on in the industry. I dealt with Holox for years, then they became Linde gas, and now they are Airgas. All within a period of a couple of years. I hear there is an effort going on within Airgas to make some changes but I think it is too little too late. Online sales of welding supplies have achieved a foothold and are steadily nibbling market share away from the brick and mortar stores and you know what? I think the brick and mortar stores are getting what they deserve. I have paid as much as 40 bucks for 125 cubic feet argon bottle refill and as little as 10 bucks. A sales rep once educated me on their cost and it was something like 1 dollar per hundred cubic feet of gas. And then they charge 20 times that…That's depressing.
So you are about to buy a Miller Welding Machine online? Are you concerned you won't be able to get it serviced? I can tell you that no matter if you buy locally, or online, Miller Welding Company will make good on warranties thru their local authorized repair centers. You will also be able to get miller welding parts easily. But here is my advice for what its worth:
Buy a used Miller welding machine online on Ebay or Craigslist. I recommend searching for a used miller syncrowave 250. Older Miller welding machines like the miller welder 300 ab/p are a pretty good investment but getting parts may be an issue and they dont offer A/C balance. I really like A/C balance and prefer not to do without it.
When in Doubt, Buy a Miller welding machine!!
Miller Welding Equipment
All things considered, customer service being one of those things, Miller welding equipment is the bomb. If you want to see for yourself, just go to Google and type in "which is better Lincoln or Miller welders" or "Lincoln electric welder or miller electric welder" and you will see several forums like four wheel drive enthusiasts etc. sounding off about Lincoln's customer service. That really seems to be what separates the men from the boys in welding equipment companies. Both Miller and Lincoln make good welding machines but eventually something is going to break. When it does, you need help quickly. I have owned several Miller welding machines and have used many, many miller welding machines like the miller shopmaster welder, and miller welder 300 ab/p, Miller syncrowave 250, syncrowave 300, miller dynasty 200dx, miller dynasty 300, miller dynasty 350, millermatic 250...you get the picture... I have also attended seminars where impartial repair technicians chimed in with their opinion on which was better. They didn't really care which machine welded better but to a man they all stated that they hoped the machine was a miller welding machine when they first got the service call. They said they almost knew what was wrong before they ever got there and were almost sure they could get the Miller welder parts quickly. They also praised the engineering and troubleshooting support they received from Miller welding equipment reps and appreciated the way the Miller reps treated them..The same technicians spoke of their dealings with Lincoln reps. Good experience? Not so much. Enough said. That sold me on buying Miller. To me there is not much difference in performance. At least not enough difference that I can't overcome it with technique. But when you have parts that need to be welded and your machine goes down, you want a helpful and knowledgeable person to talk to, not a condescending prick asking what you did wrong. As far as other manufacturers like ESAB, Airco, Panasonic, etc.: Same thing goes. No other company has the reputation for customer service like Miller Electric.I have heard the Lincoln is stepping up their game on customer support. I hope its true because I really like their little invertec v205t inverter. But I will have to wait and see before I believe it.
Not seeing what you were looking for? Try searching again
Buy a Miller Welding Machine online from Ebay or Craigslist
I like to keep things simple and so here is the simple skinny on buying a welder online. For TIG welding..., buy a Miller Syncrowave 250. For MIG welding..., buy a Millermatic 250 or 251.
If you get both a Miller Syncrowave 250 Tig and a Millermatic 250 or 251 Mig, you have the backbone for starting a good welding business with enough versatility to handle most jobs.
And if you are buying a welder for a hobby like building hot rods or choppers, you will have more than you will ever need.
My favorite personal welder is a Miller Dynasty 200DX. I sold my Miller syncrowave 250 after about 5 years of dependable service for close to what it paid for it new. I just wanted the Dynasty 200DX cause it was cool. After welding lots of parts with it, my house burned down due to some candles my wife used to enjoy.
The Dynasty survived. It got hosed down by the Fire fighters real good. When I told my Miller rep about it, he took it to the local Miller welding equipment warranty center to be checked out completely. They dried it out and powered it up and no prob. been using it ever since. I have a great relationship with my Miller reps and get great service when I need it.
The best buying strategy for buyng a welder online is to search locally on Ebay and Craigslist.
With Ebay, you may have to sign up in order to be able to search local or completed listings. But Sign up is free and easy and you will have to sign up anyway to be able to buy or sell anything.
Once you have your account with Ebay, here is how you search for a welder:
TIP...The most powerful button on the Ebay site is the completed auctions button. Why??
Because this is how to get an idea of what you can expect to pay for an item. To search completed auctions, click on Advanced Search, next to the main Search button.

The last time I tried a completed auction search for a miller syncrowave 250 I found one with a stainless steel Bernard water cooler. Since this was a completed listing, and the amount is printed in Green on the listing screen, that means it really sold for $1525.
The bids you look at on an item before it sells are pretty much meaningless. The only way to get an idea what people are paying is to use the completed listings search.
Someone got a really good deal because the Bernard cooler itself sells for around $700. See what I mean about finding a welder that comes with a lot of accessories? I would have paid $1500 for the welder alone.
You can even search within a certain radius of your zip code. In other words a distance you would be willing to travel to pickup the welder. Just look on the left hand side and enter your zip code and then select how far you are willing to drive to pick up the item.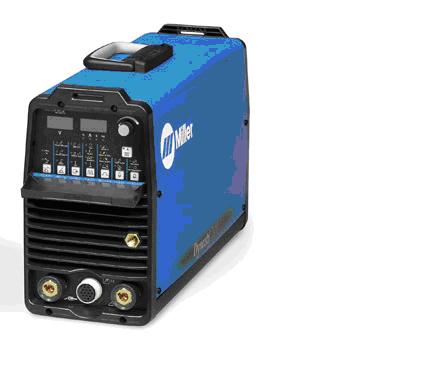 If you get a good enough deal on your miller welding machine, you can afford to have it shipped to you.
Search the term "syncrowave 250" and click on the box that lets you search in the title as well as the item description. Typing "Miller welding machine" will yield too many listings to wade thru. The more specific your keyword phrase, the better the results. You may not find one immediately but if you are patient you will eventually. Especially if you are willing to drive a bit to pick it up.Look for a syncrowave 250 miller welding machine with all the accessories you can get, like a torch, foot pedal, flowmeter, and especially a water cooler. These can add up to hundreds of dollars if you have to buy them separate. Expect to pay around $1800 if the machine is in good shape and comes with accessories (anything less than that.. jump on it) . You might think that's a lot for a used miller welding machine but trust me on this, it's worth it and it's like money in the bank. You can always sell it for the same price or more because a comparable new machine is over $4000. Its a much better deal than a car that depreciates like crazy.
For the millermatic 250 or 251 Miller mig welding machine, do the same thing. Try to find a machine with extras like extra tips and a flowmeter/regulator or an extra spool or two of wire. There are fewer accessories with a mig welder but you can usually get a seller to sweeten the pot with a few goodies. Expect to pay between 600 and 900 bucks for one of these machines used. Don't be overly concerned about scratches and dings for a mig welder like this if you can get if for a low price. I would pay up to 1000 if it was in really good shape. More than that, and I would be tempted to buy new. Again, we are talking about an investment here, something you can turn around and sell if you need to, probably for as much as you paid. A friend of mine bought a used Miller Millermatic 250 Mig welder for about 600 bucks. It was dented and scratched a little but had low time on it. We have since used it to weld several hundred feet of welds on an order of remote control sewer cameras. (shitty job! Ha ha) We pushed the duty cycle pretty hard since there were four 18 inch welds on those things and I welded them without stopping and then only paused for about 5 seconds before I welding the next 18 inch run. Never even stuttered. Oh yeah, this was 3/4" plate welded to 1/4" square tubing. If he wanted to, my friend could sell it now (3 years later) for more than he paid. Another good thing about Miller welding equipment: It really holds its value
On craigslist, you can select your state and closest city and only search those listings. All the same advice applies. Search for "Syncrowave 250" and not just "miller welding machine" or you will have to wade thru a lot of junk. Try to get accessories with the welder no matter what. Craigslist is great but learn the ropes first. The great thing about Craigslist is that you can search locally and can contact the seller and only exchange contact information once things get serious. Then you can arrange a meeting or phone call, demonstration or whatever, you are in the drivers seat. leave miller welding machine and view home page