Tig Welding a Tubing Bender Adapter Kit from SWAGoffRoad.com

SWAG off Road is all about making stuff work better.
Seriously...that is what Troy Rutherford from Swagoffroad.com is all about. He takes an existing product, ( like a tubing bender from JD2, pro-tools, or JMR)  and comes up with something innovative that makes the thing work even better.
Some examples of SWAG stuff :
SWAG off road makes stands for portable band saws that make them work better.

...Plates for Harbor Freight presses that make them work better.

Bumper kits for Jeeps ..that make them work....you get the picture.



This Tubing Bender mod makes certain tubing benders work way better.
see part 2 using small tig inverters to weld this mount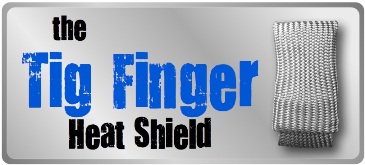 Because it uses a Air/Hydraulic Ram.

Leave it to Troy from SWAG off Road to take an inexpensive air/hydraulic ram from Harbor Freight design an adapter that lets you hook it up to several popular tubing benders.

The kit is made from high strength a572 high strength steel and is extremely easy to assemble and weld.   A572 Grade 50 high strength steel contains about the same amount of carbon as mild steel but has a very small percentage of vanadium and niobium that give it a boost in strength. A572  is considered a "workhorse" grade of steels and is quite a bit stronger than plain mild steel... But its just as easy to weld as mild steel .

I saw these tubing bender kits on Swafoffroad.com and saw they were available unwelded so I got a few of them just for this weeks video.

You may have seen 2 previous videos I did using stuff from swagoffroad.com …one was on a Jeep rear bumper kit ..and one on a shop press break kit.  Troy told me that he also sells this tubing bender adapter kit welded and ready to go but not very  many people order it welded.  That doesn't surprise me at all because SWAG stuff is actually fun to weld.  The instructions are complete and actually helpful, without having to crawl thru 10 pages of different languages and CYA safety stuff…, and the best part is that SWAG stuff goes together as easily as a LEGO set.

Everything I have seen from Swagoffroad.com has been impressive. Its awesome when you see a picture on a website and when you get it in your hand its actually more substantial than it appeared. Instead of the other way around. You know what I mean, sometimes pictures look a lot better than the actual product. Not so with SWAG products.

Its always obvious to me that a lot of thought went into the design of Swag products to make them easy to assemble and weld.  For example, the tabs that are laser cut on the brackets make putting this bracket together pretty much foolproof. (The bumper was designed just as well and practically assembled itself.)

IF you have shopped for tubing benders, you know that the JD2 and pro- tools models are some good quality benders.  The JD-2 Model 3, JD-2 Model 32, Pro Tools 105, 105HD and JMR manual tubing benders and any   of the tubing benders listed above will work with this adapter.
So if you have a lot of bends to make, this adaptor along with the air/hydraulic cylinder from Harbor Freight can make the job go a lot better.

One of the main benefits is being able to see the degree wheel from close up instead of being 8 feet away pulling on a cheater bar.

Anyway, I used a couple of really small inverter stick & lift arc tig welders for this project along with a 3rd tig inverter that has high freq start. (oh yeah, I migged one too because I figure that is what most people will do.

I tig welded some of the parts and stick welded others….. but then I thought it would be fun to tig weld one all the way out.

You know, just for fun.
Mig is the easiest and fastest way to weld parts like these but sometimes you just want to "gold plate" a job. (For me,  the urge to do this hardly ever happens.)

But I am feeling saucy today.

Actually the real reason is I was inspired by looking at some welds done by Josh from Browndogwelding.com.  If you haven't checked him out yet, its worth a few minutes to see some of his Tig welds.

So here are the settings used to tig weld this kit.
125 amps
2% lanth or thor tungsten. 3/32" dia
3/32" er70s-2 filler
15cfh flow of argon
CK flex loc tig torch with a 17 air cooled body and using a small head with a #7 gas lens.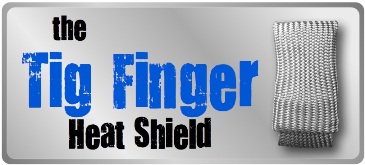 swagoffroad.com tube bender video

leave this tubing bender page and go to home page