TIG Welding Square Tubing

Why am I writing about TIG welding square tubing today?
Douglas from the YouTube channel @retroweld is going to be building a chair at the Lincoln electric booth at Fabtech 2017.
Jimmy Diresta will be building a table and Douglas and several other youtuber makers will be making chairs to go with the table built by Jimmy. 

click here or pic below to learn more about the furick #8 pro cup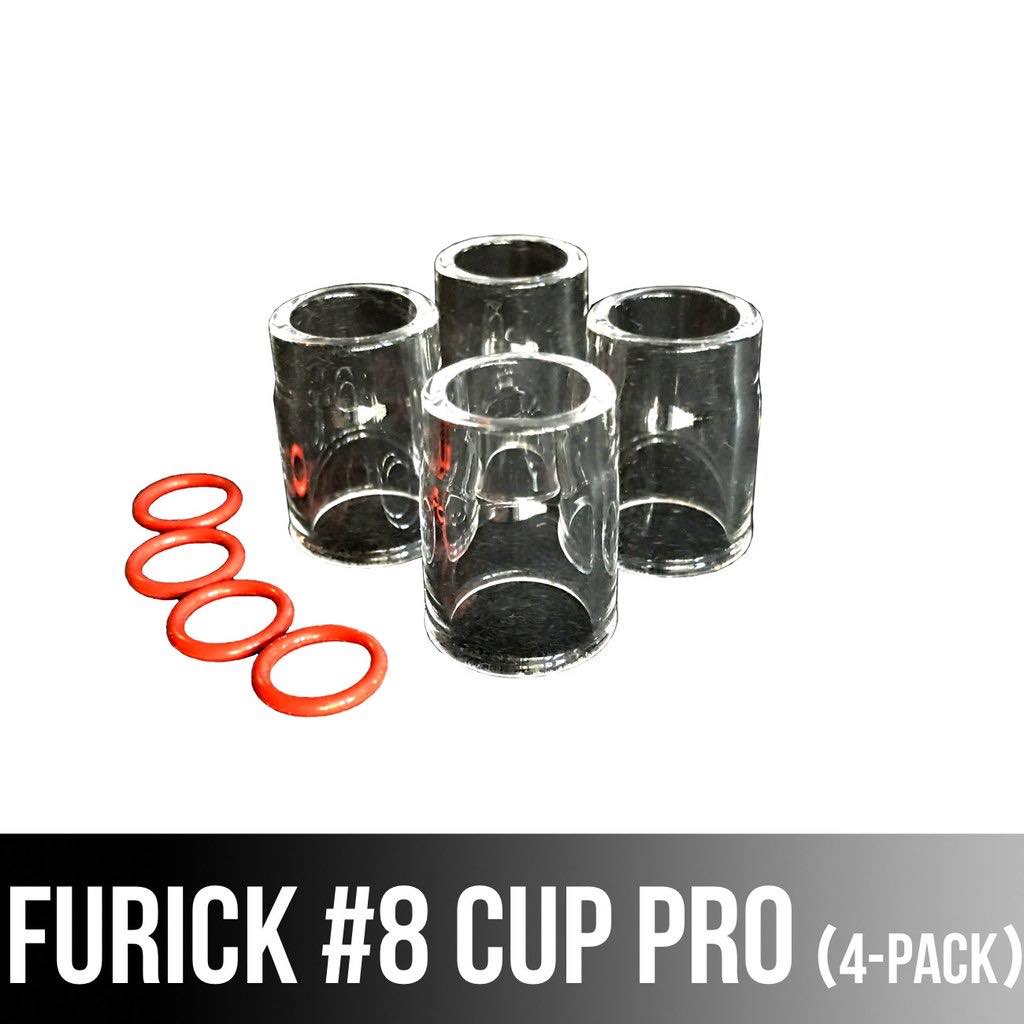 Doug drove down to Atlanta from Tennessee to get tome hands on practice on TIG welding square tubing

Lincoln Electric is promoting their TIG 200 and Powermig 210mp machines to the maker community and other hobbyist type folks and Douglas will be using the  TIG 200 to weld his chair project.
The problem is that Douglas has very little tig welding experience.
That is why he messaged me.
With a very limited number of hours, I needed to really focus on exactly what Doug needed to practice for welding his chair.
After seeing the design he was planning on building, I saw that it involved only 2 basic joint types.
 45 degree miter joint for the seat
...and a flare bevel joint where square tubing intersects each other on the rolled edge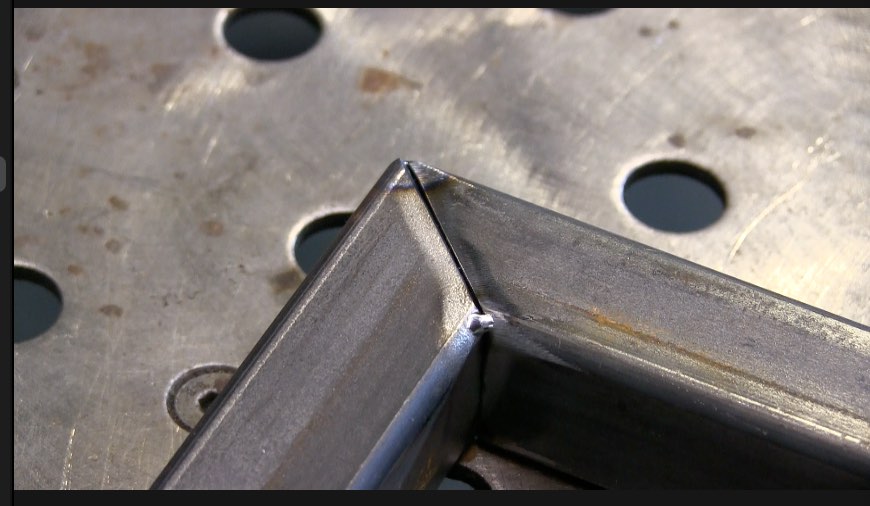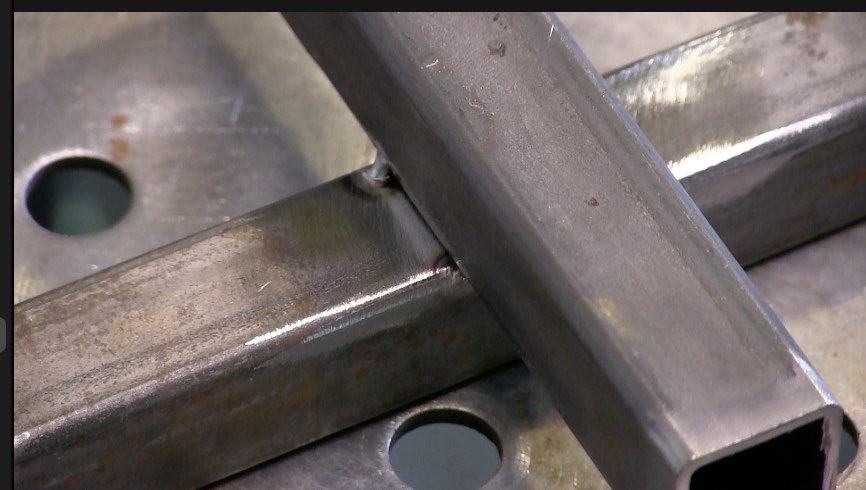 So we focused on tig welding square tubing and practiced only these 2 welds.
For the 45 cut joint, a small chamfer  can really help.
not only for penetration with very little amperage, but for us folks who wear glasses, the chamfer is a welcome guide in staying on track and welding straight.
For the inside of the miter cut...and for the flare bevel welds, I advised Douglas to just use the lay wire technique.
"Lay Wire" means just laying the wire in the joint, keeping a tight arc length(arc length is the distance between the tip of the electrode and the puddle).
The reason I suggested this is that Doug has so little time TIG welding and is not proficient at feeding rod with his fingers yet.
After just a few minutes, Doug had settled in to making some pretty decent looking welds using the lay wire technique.
Remember this square tubing is only .075" thick so that is a bit less than 2mm.
Provided the metal is clean, and using 111 amps, there is almost zero risk of not penetrating enough...for a chair anyway.
Here are some final thoughts for tig welding square tubing...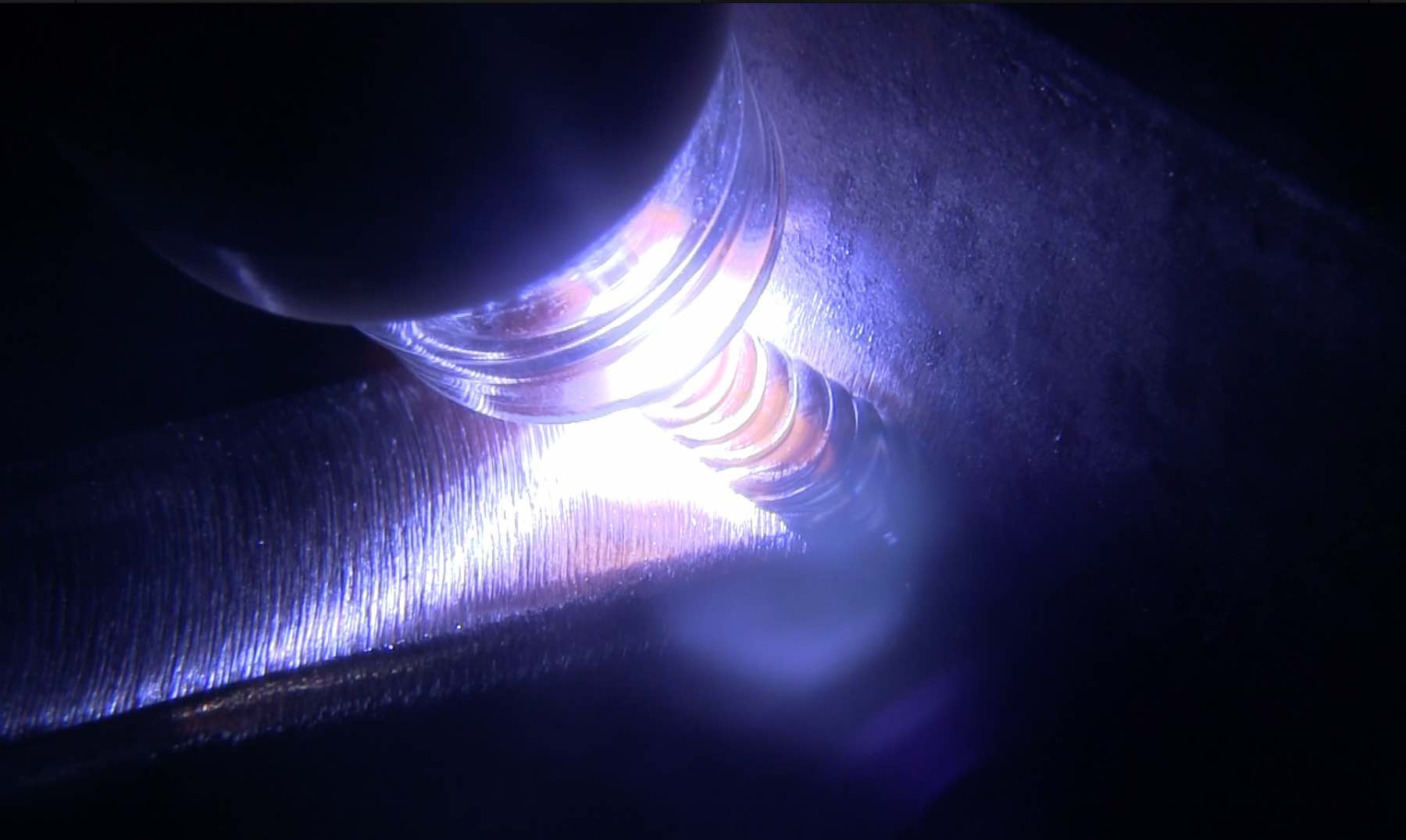 clean the mill scale
make sure things are true and square
get at least 3 tack welds on each joint
weld the outside corner first ( downhill is easier)
weld from inside to outside when possible to overcome distortion
sometimes lay wire is easier ( stepping up one size in filler metal)
a clear cup like the #8 furick pro is not a necessity but it sure does help in seeing everything