Walking the Cup Technique

Custom Search
"To walk the cup or not to walk the cup... Who gives a rats a$$ as long as the weld comes out ok?? "
see more info about tig welding
Click on the TV Icon below and visit our sister site to pick up your Tig Fingers. Don't forget to bundle and save.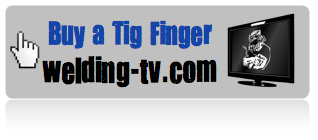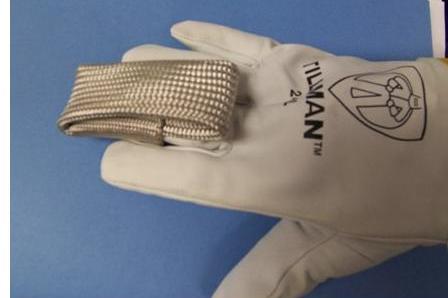 Click the TV Icon below and pick up a Tig Finger from our sister site. Don't forget to bundle and save money.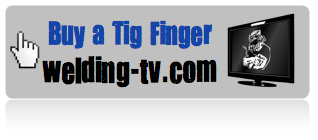 For TIG welding pipe, the walking the cup technique is taught in welding schools and by pipefitters apprenticeship welding schools.
Why?
because it works...and because it is a good way to run a weave bead that looks like a machine did it.
Seriously, some of the sweetest pipe welds I have ever seen were done this way.
The "Walk the cup" technique is good for pipe, but not always the best technique to use for general welding...and sometimes its not even the best way to weld pipe.
In fact, Pipe welding and a few other welding jobs where the cup can be rested in a groove, are about the only situations where this technique is a good way to go.
For welding thin sheet metal, it rarely works.
For almost every aluminum weld, it does not work well at all...you cant get a stack of dimes aluminum bead by walking that cup.
I have never seen anyone walk the cup for welding magnesium either.
So ...when it makes sense...when its comfortable and you dont feel like propping on hot metal...when you have a natural groove where the tig cup can wiggle and not slip, walk the cup like crazy.
But dont be a one trick pony. Learn how to tig other ways ... Learn more about using a TIG finger
exit this walking the cup page and see home page


See Recently Uploaded Videos