Carbon Steel TIG Settings for 11ga Tee Joint

Quick video shows an 11ga tee joint at 128 amps

scroll down for settings

...Introducing the New WeldMonger Challenger TIG kit that includes the most frequently used Cups.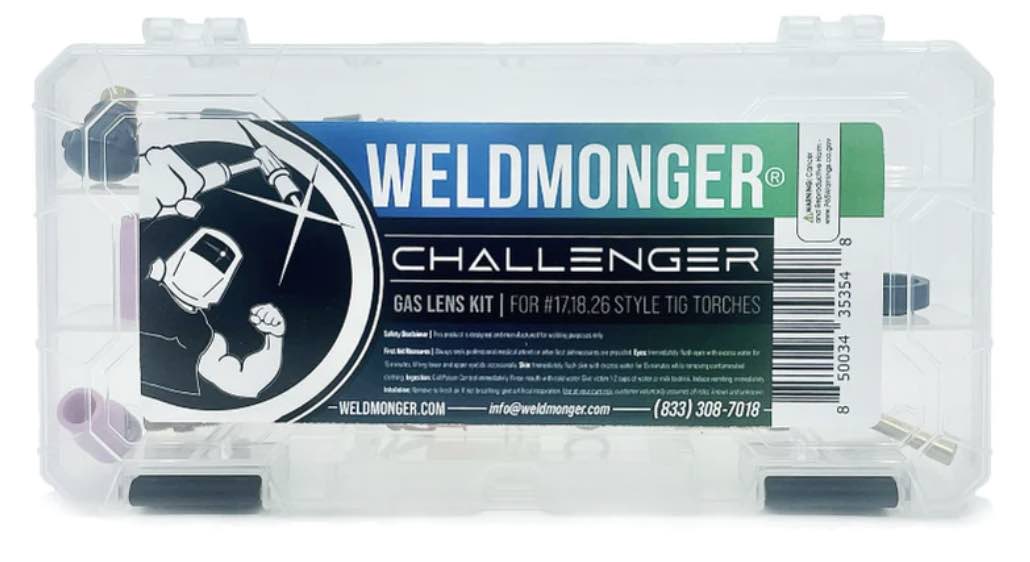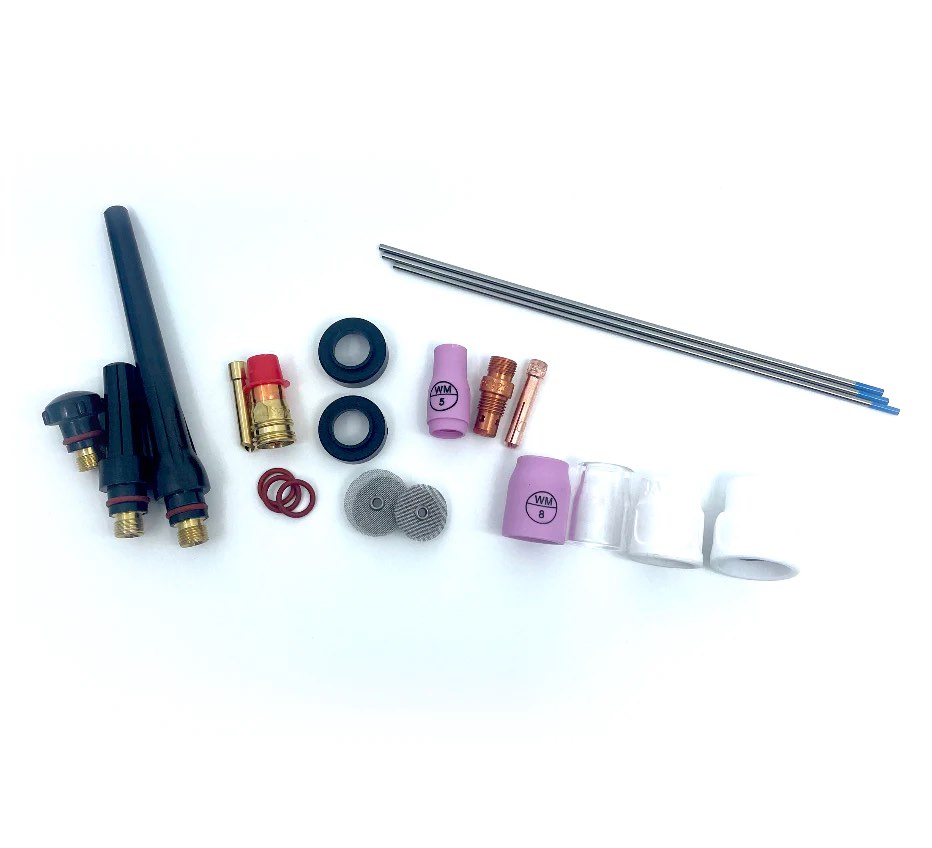 This is a super short video and all the settings are listed below.
If you want to learn more about tig welding carbon steel fillet welds watch
the full length video on carbon steel fillet welds here

Settings for 11ga carbon steel 2F tee joint fillet weld
WELD PROCESS = TIG, GTAW, GAS TUNGSTEN ARC WELDING

METAL TYPE = CARBON STEEL
THICKNESS = 11GA
WELD TYPE = Fillet weld
JOINT TYPE = TEE JOINT
POSITION = 2F HORIZONTAL
AMPERAGE = MACHINE SET TO 131AMPS CONTROLLED WITH PEDAL TO 128 AMPS MAX  
TUNGSTEN = 2% LANTHANATED, 3/32"
FILLER WIRE = 1/16" ER70S6
POLARITY = DCEN
GAS FLOW = 20 CFH argon
CUP SIZE =  8
ADDITIONAL SETTINGS =   
PRE FLOW = .5 SEC
POST FLOW = 7 SEC
TIPS: KEEP A TIGHT ARC 
Aim for an arc length that is equal or less than the diameter of your tungsten electrode.
Torch angle can be forgiving provided your arc length is tight.
Keep the hot tip of the filler wire shielded by the argon envelope from the tig cup


8 Pro Combo Kit includes both Clear and Ceramic cups

The 8 Pro Combo kit opens up lots of possibilities for other Furick Cups both Clear and Ceramic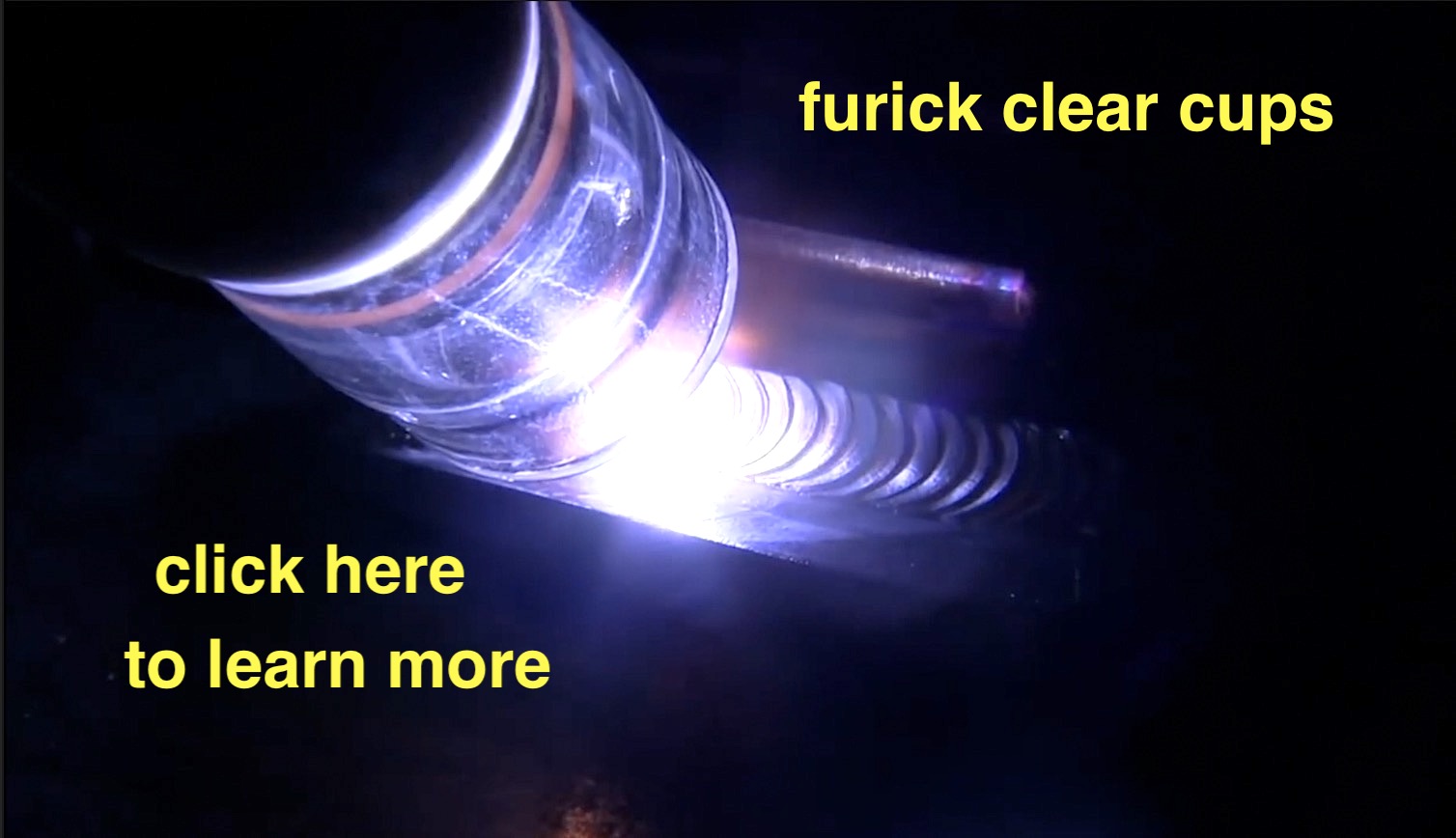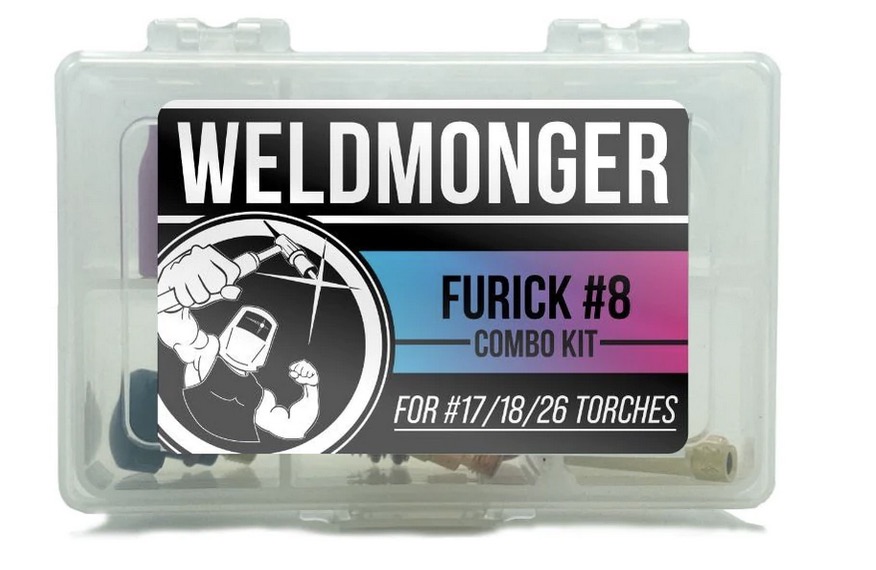 This video will help you know what cups you need for your type TIG torch