TIG Accessories that help you get better results

If you landed here after a google search for TIG accessories, I hope you will find this page helpful.


You will find high quality TIG accessories like TIG fingers®, Stubby Gas lens kits, gloves, tungsten, and more at weldmonger.com

IF you just got a new TIG welder and are looking for good quality TIg accessories, I have a few suggestions for you...
IF your tig welder came with a 17 style air cooled torch then the very first upgrade I would recommend is our Weldmonger Stubby Gas Lens kit.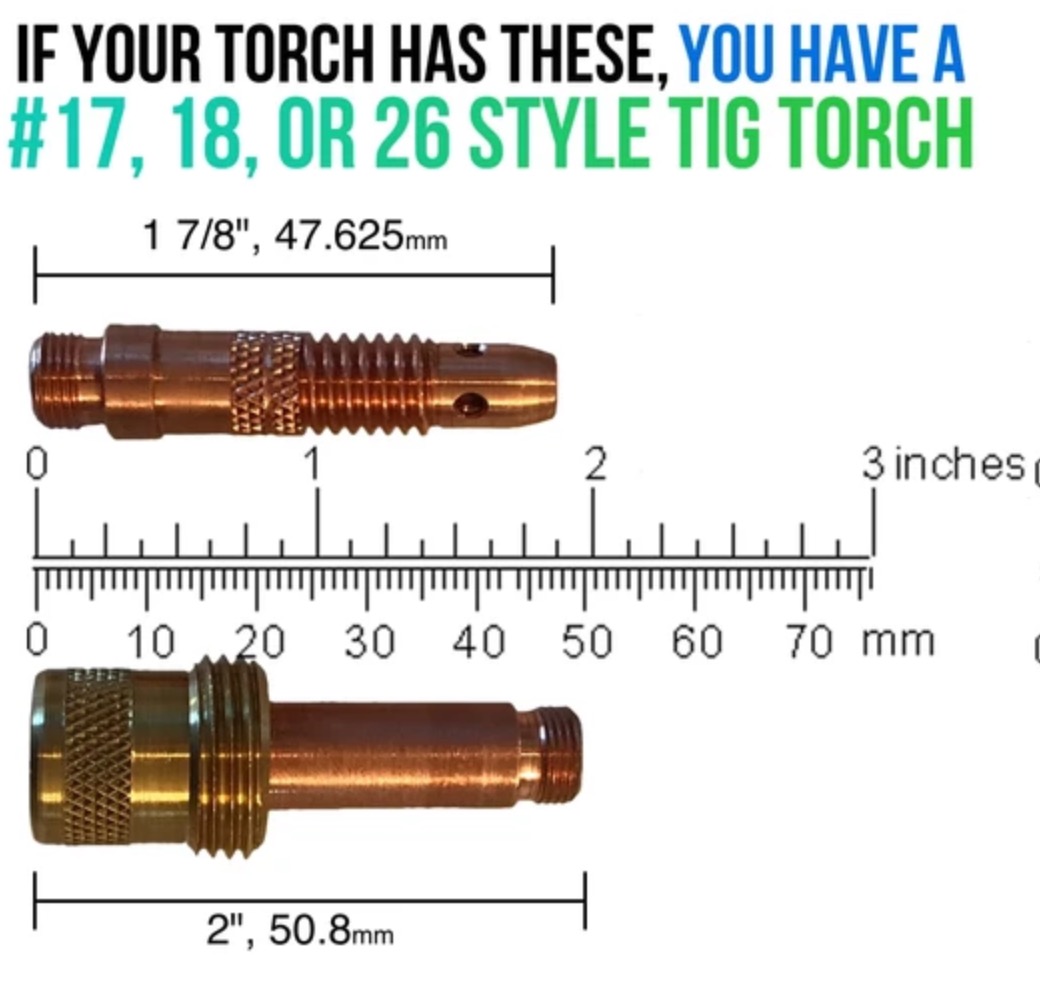 A stubby gas lens kit will give you better results than the standard cups that may have come with your machine or tig torch....while at the same time, shrinking the overall size of your 17 style torch and making it feel way better in your hand.
And, we recently upgraded our Stubby Gas Lens kit to include a Furick 3/32" gas lens that has an o ring groove.
The Furick 3/32" gas lens lets you use clear cups as well as ceramic cups and makes the Stubby gas lens kit a more versatile kit.
...Introducing the New WeldMonger Challenger TIG kit that includes the most frequently used Cups.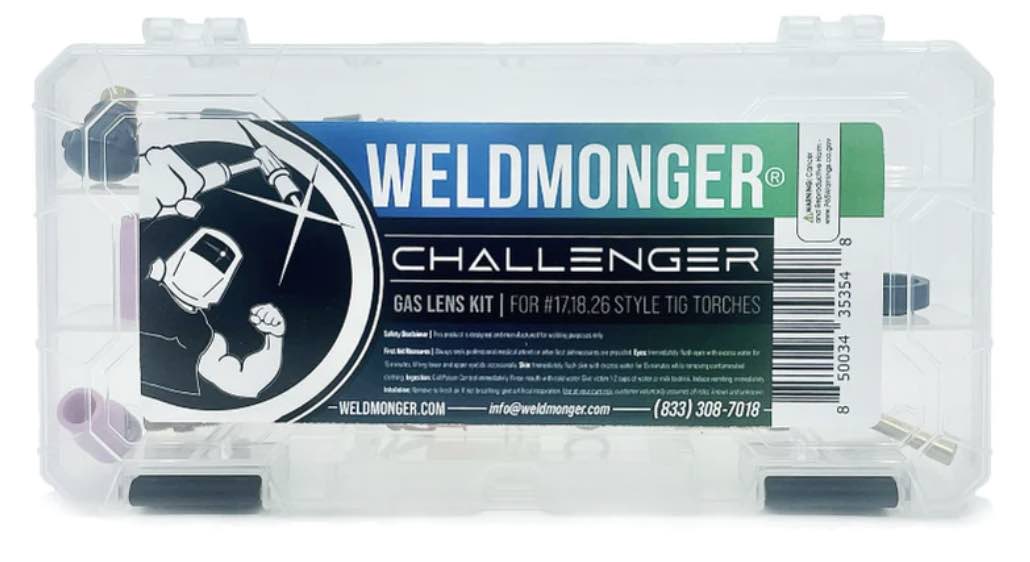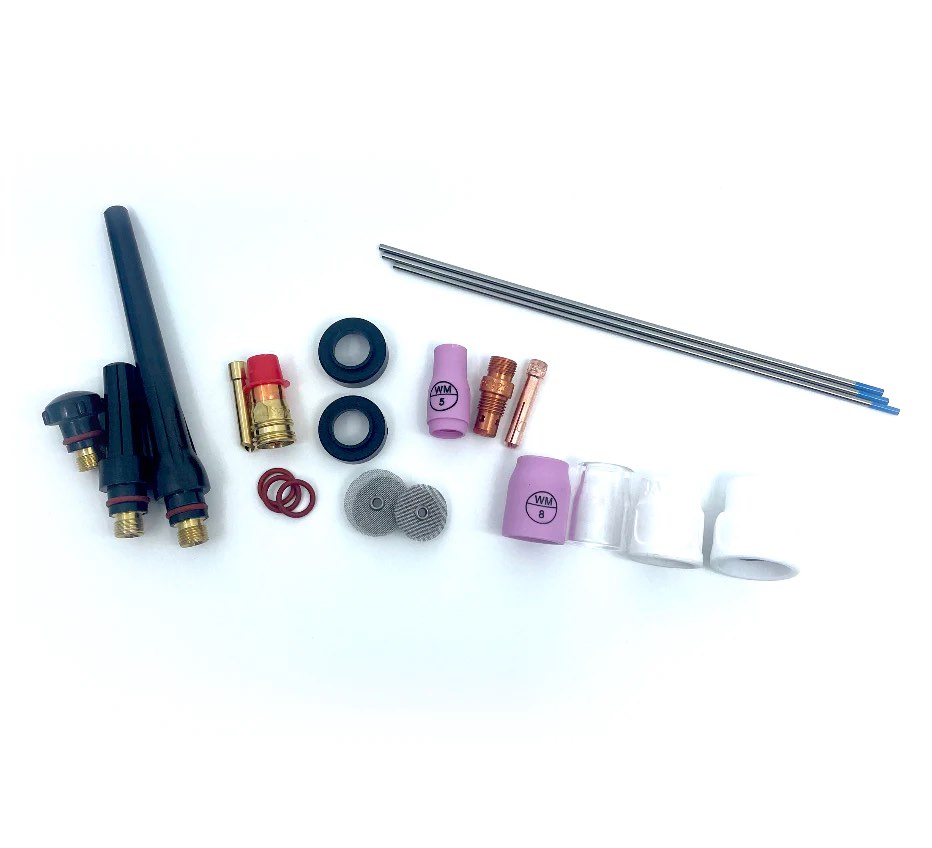 If you have a 9 or 20 style torch then the first upgrade I recommend is our weldmonger gas lens kit for 9 and 20 style torches.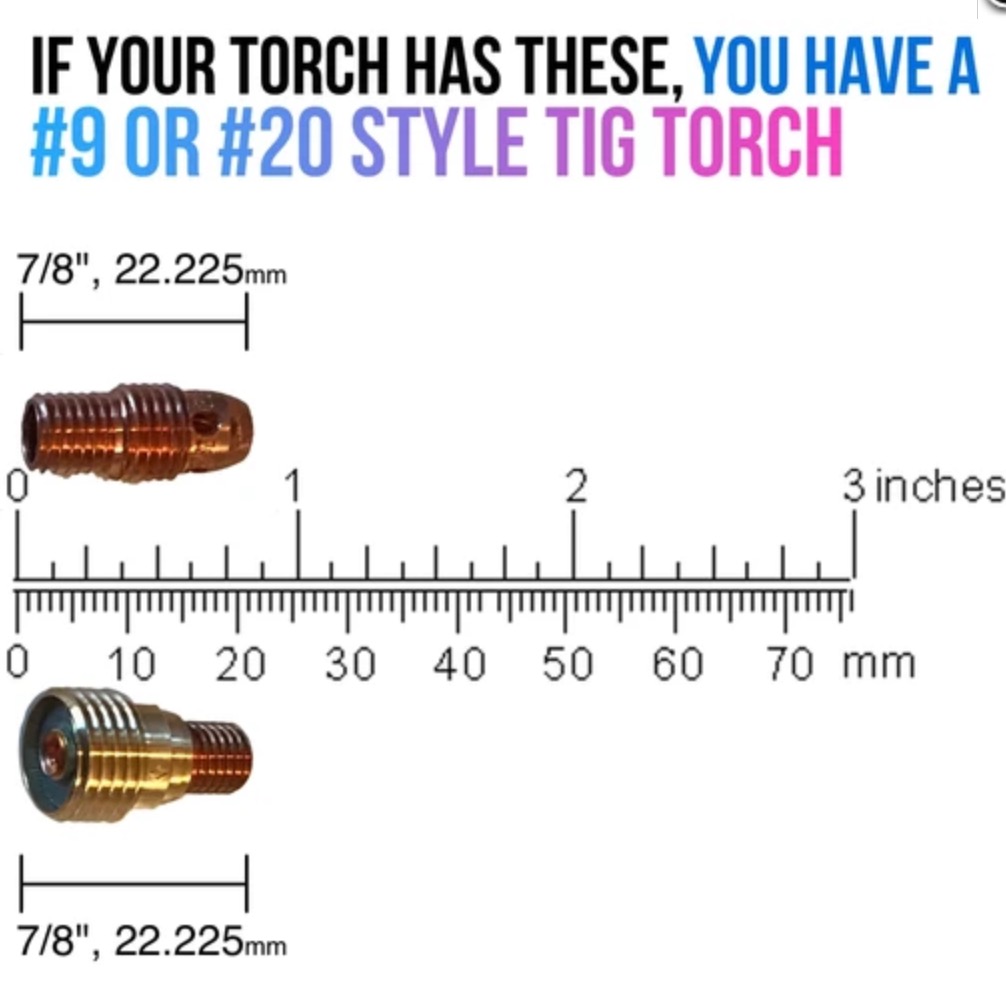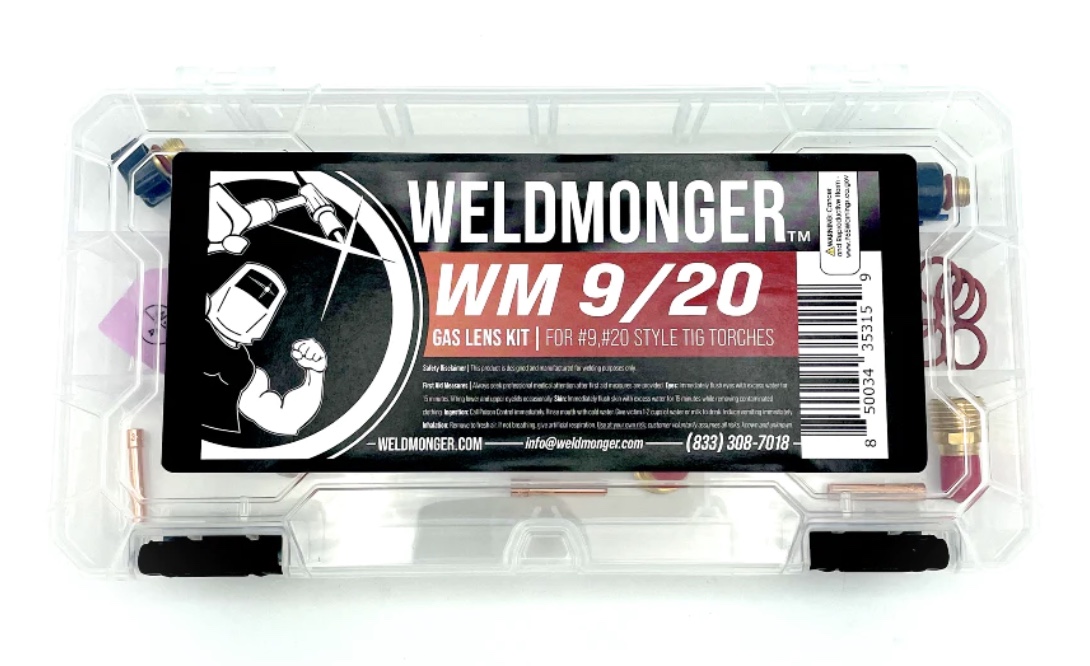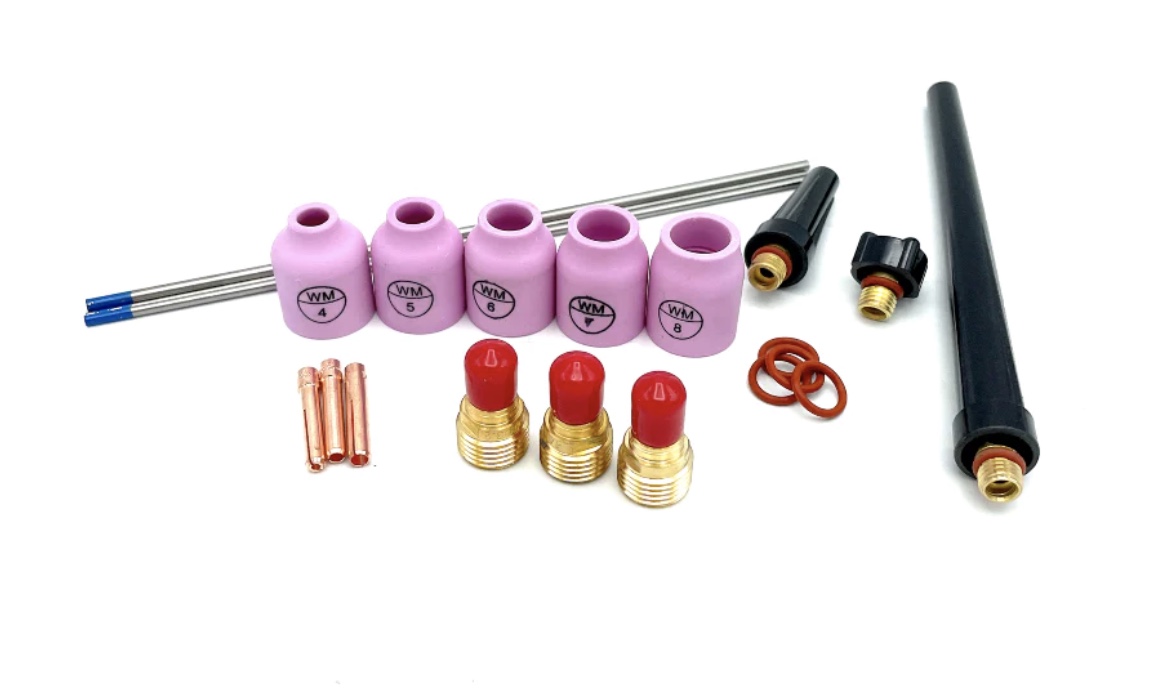 This 9/20 torch gas lens kit will give you better results than the standard collet bodies that come with most torches...(with the exception of a #5 standard collet body for certain aluminum jobs.)

Once you have either the stubby gas lens kit or the weldmonger 9/20 gas lens kit, you have the backbone to add other cups as needed

For example....the jazzy 10 ceramic cup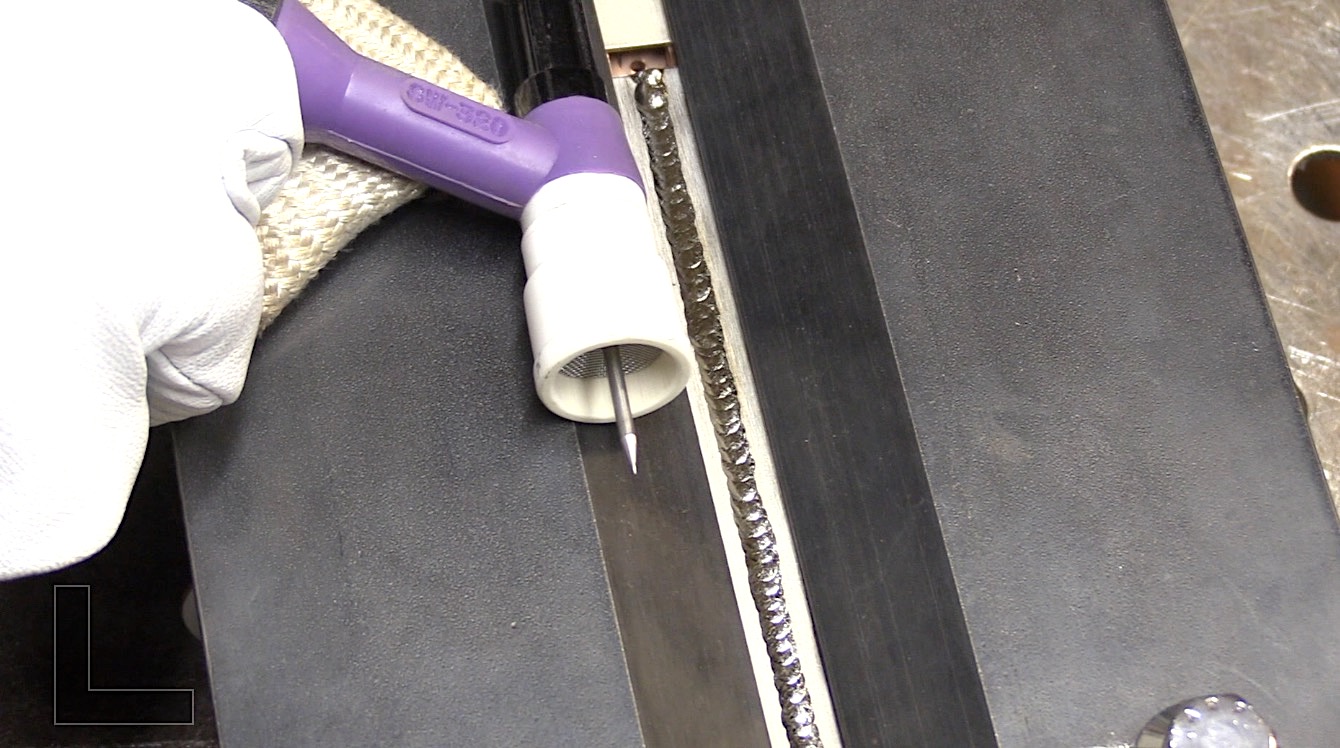 A jazzy 10 cup works better than a conventional #10 gas lens because of the added diffuser screens
The secondary diffuser screens in a jazzy 10 cup provide a much larger and better  gas shielding area than a conventional #10 cup.
That not only results in less discoloration on stainless and chromoly, but also lets you use a much longer electrode extension for those situations where you need to reach into a tight spot.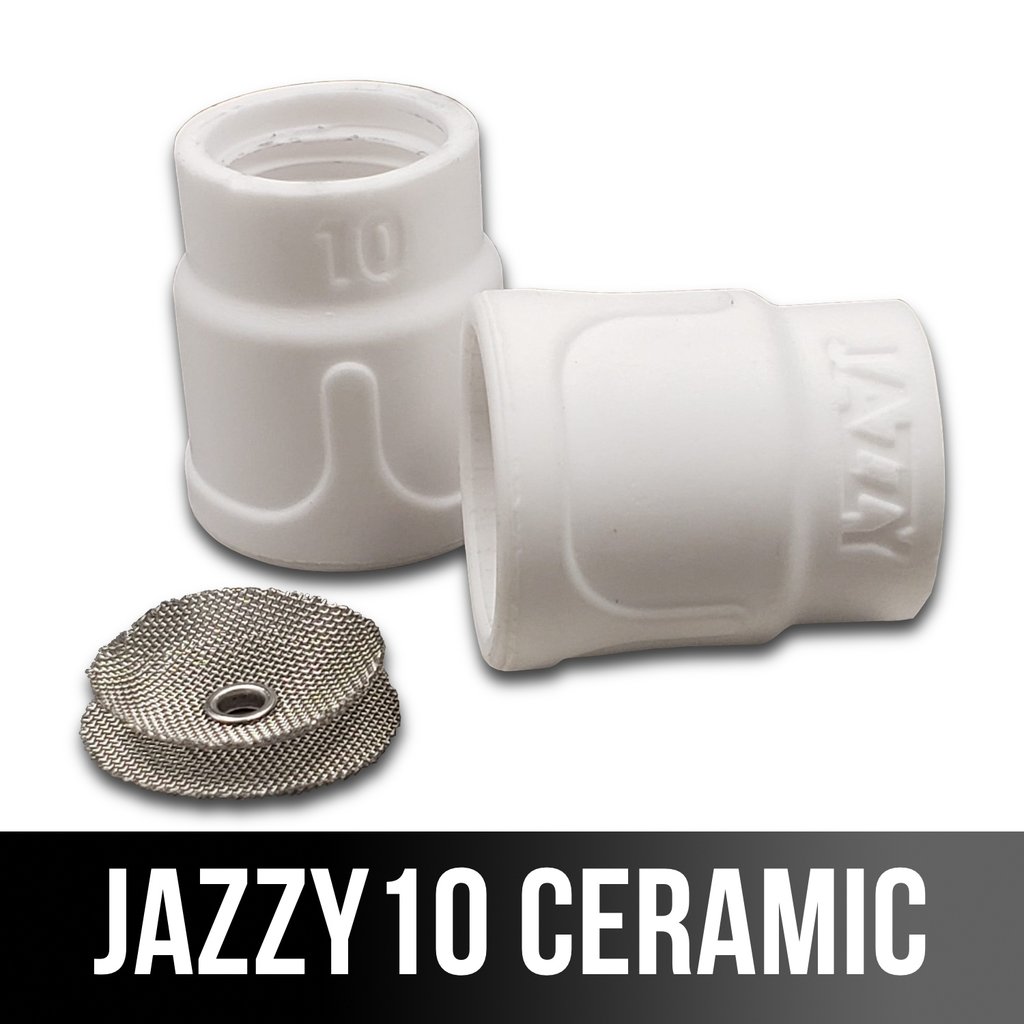 Our jazzy 10 combo kits have one clear and one ceramic jazzy 10 cup along with mounting hardware
Our TIG pro Kit has all the cups you ever need all in one Awesome kit.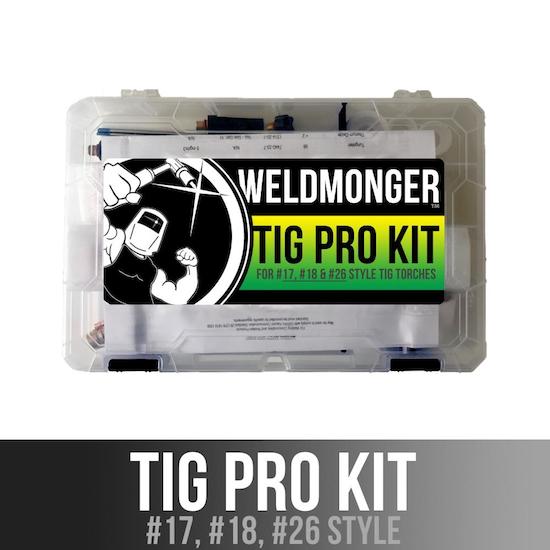 All our TIG Accessory kits come in 2 versions .
one for 17, 18, 26 style torches also called 3 series.
And...9/20 style torches also called 2 series.
Just identify your torch using the image below and you will know which one to order.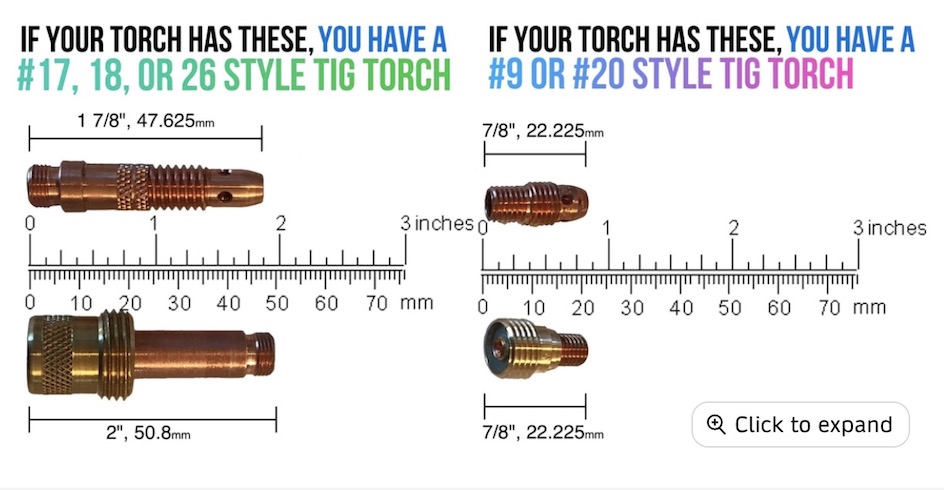 Another Handy TIG welding accessory is a Torch holder.


this one is a MRT100 from Stronghand tools and it not only holds your torch but also lets you hold some torch cable slack.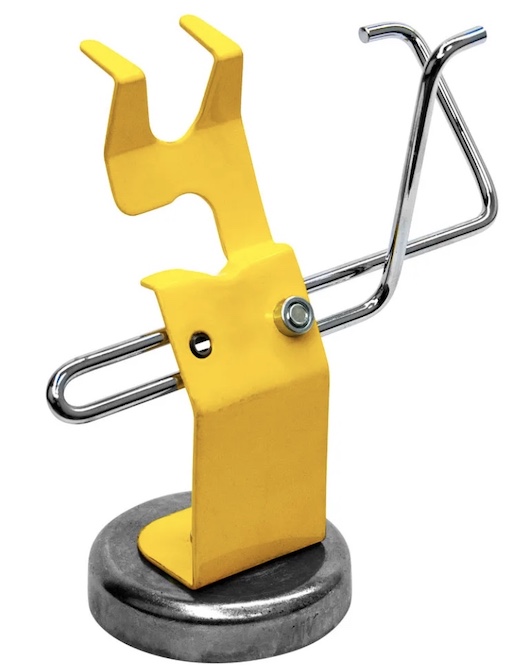 ---
It's a bad feeling when you hang up or trip on your tig torch leads and your tig torch slams on the shop floor.
You cross your fingers and hope your cup didn't break...but you know the rest of that story.
A welding prop can easily be made but sometimes its easier to buy one

Stronghand ARW16 adjustable Wrist Rest