Hand Grinders and Abrasives

Back around 1995 I decided to step out and by a Miller Syncrowave 250 tig welder.
And the first hand grinder I bought was a 4" Makita angle grinder.
I was lucky enough to get some work welding cracks on so airplane prop spinners and it was a much better side hustle than moonlighting at a local sheet metal fab shop...plus I got to do it on my schedule in my own garage and it payed a whole lot more.
Here are some links to a few of the grinders and stuff in case you are interested in learning more

metabo 6"angle grinder 

metabo slicer plus cutting wheel 

Walter zip Cutter cordless grinder 

Walter zip cutter wheels 
I used sanding pads and hard rocks on that makita angle grinder but I really needed to use the small scotch brite pads to blend aluminum...you know the kind that have a rubber backing and use a 1/4" arbor shaft.
Normally, I would use a small 90 air grinder for doing that but i didnt have a air compressor so I bought a black and decker straight grinder.
And that got me by for quite a few years.
Now there is something called a "flapper adapter" that I discovered a few years ago that lets me run anything with a 1/4" shaft ...carbide burrs, sanding pads, abrasive cartridges, and wire cup brushes.
here is a link if you want to check it out.  I am not affiliated with them but I do think it is a very handy adapter

Ryobi 4-1/2" hand grinders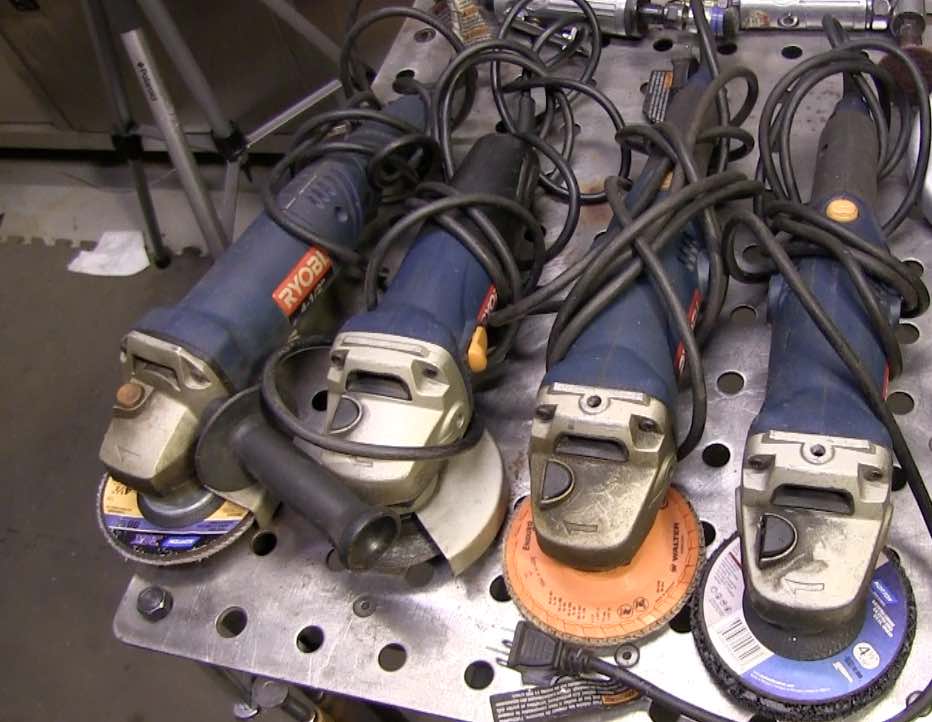 I have 4 of these hand grinders. I keep different wheels on them so I dont have to spend time changing wheels.
I usually have one with a cutting wheel and on the others I keep flap discs of different grits and rubber backed sanding pad.
Sometimes I use a norton rapid strip wheel for removing coatings.
Ryobi hand grinders are not the best out there but when you catch them on sale at a big box store like a home depot or lowes, they are a decent value for someone like me who wants multiple grinders with different wheels on them.

Metabo 6"  Angle grinder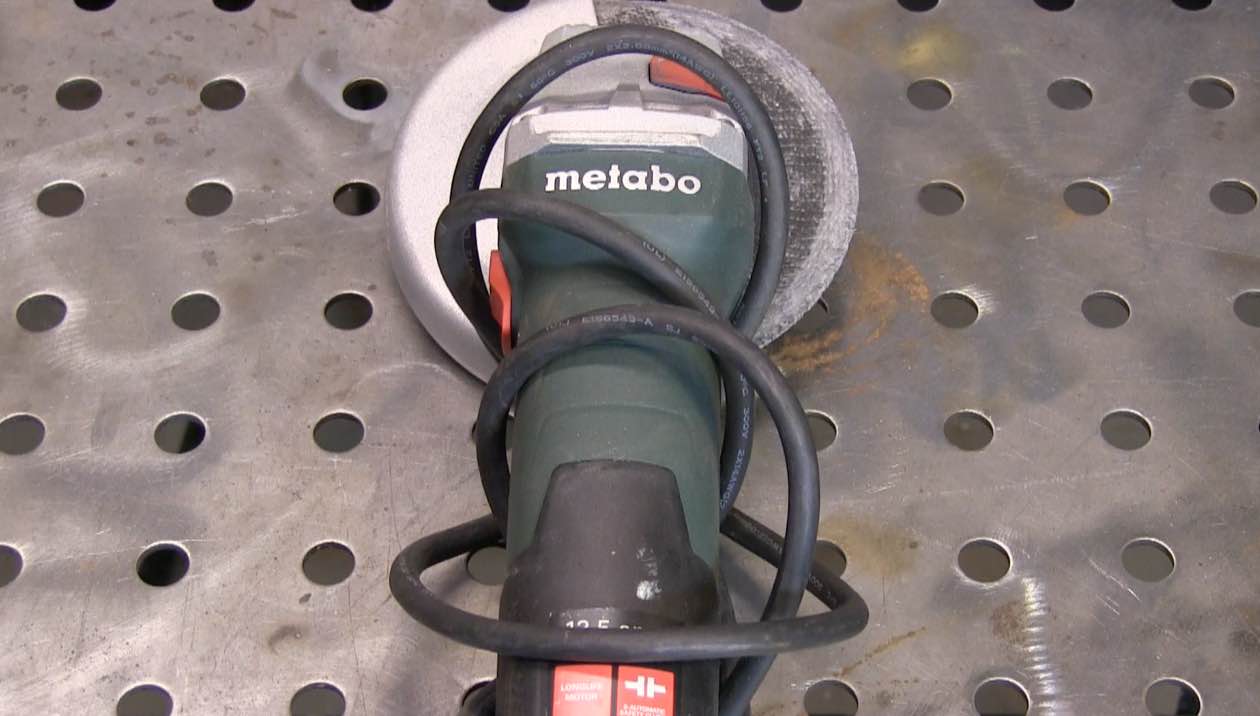 A 6" Metabo grinder is a Beast.
my good friend JD Brewer uses his Metabo along with a slicer plus cutting disc in his shop as well as in the field.
In the shop, sometimes its just easier to cut a piece of large box tube in place rather than move it to the horizontal bandsaw.
In the field, it is a lot easier to find a 115v plug to cut something than it is to power a decent size plasma cutter. 
The Metabo 6" hand grinder will cut faster than you might think.

Straight Grinders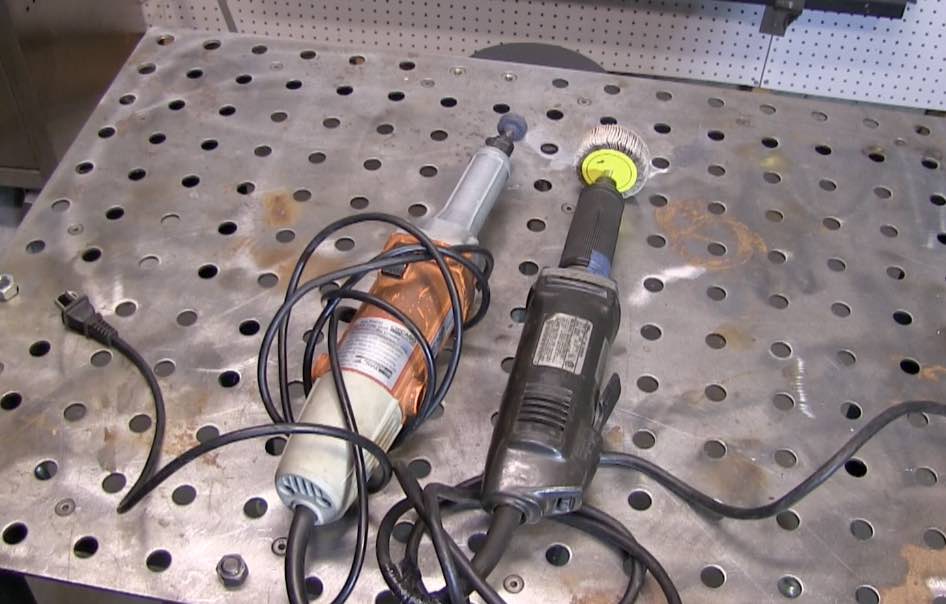 Electric straight grinders are very useful for using carbide burrs and any other abrasive attachment that uses a 1/4" shaft.
But again, I have really come to like using that 4" makita angle grinder with the flapper adapter.

Cordless Grinders

I have 2 cordless grinders...a Walter Zip Cutter and a Ryobi.
There is no comparison between the 2. I pretty much just use the Ryobi for touching up tungsten electrodes.
But I have used the Walter for portable on site work and it is impressive.
The Walter is so much more powerful and the battery lasts longer on a charge.
The ryobi was about 100 dollars cheaper but I am way more satisfied with the Walter cordless grinder.
I also have a few other grinders that I couldnt seem to find for this video... but these are the ones I use day to day.