Martin K.
by Martin K.
(Germany)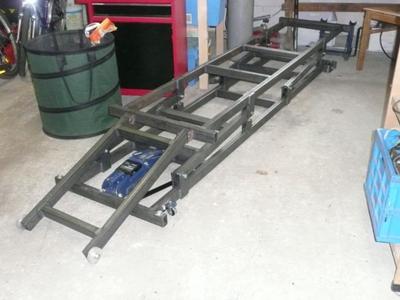 Some 6 month ago I got myself a cheap 180A TIG welder and started a bit of practicing.

It was astonishingly easy, so I decided to build a bike lifter for my RZ350 race bike.

There is plenty of manuals for that on the web like this:
http://www.lkw-kelkheim.de/motorrad-hebebuehne.html

Well what should I say more, check the pics.