MIG Settings for 3F uphill tee joint 1/4" carbon steel


check out these "Hybrid" gloves for both TIG and MIG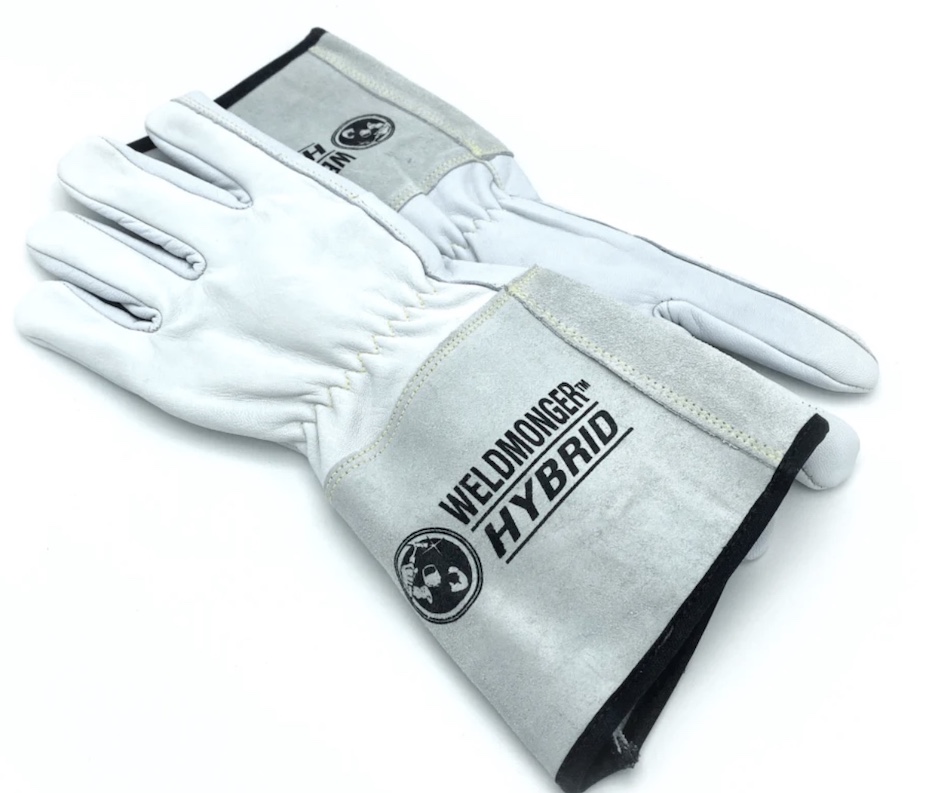 I try to weld uphill on anything thicker than 3/16" when using short circuit mig welding.
Downhill short circuit mig is notorious for lack of fusion on anything thicker than 3/16"
Since, a lot of folks struggle with uphill mig ,  this page shows one simple technique that has worked well for me
See more Quick welder settings  videos here

17.9 volts 304 IPM.030"er70s6
WELD PROCESS = GMAW, SHORT CIRCUIT MIG, GAS METAL ARC, BARE WIRE MIG
METAL TYPE = CARBON STEEL, COLD ROLLED STEEL, AISI 1010
THICKNESS = 1/4"
WELD TYPE = Fillet weld
JOINT TYPE = TEE JOINT
POSITION = 3f vertical uphill
VOLTS = 17.9 volts
WIRE SPEED = 304 IPM
WIRE SIZE = .030"
POLARITY = DCEP
GAS FLOW = 20-25 CFH C25 GAS
CTWD = 3/8"-1/2"
FILLER METAL = ER70S6 .030"
ADDITIONAL SETTINGS =
TIPS: A relatively short stickout aka contact to work distance CTWD of 3/8" to 1/2" makes a big difference.
The technique shown is a simple series of TRIANGLES.
This technique traces the front leading edge of the puddle and helps ensure penetration.