Old school started me out
by Dave J.
(Bemidji, MN)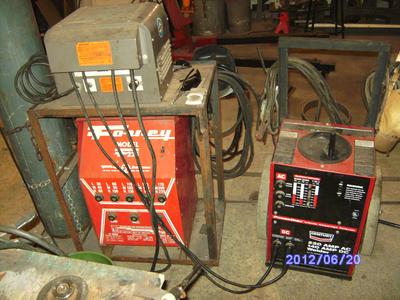 Because of your Tig Welding Old School video I added tig to my game about a year ago.

I liked it right away and bought a used high freq box.

This winter I bought a 1963 Airco 300 (miller 330a/bp) so I could have a pedal. Great welder and it's only 7 years older than me.

Love the tig finger - that helped my control.

Thanks for doing the videos, would never have learned so fast without them.

I've included pics of the first set up (that old Forney welds aluminum nice) and the "upgrade."

Dave J.

------------------------------------------------

Hey this is jody, thanks for the post and kind words. This kinda makes me want to start collecting old welders.


Return to Scratch Start Tig with a Twist.