Tig Weld Carbon Steel flash tacks 18 ga outside corner settings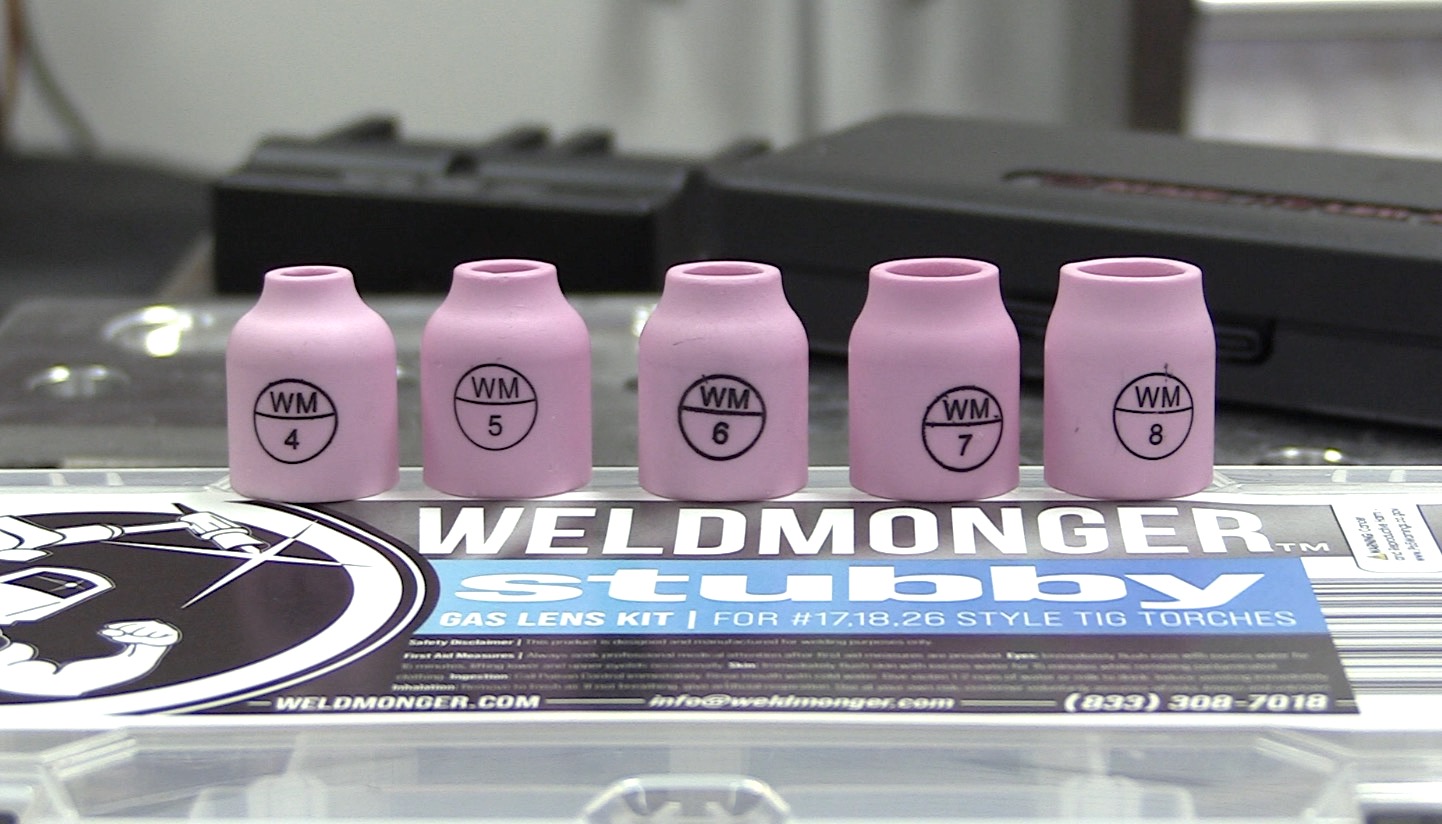 scroll down for settings

Flash tacks are a quick way to tack weld sheet metal outside corner joints, lap joints, and butt joints.
Using around 1.5 times the amperage required to weld the joint, a very quick burst of amperage is used to tack without filler metal.
A very tight arc length is used also and the method that works for me is to prop the cup on the joint, rock the sharp tip of the tungsten in to touch off on the metal, then rock it back just enough to have a slight gap and zap it.
Either by a quick full pedal bump, or torch switch.
And since no filler metal is used, 
The main concern is to make sure there is absolutely no gap.
I also advise practicing on some scrap metal first to prevent blowing holes in the actual live part.
Once you get the hang of it, flash tacking speeds up things,
It works great on carbon steel, and stainless steels but I dont really recommend it for metals that are crack sensitive like aluminum and nickel alloys.
Did you know?...
*** We have a New TIG course learning system over at welderskills.com designed to help you learn faster, with less frustration, and with less metal.

***And that you will get Free Access to this $99.99 TIG course... included as part of your membership?

***And that you can watch as much as you like during your free week trial?

***And that if you use promo code LPZ1
you can get 50

% off

your first month after your Free 7 day  Trial?

***Its Easy to sign up

Even easier to cancel ...no hoops to jump thru.
No Ads, No BS style

Invest in yourself and sign up for the free test drive today.

WELD PROCESS = TIG, GTAW, GAS TUNGSTEN ARC WELDING

METAL TYPE = CARBON STEEL
THICKNESS = 18 GA
WELD TYPE = CORNER FLASH TACKS 
JOINT TYPE = CORNER JOINT
POSITION = ALL
AMPERAGE = 90 amps with foot pedal ( pump pedal very quickly or use panel amperage that uses pedal as switch)
TUNGSTEN = 2% LANTHANATED, 3/32"
FILLER WIRE = NONE
POLARITY = DCEN
GAS FLOW = 10 CFH argon
CUP SIZE =  5
PRE FLOW = .5 SEC
POST FLOW = 3 SEC
ADDITIONAL SETTINGS = 
TIPS: prop using cup with very little electrode extension.
rock cup in until tip of tungsten touches metal.
then rock cup back to leave a very small arc gap
pump foot pedal quickly with amperage set to 1.5 thickness being tacked.
practice on scrap if its your first time using flash burst tacks