tig welding pictures
The welding picture below is a razor blade tee joint.
One of the main tricks to be able to tig weld razor blades is to have a machine that starts at a low amperage and to use a small tungsten electrode like 1/16" or smaller and make sure it is sharpened like a needle. see a video on welding razor blades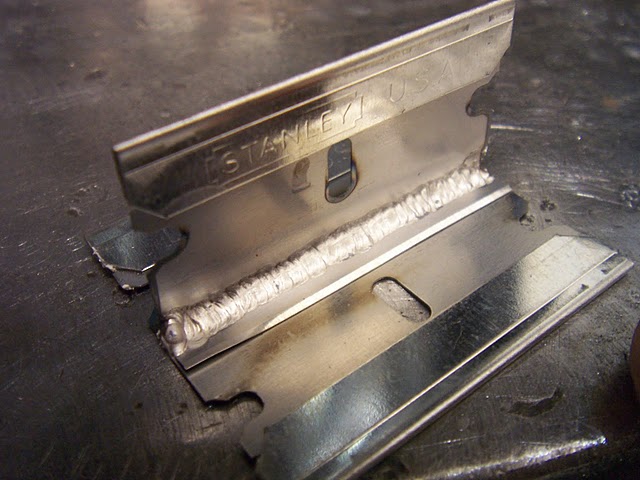 Not all welding is joining 2 pieces together.
the welding picture below is a build-up weld repair to replace a damaged seal on a hydraulic component. The aluminum weld metal will be re-machined to original dimensions. see a video on welding aluminum and aluminum properties
Tig welding is used for pipe as well as sheet metal.
for thick joints, multi pass welds are used as shown in the image below watch this video on multi pass tig welding certification
Aircraft welding utilizes thin metals. For certification tests, metals like 4130 are welded using a chill block fixture as seen below. This is a 4130 chromoly test joint in .050" thickness. watch this video on tig welding using pulse tig parameters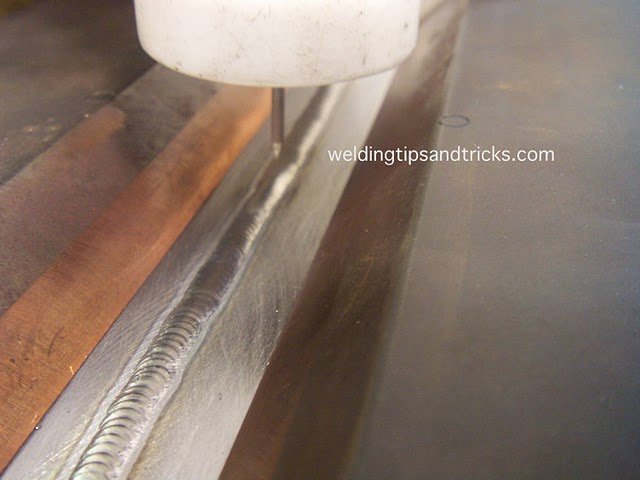 For welding skills contests, weldments are designed that require corner joints, lap joints, edge joints, butt welds, and tee joints.
the stainless welding picture below is a typical project used in welding competitions. tig welding stainless video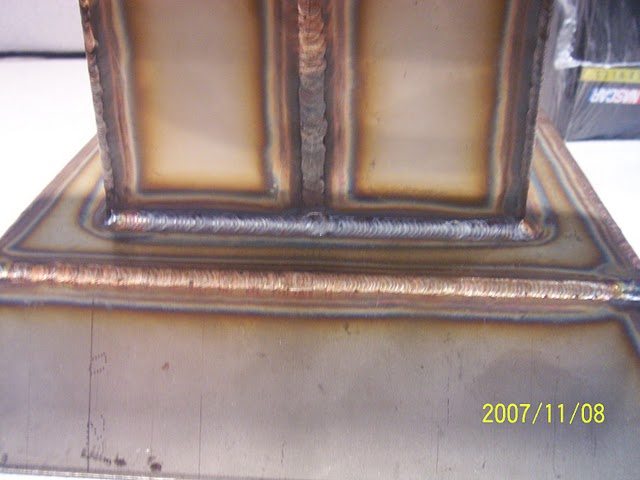 aircraft components like turbine,and compressor blades are repaired using tig welding. the air seals on this blade shown below show weld build up beads that will be restored to original dimensions.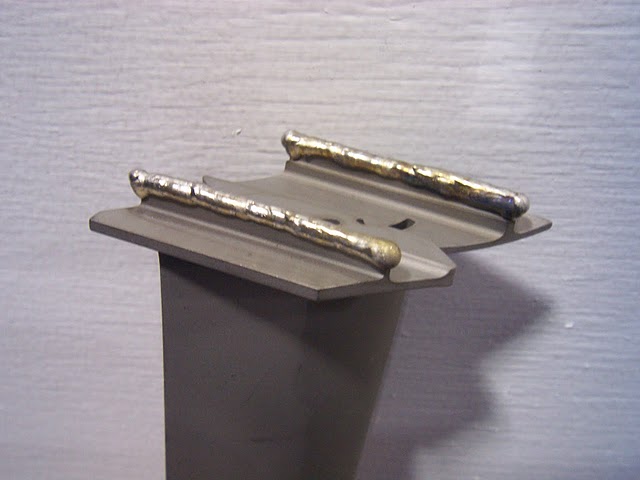 by using chill blocks and an oversize tig welding cup, the discoloration on stainless welds can be limited to a gold color as shown in the tig welding pic below.
pratt and whitney requires individual welders to certify using cast inconel test pieces to ensure quality in weld repairs to their engine components made from hip cast inconel 718.
the welds shown below are done using tig welding at 70 amps or less and with interpass temp control. video on tig welding nickel alloys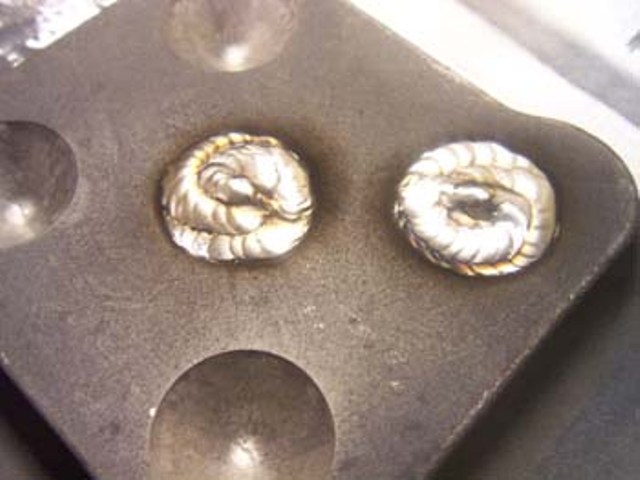 tig welding is used by job shops, and machine shops on all different metals and thicknesses because it is more precise than mig or stick. the weld picture below shows an axle boss welded into square tubing.
the aluminum welding picture below shows a project used in skills usa welding competitions .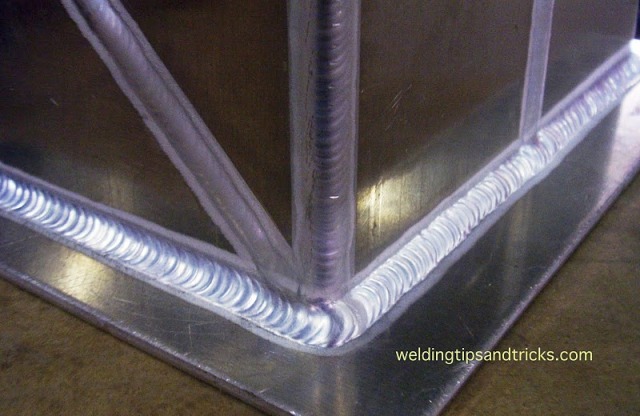 mild steel multi pass tig weld using weave technique is shown below. video showing weave technique for tig welding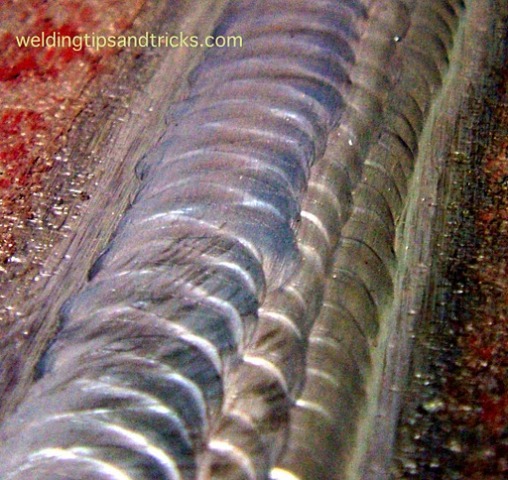 exit TIG welding pictures and see MORE WELDING PICTURES