Walking the Cup and propping with a TIG finger

Walking the cup is a TIG welding technique that works great on pipe.
...both butt welds and socket welds.
When there is adequate space around the joint, it works great and usually provides a much more uniform weld than you can get otherwise.
But sometimes, there is no room.  There is stuff in the way that doesn't let you walk the cup.

...and Some industries dont even permit the cup walking technique due to the scratches it leaves on the metals surface.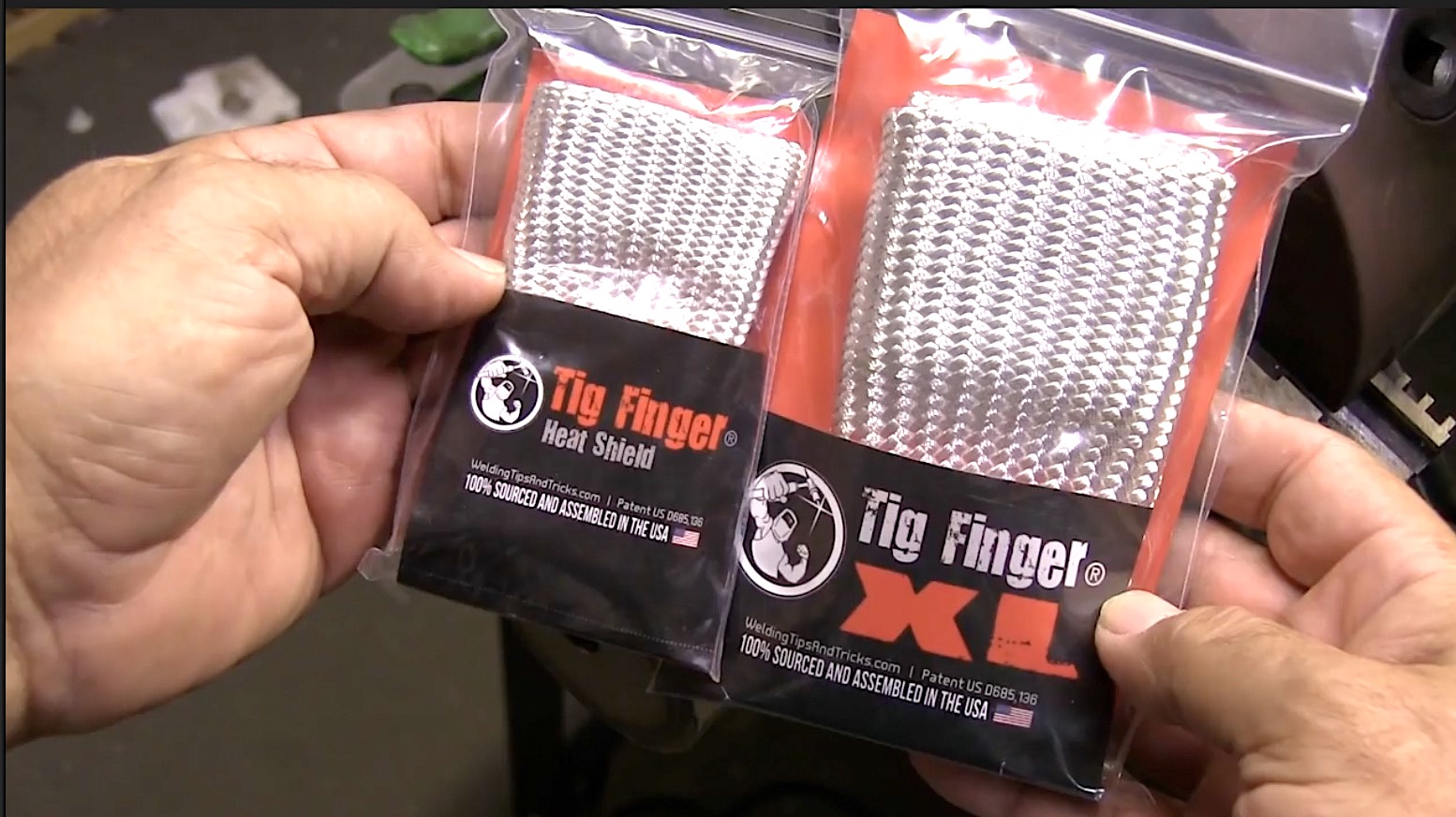 TIG fingers are 100% made in USA by friends and family

When Walking the cup is better

The great thing about cup walking is that you never have to prop your hand on the metal.
And that lets you weld long runs without stopping.
cup walking almost always lets you make a more uniform weld than freehanding.
But there are many many circumstances where walking the cup just wont work.
You need a certain amount of space to walk the cup and when making pipe welds in the field, sometimes there is stuff in the way. like other pipes, walls, pipe supports, you name it.
Examples where freehanding is the best method.
bump welding of anodized aluminum tubing
small bore pipe and socket welds
automotive repair
aluminum,stainless, or carbon steel handrails
4130 tubing cluster joints
tool and die repair and injection mold repair
boat prop repair
building aluminum fuel cells
sanitary stainless tubing
food service kitchen work

Its hard to be steady when you knuckles are cooking.
A steady hand welds better!

Dont be afraid to invest in yourself.
I promise you will not be sorry that you got a Tig Finger.
What other people are saying about the Tig Finger
"This product is the bomb.... full stop. Works for all types of welding. Never light up without one. Use it as a prop on your finger or just to rest the palm of your hand and scoot along. Can also double as a clamp pad so you don't scratch up something you don't want to. Couldn't be happier with this."
 Jim Webb
 "Very Very Very useful product. Allows more time to concentrate on the weld rather waiting to see how heat your hand can take. I purchased several it was worth every low penny. 10 thumbs up."

Donald C. Cartier