This Water Cooled Tig Torch is so Versatile...it dont even make sense

The CK Flex loc water cooled tig torch is the closest thing to a "one size fits all" tig torch you can get.
Combine the flex loc with a Tig Finger and you have the ability to weld practically any angle and prop as close to the weld as you want.
Practically any torch head angle can be achieved with this tig torch.
The CK flex loc water cooled tig torch in this video is a 230 amp torch and has extremely flexible hoses that are pretty much awesome. The hoses are so flexible ...its crazy. Its one of the first things you notice.
The flex loc tig torch also comes in air cooled versions that are just as versatile as far as the possibilities of torch angles and different cups and collet bodies that can be used.
I use both versions in the video. Water cooled and Air cooled.
This weeks video shows just a few applications where I thought this tig torch would come in handy. You can only fit so many ideas in one video.
I fought hard to limit the video to about 12 minutes. I could have thought of several more applications given enough time and materials but I think you can get the idea that the possibilities are endless.
To help you get the right torch in case you are interested, here are some part numbers for the different flex loc torches
#FL1525VSF 150A gas cooled 25' w/valve 3 series FL3L head
#FL1525SF gas cooled w/o valve 25' 3 series FL3L head
#FL2525SF 250A water cooled 25' w/ FL3L head.
#FL2L smaller 2 series head (optional for both gas cooled and water cooled).

And I am not sure I mentioned that the FL2L (2 series) and FL3L ( 3 series) heads can interchange on the same torch body.
CK worldwide makes quality stuff. Like oversize tig cups for welding titanium, cold wire feeders,purge chambers, and more.
The flex loc tig torch is only one example of many innovative and quality products available in the CK product line.
If the opportunity is there, I will try to show more CK Tig welding products in the future.
more to come...
A CK Flex Loc tig torch + a Tig Finger = Awesome Sauce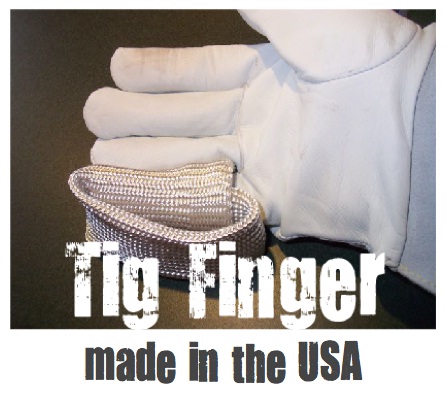 see more videos using a water cooled tig torch and more