welding pot metal ?
by Scott Davidson
(Aurora Co)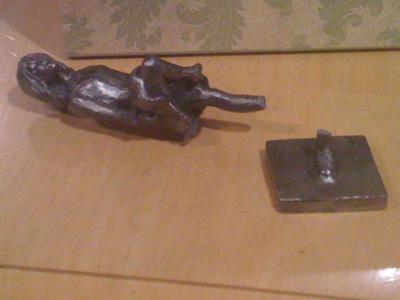 A friend mine gave me a 6" tall statue of a dancer standing on one leg. It is broken right above her ankle. I think is it is pot metal. A magnet won't stick to it. He said it is his daughters and I would like to fix it for him, but not sure how. Any suggestions? I was leaning toward epoxy.

---------------------------------------------------

pot metal is a royal pain to weld. i would use epoxy and you could even drill a 1/4 hole in both halfs and add a stiffener pin .

i welded a pot metal throwout bearing part from a 1929 vehicle a few months ago and was going to post a video. It gave me such fits that i scrapped the video .

it finally stuck after hours of re grinding, wire brushing etc. but man it was ugly.

i usually tig weld it with alladin 3 in 1 rod and sometimes it works fine, but often, i wish i had gone with epoxy.