WeldMonger Challenger Kit
...Introducing the New WeldMonger Challenger TIG kit that includes the most frequently used Cups.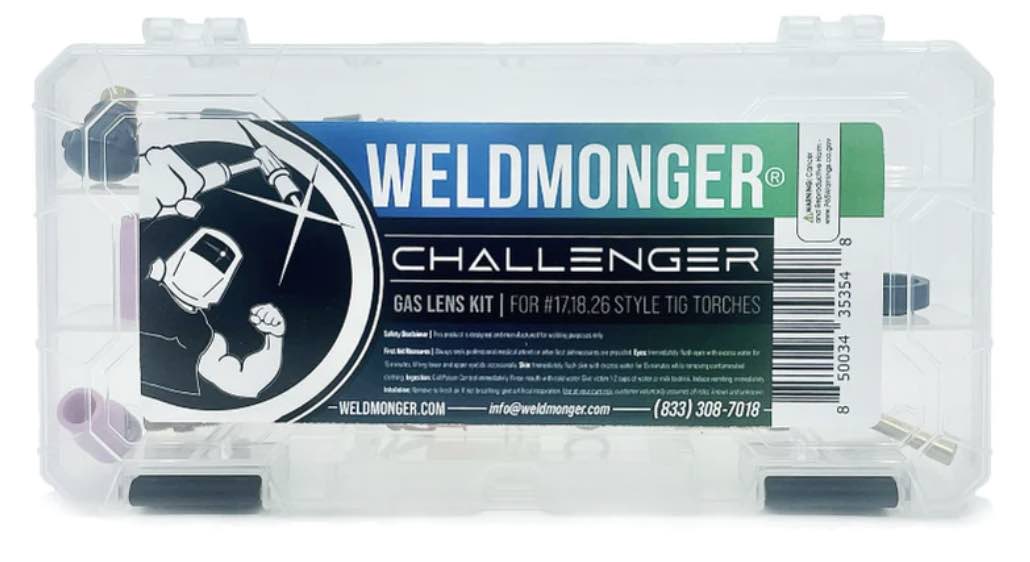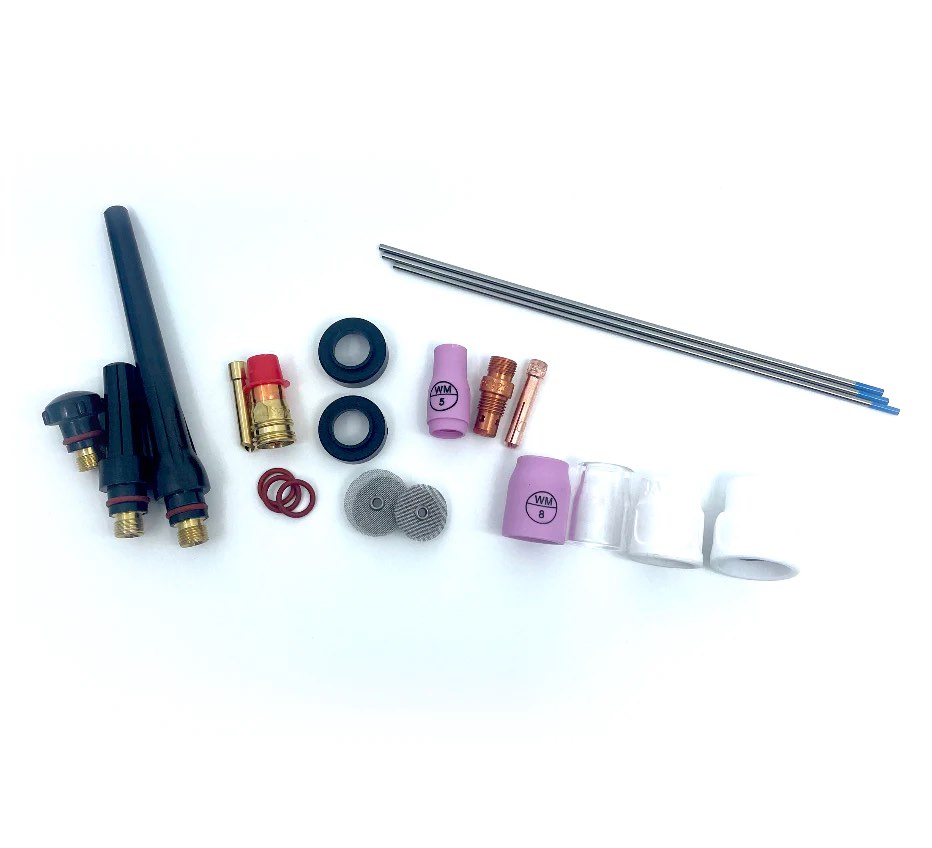 We asked our customers for input on a kit that has the most frequently used cups and we listened.
This new Weldmonger Challenger kit is designed to level up your welding game on all metals.
In fact, if you are still using the standard cups that came with your torch or machine, you are going to be amazed at how much better your welds look with this kit.
With a standard #5 cup for aluminum and to save gas when doing flash tacks.
Both Ceramic and Clear #8 cups for aluminum, Stainless, and carbon.
(the clear 8 pro for clear visibility of the weld..and the ceramic 8 for all around welding)
Jazzy 10 ceramic for chromoly,  and stainless. (a game changer on stainless)
Ceramic 12 for 4130 chromoly, stainless, tool steels, and other alloys.
( for when you need extra argon coverage with a long stickout)
The Furick 3/32" stubby gas lens with o ring groove included in the kit lets you upgrade to every other furick cup #8 thru BBW.
This Kit is a great value and might just be the last kit you need.