3G Aluminum Weld Test - Tips for Passing

click here for more videos on tig welding aluminum

...Introducing the New WeldMonger Challenger TIG kit that includes the most frequently used Cups.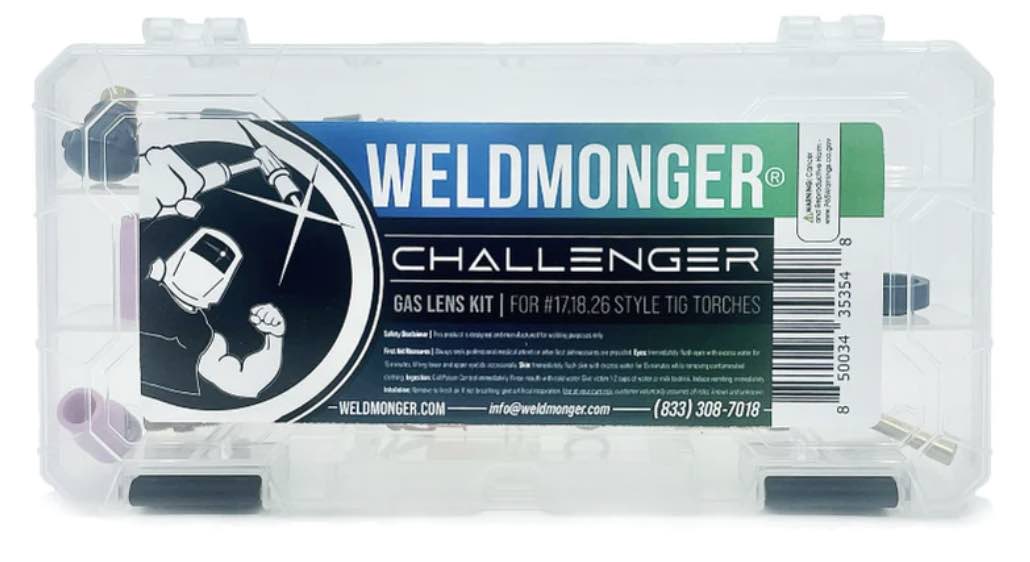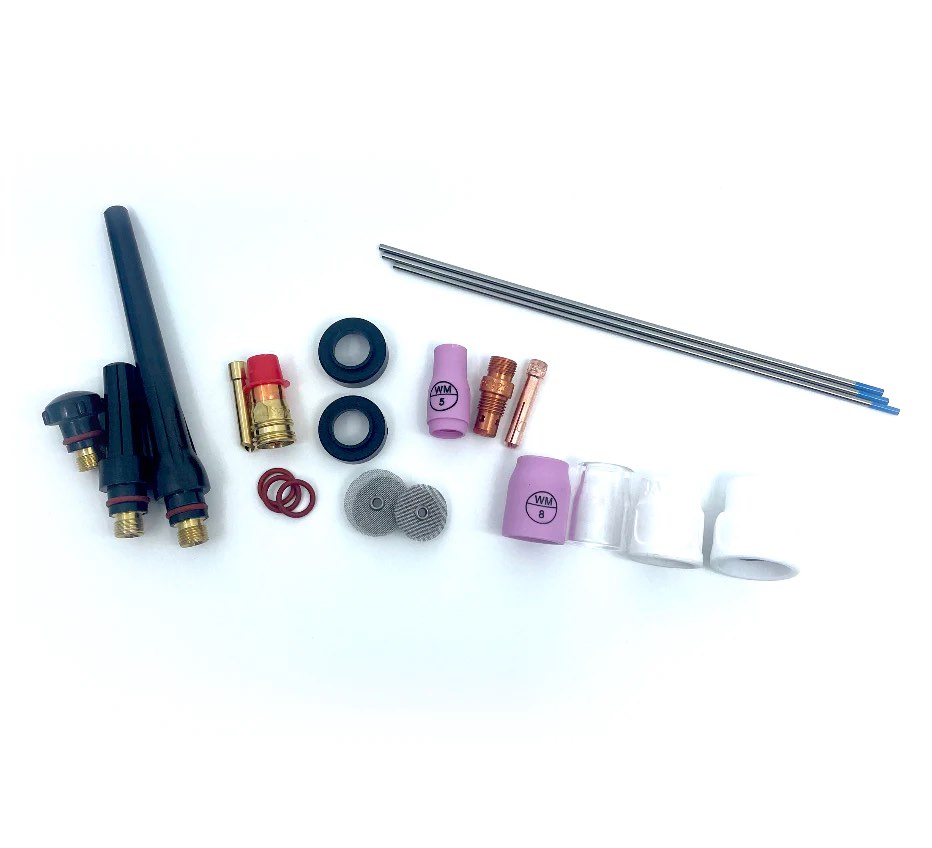 machine settings for 3g aluminum weld test
75-85 amps
AC Soft Square Wave
AC frequency 120 hz
AC Balance set to 69% en
#8 cup 20cfh argon
3/32" (2.4mm) 2% lanth  
3/32" (2.4mm) 4043 filler rod
Typically,  I would prefer a 1/16" (1.6mm) electrode and filler for this test but I decided to experiment and used 3/32" for this video.
Root pass penetration seemed much smoother with 1/16" filler

Cleaning is the KEY

Click here for another Video page Showing the importance of cleaning on welding certification test plates

After sending hundreds of these tests for X ray testing, the best results seemed to come from simply doing these steps

wipe with acetone before doing anything to avoid smearing surface oils and oxides
file edges with a clean file
wire brush weld area with clean new stainless wire brush
wipe again with acetone immediately prior to welding
Fixture tips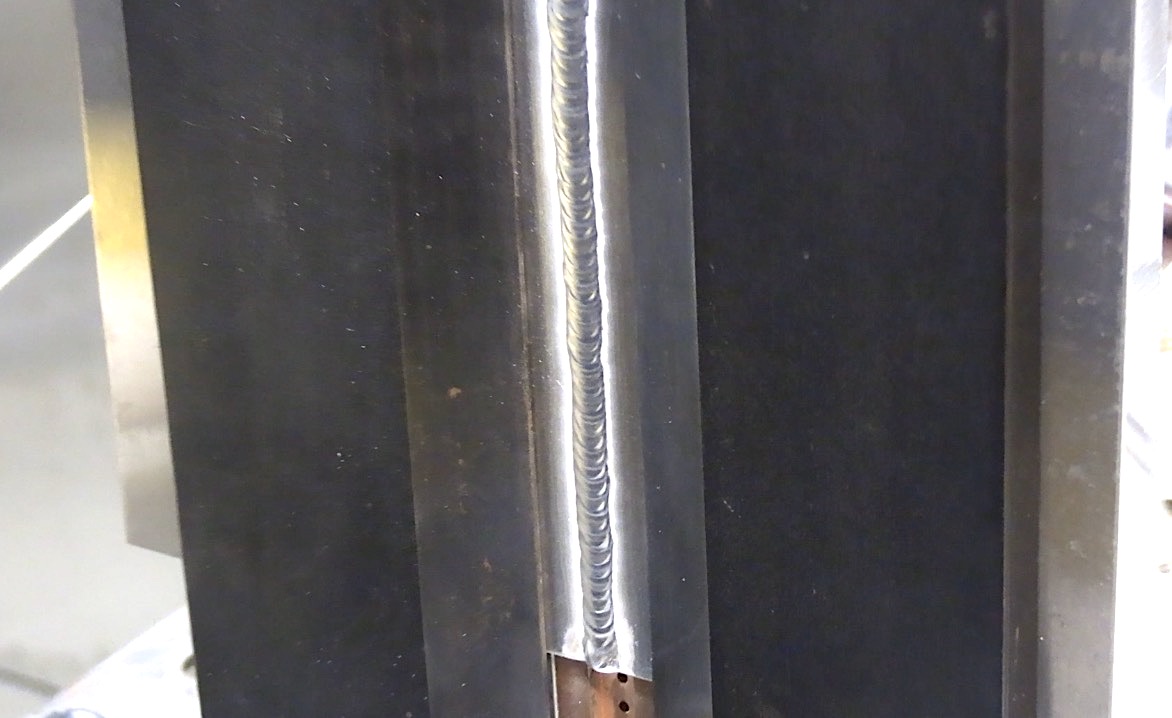 Fixtures like the Abom79 fixture used for this weld are common in the aerospace industry.
The hold down chill bars on the Abom fixture are adjustable and that is a good thing because different metals respond better to different rates of chill.
The closer the chill bars, the more rapid the chill factor.
Since aluminum is already highly conductive...less chill factor helps with x ray results.
too rapid chill factor often results in more porosity
slightly slower than normal travel speed and less chill factor allows a bit of time for contaminants to outgas before the puddle solidifies.

I recently added these kits to my store at weldmonger.com
These TIG Pro kits have cups for just about every situation.
Genuine CK Worldwide and Furick parts.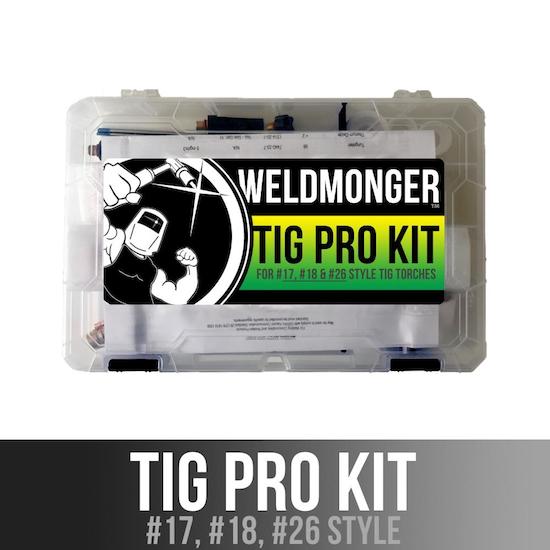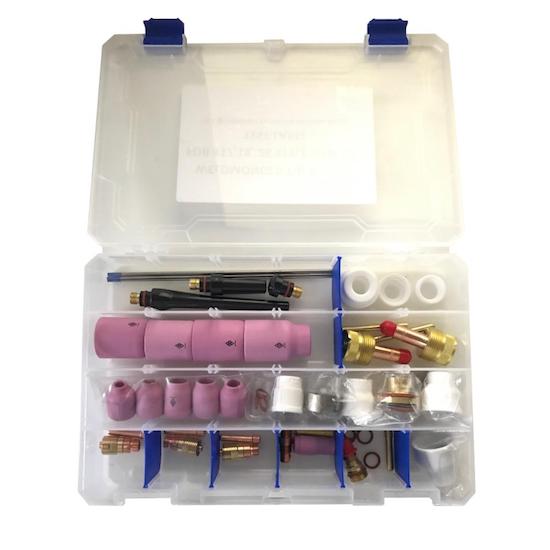 CK Worldwide / Furick Cup Genuine parts  What Comes in this kit? You'll be getting genuine parts from two of my favorite American manufacturers:
•Furick
•CK Worldwide
With all the most popular Furick Cups, along with high quality  CK worldwide gas lens cups…

let me just say that this kit has you covered for practically every possible Tig welding situation.

Need to walk the cup on sanitary stainless tubing?  Large diameter CK gas lens cups are great for that.

Make some cluster welds on 4130 chromoly tubing with a 1" stickout?  A Furick Ceramic Fupa 12 or Jazzy 10
is perfect for that.

Outside corner on 3/16" 3003 aluminum tread plate?  Standard #5 cup, #8 Furick pro, or #6  CK gas lens works great for that

Exhaust collector on inconel 625?  Jazzy 10 ceramic might be a great choice

Titanium pie cuts?  A Furick BBW rules for that.

Anything from a standard #5 cup for thin aluminum to large gas lens cups for walking the cup on pipe, …

This kit has you covered.
A super convenient way to have every cup for every situation all in one TIG Pro Tackle box.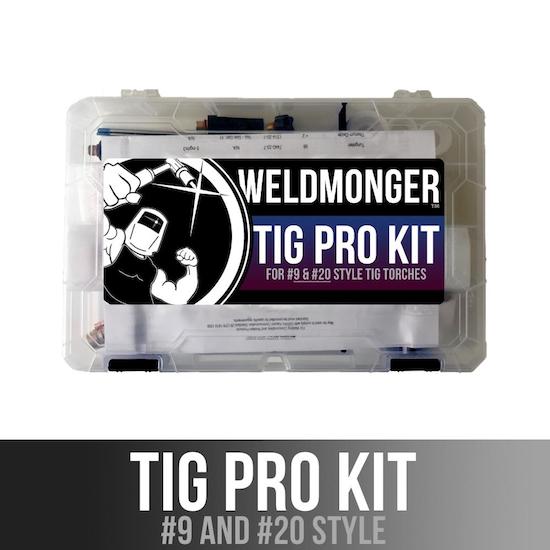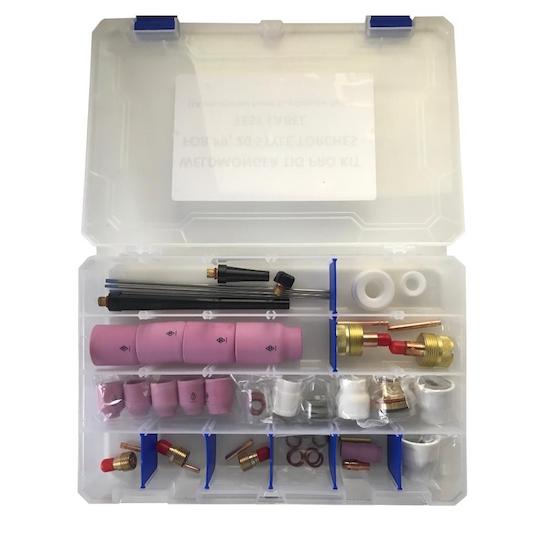 Do the Aluminum Drill to improve your TIG Welding Skills