CK MT200 ACDC Welder Video

I get a lot of questions about the CK mt200 ACDC tig welder so I put together this video to answer them.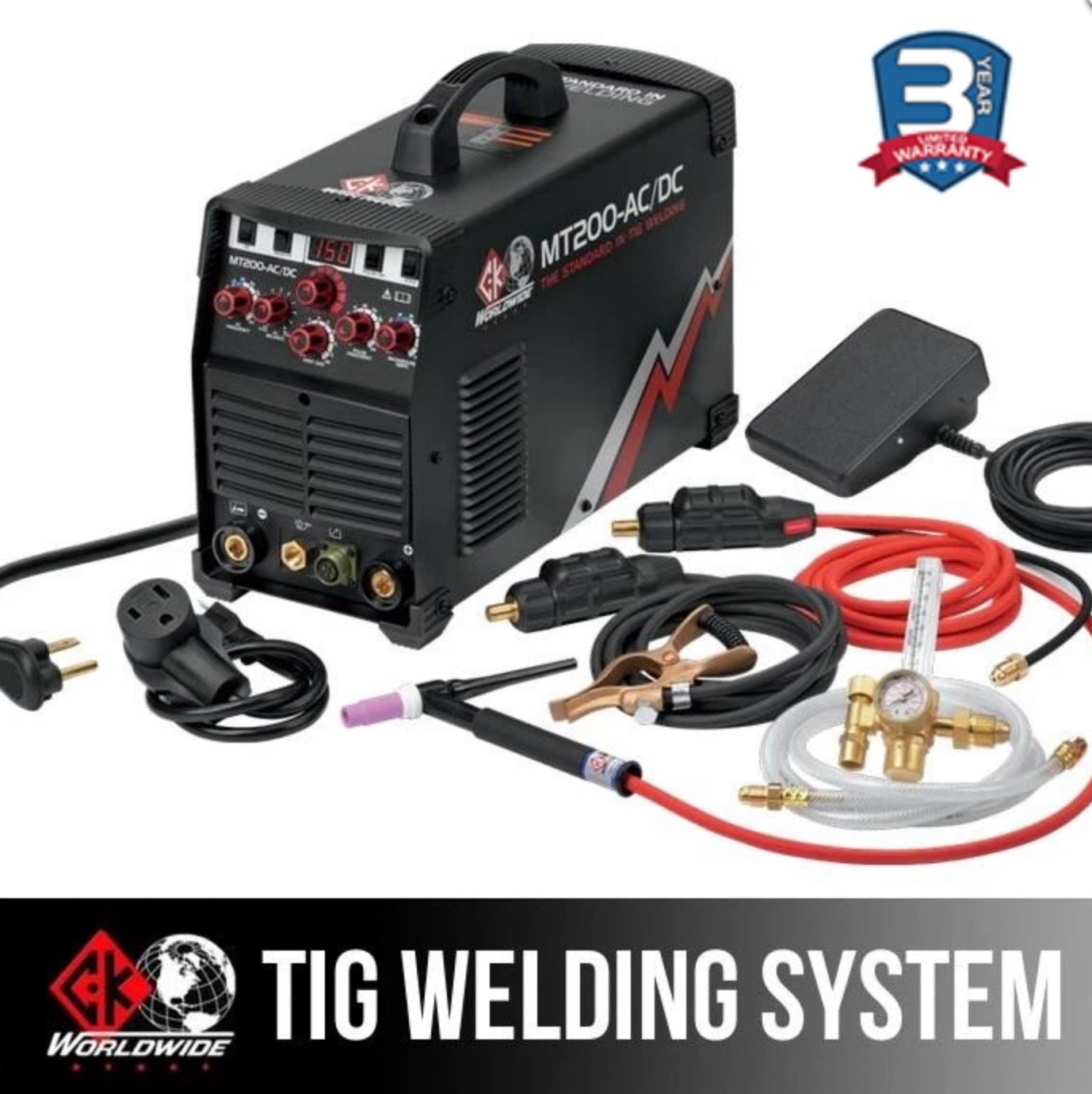 2 of the main things I want to know about any tig welder I buy are
1. how low will it start on DC for thin steels
2. what is the thickest aluminum it can weld
So the first thing you see in this video is welding 1/4" Aluminum at 190 amps..
and welding on the edge of a box cutter blade that is around .024" (.5mm) thick.
It handled both jobs very well.
A low amperage start is only really needed on really thin metal but when you need it...you need it.
Just for comparison, The Lincoln Squarewave TIG 200 has a crisp 20 amp start and can really nip a corner or edge if you're not careful.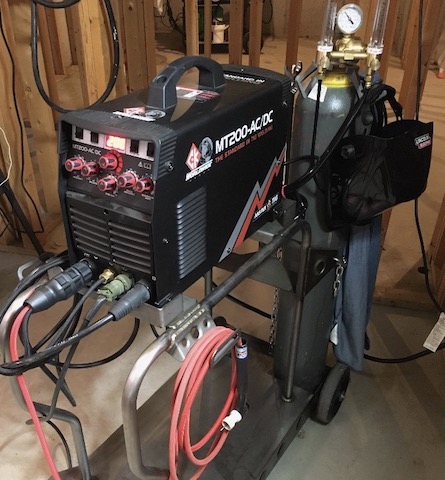 The CK worldwide mt200 is a dual voltage welder and its very lightweight and easy to carry you can run it off   115v  for certain jobs.
it comes complete and ready to weld ...all you need is some argon.
the torch that comes with it is a CK 17 with a flex head with super flex cables and it feels great in your hand ( especially with a stubby gas lens setup). 
If you have never used the super flex cables before, they are nice and really make a difference in how tired you get after hours of welding.

the foot pedal is a SSC style very similar to what came on my Lincoln TIG 200 squarewave.
its a very smooth foot pedal with a low profile.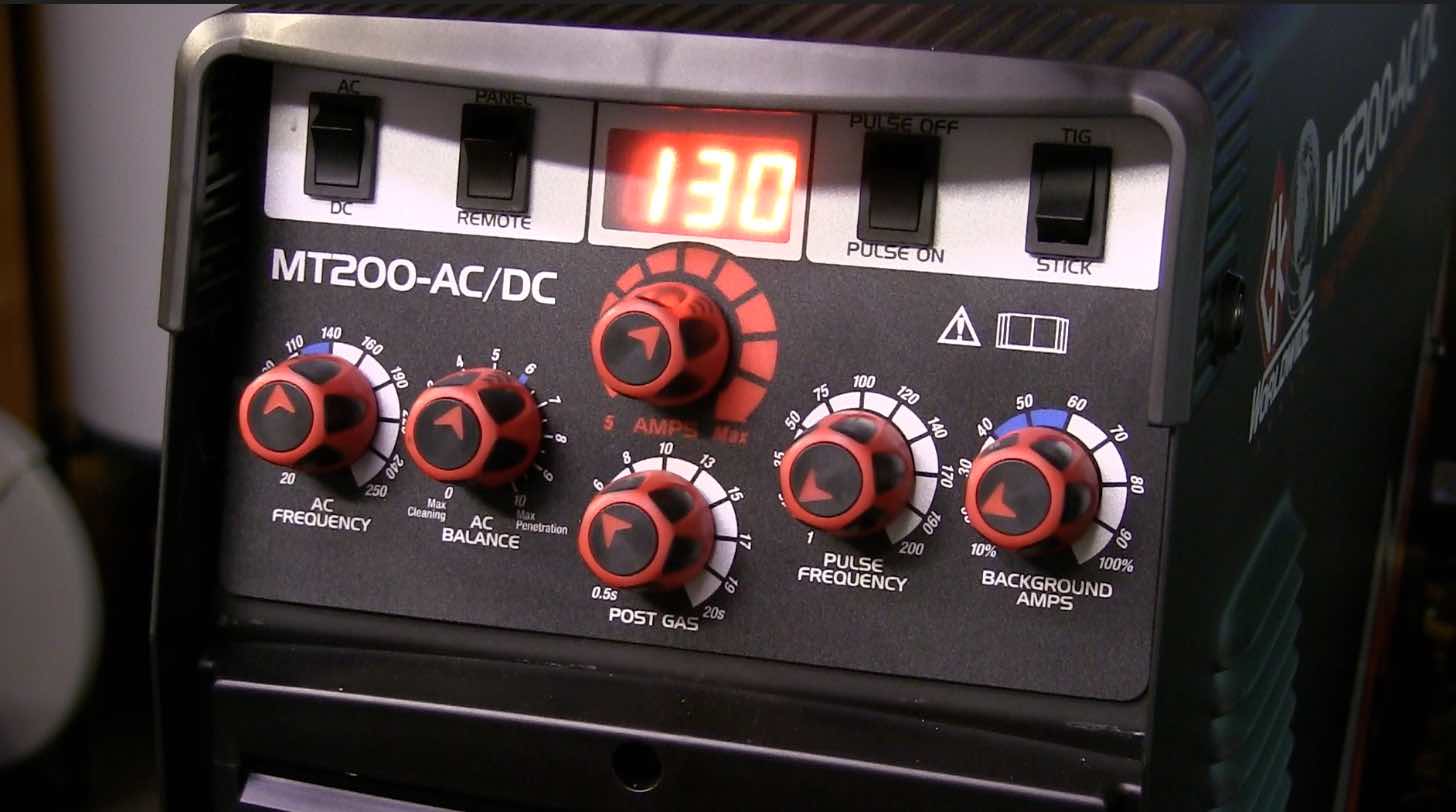 You have probably seen me use this welder in several different videos.
In fact, I counted over 15 TIG welding videos that I have done using this welder.One recent video was tig welding aluminum and comparing shielding gases ( I compared argon, Stargon AL, and an argon helium mix)

I tried it out  on everything from razor blades to 1/4" thick aluminum and even did some tig brazing with silicon bronze using a pulse settings of 1-2 pulses per second.

I put lots of hours on it before I put it on my store and I have been welding  with it for about 3 years now.

The settings are super simple and are easily seen at a glance without hidden menus.

And sweet spot settings are highlighted in blue to make things even simpler.

This welder would  be great for starting a side hustle, building projects, or even learning to TIG weld from scratch
This welder will ship directly from CK Worldwide but only to  USA residents.