TIG Welding with Furick 8 Clear cup

If you think a clear 8 cup might help you too,  visit my store at weldmonger.com and learn more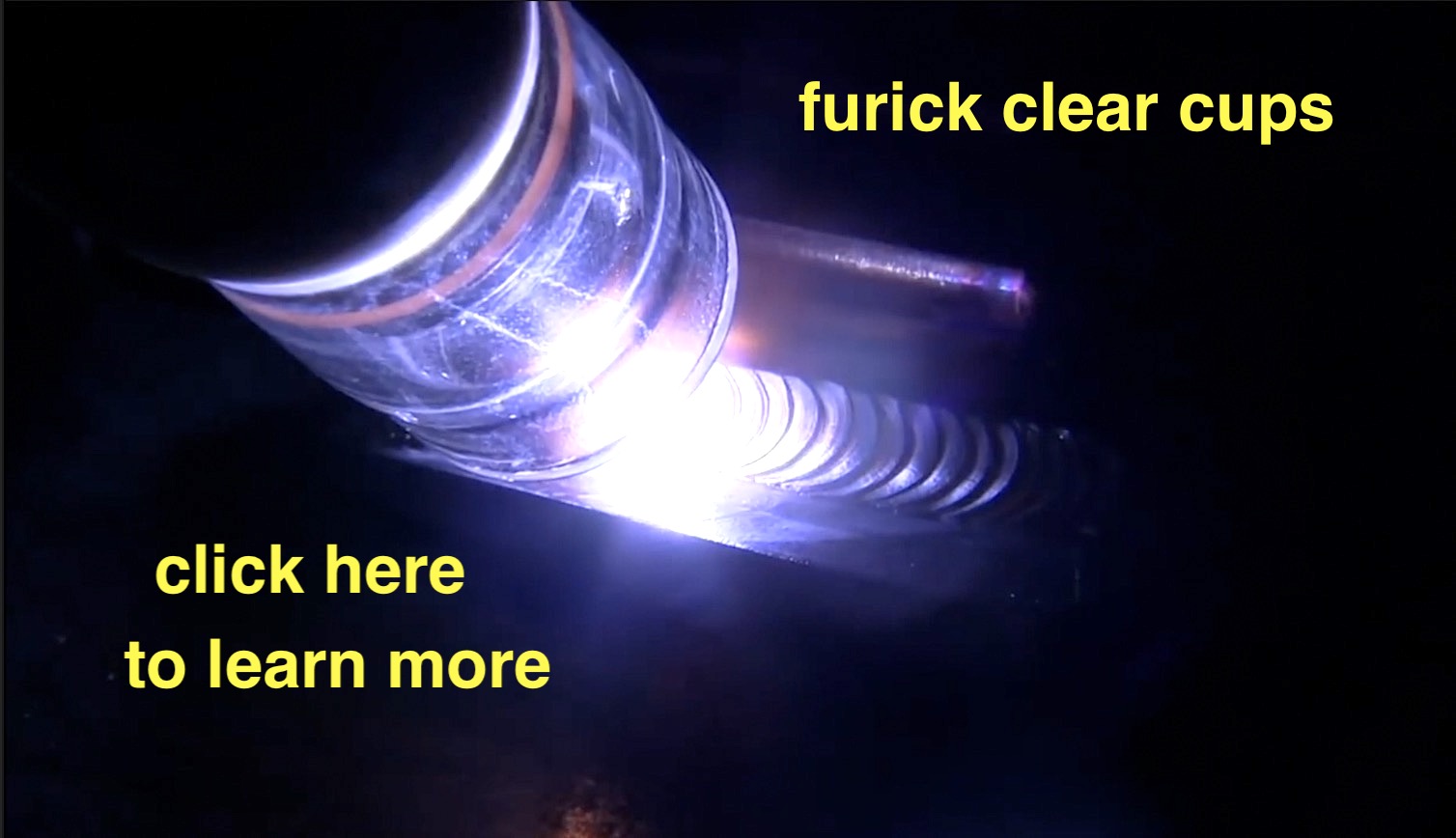 I started using clear TIG cups strictly for filming videos because they help us all see what is happening better in the video.
I didn't really see the point before that.

What I learned was that I could see where I was going quite a bit better.

And when I switched back to a ceramic pink cup, it was kind of like dimming the lights.

When I was in my 20s and even 30s, my eyes were great.
Things are different in my 60s.
I wear bifocals along with a cheater lens to see the puddle and where I am going.

I use a good quality ( but not expensive) ARC ONE auto dark helmet with clean lenses but I can still use a little help sometimes and clear cups are a big help.


If you think a clear 8 cup might help you too, visit my store and check them out.


there is also a longer version of this aluminum cube video showing pulse settings.


The Furick 8 clear cup and TIG finger work great together for TIG welding aluminum.
I started experimenting with clear cups a while back in so that I could make better welding videos where we can all see what is going on better.
I discovered that the clear cups not only help with filming the welding, but they really help me see better.
My eyes are not quite as good as they were when I was 21 and sometimes I have issues seeing a tight crack.
A clear cup acts like a floodlight bulb and lights up the area just enough for me so see way better.

A TIG finger® is like having a prop in your pocket for those times when is not other easy way to prop and hold your hand steady.
and...a TIG finger® can also serve as a nice glide....especially on smooth aluminum or stainless.
Aluminum gets really hot really quick and a TIG finger just gives you more options on how to prop.
I used it on parts that have a high preheat, sanitary stainless tubing, 6g pipe tests, aluminum tubing, and anyplace where I need to prop on hot metal.
I am confident that you will be extremely satisfied with the furick 8 clear cup and TIG finger®
here is the link to my store page for a #8 combo kit