How to MIG Weld 11ga lap joints
Watch this video on how to mig weld 11ga lap joints on carbon steel using both push and pull techniques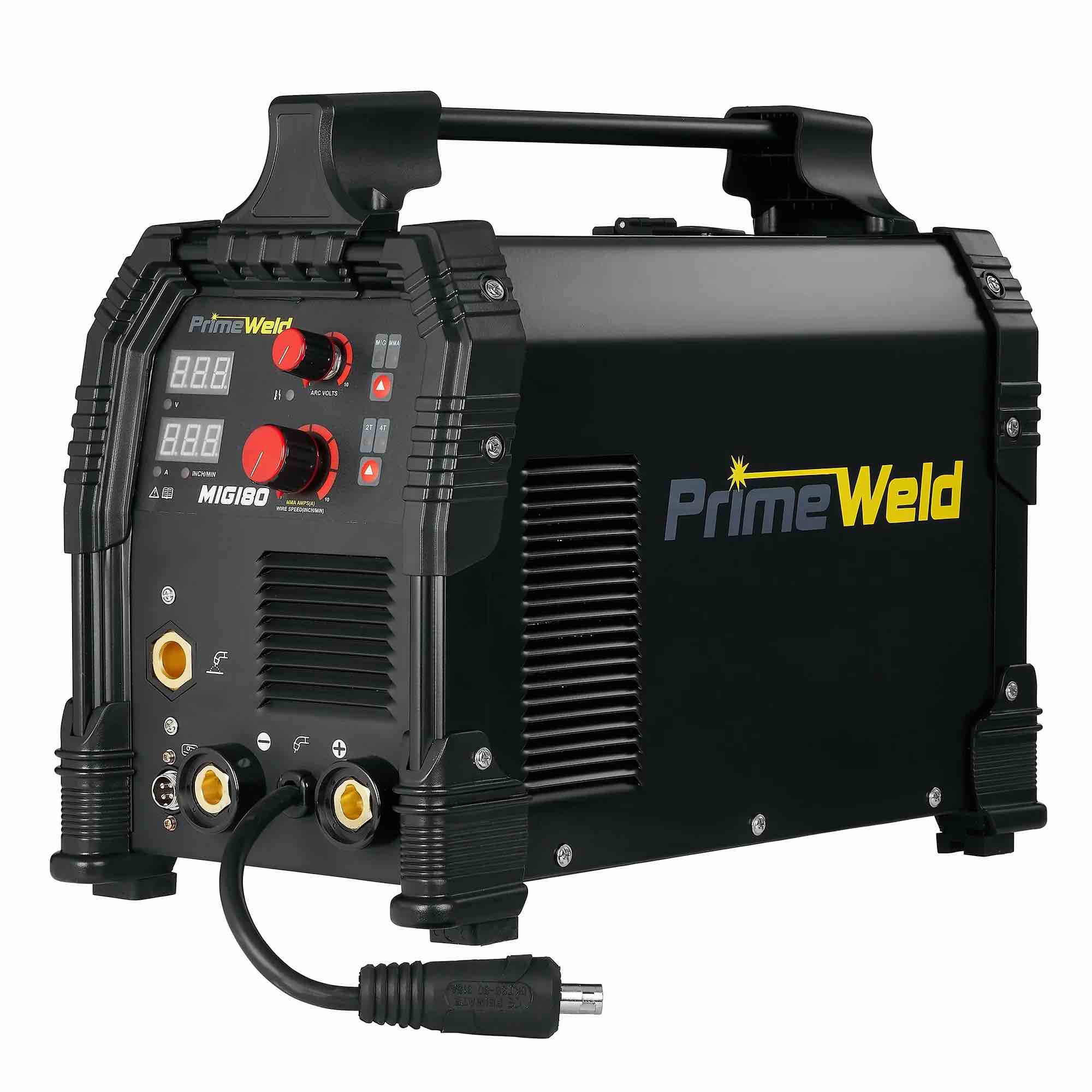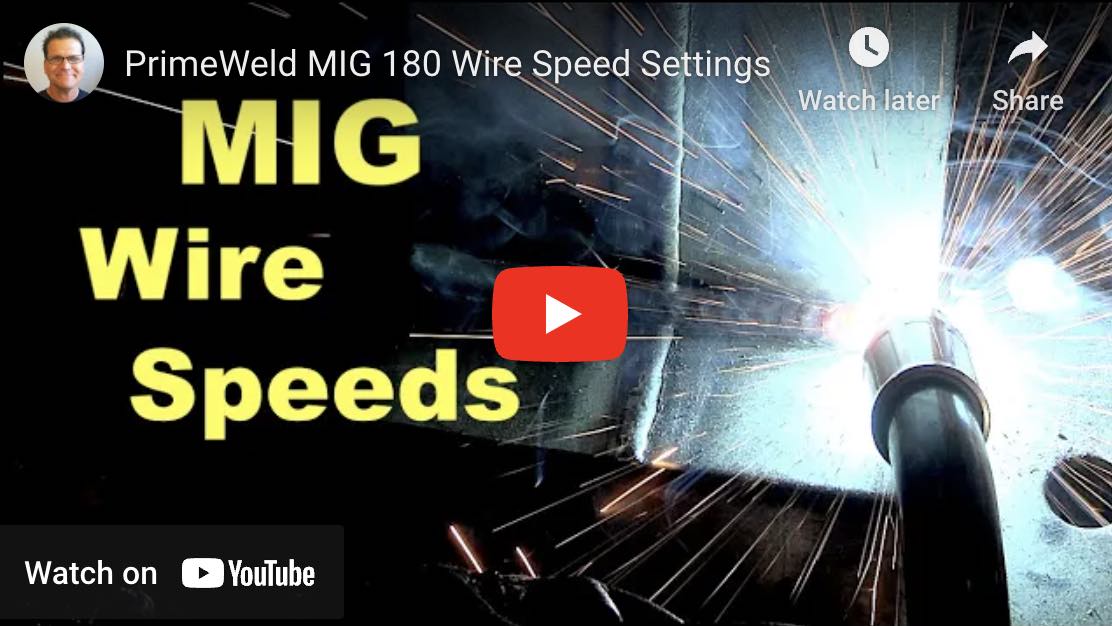 To MIG weld 11-gauge lap joints in carbon steel, you will need the right equipment and follow sound welding techniques.
Here's a step-by-step guide on how to do it:
Prep the metal:  Remove any dirt, rust, paint, or coatings from the surfaces to be welded using a grinder.  Light mill scale coatings like you see on 2 inch square tubing is no problem but heavier mill scale coatings need to be cleaned because short circuit mig welding has a tendency for lack of fusion when welding over heavy mill scale coatings.
Set up the MIG welder:Consult the welder's manual: Follow the manufacturer's instructions to set up the welder correctly, including the appropriate voltage, wire speed, and gas flow rate.Select the appropriate wire diameter: For 11-gauge carbon steel (approximately 1/8 inch thick), a 0.030 or 0.035-inch diameter wire is commonly used.
Choose the shielding gas: Carbon dioxide (CO2) or a mixture of CO2 and argon (C25) are typical shielding gases for short circuit mig welding of carbon steel. C25 is more popular and more versatile 
Prepare for welding: Use C-clamps or other clamps to hold the workpieces firmly in place with no gaps while tack welding.  
Welding technique: this is where an auto dark helmet really helps. Position the MIG gun at a 10-15 degree angle from perpendicular to the joint, pointing towards the heavier or bottom piece of steel.Establish the arc by pressing the trigger to initiate the welding arc while maintaining a steady motion.
Weld the joint: Move the MIG gun in a controlled and steady motion along the joint, slightly oscillating from one side to the other with very small movements. the movements could be just a slight side to side motion, a series of small cursive e's or similar pattern.
Watch the puddle: Observe the molten puddle, ensuring it stays centered over the joint. The puddle should be consistent in size and shape. There should be a smooth sizzle sound with short circuit mig with very little spatter.
 Maintain a consistent travel speed to ensure a uniform weld bead.  
maintain a consistent stick out distance. (stickout is the distance between the contact tip and the weld and should be 1/2" or less with short circuit mig weldng.
 for a comprehensive guide to safety, download this safety pdf from AWS
Learn more about the Primeweld mig180 and other welding machines at weldmonger.com