Learn How to MIG Weld
If you watched the first video above you should have a pretty good understanding of how a mig welder works and that is the first step on your way to learn how to MIG weld.
This affordable MIG welder is listed on my store at weldmonger.com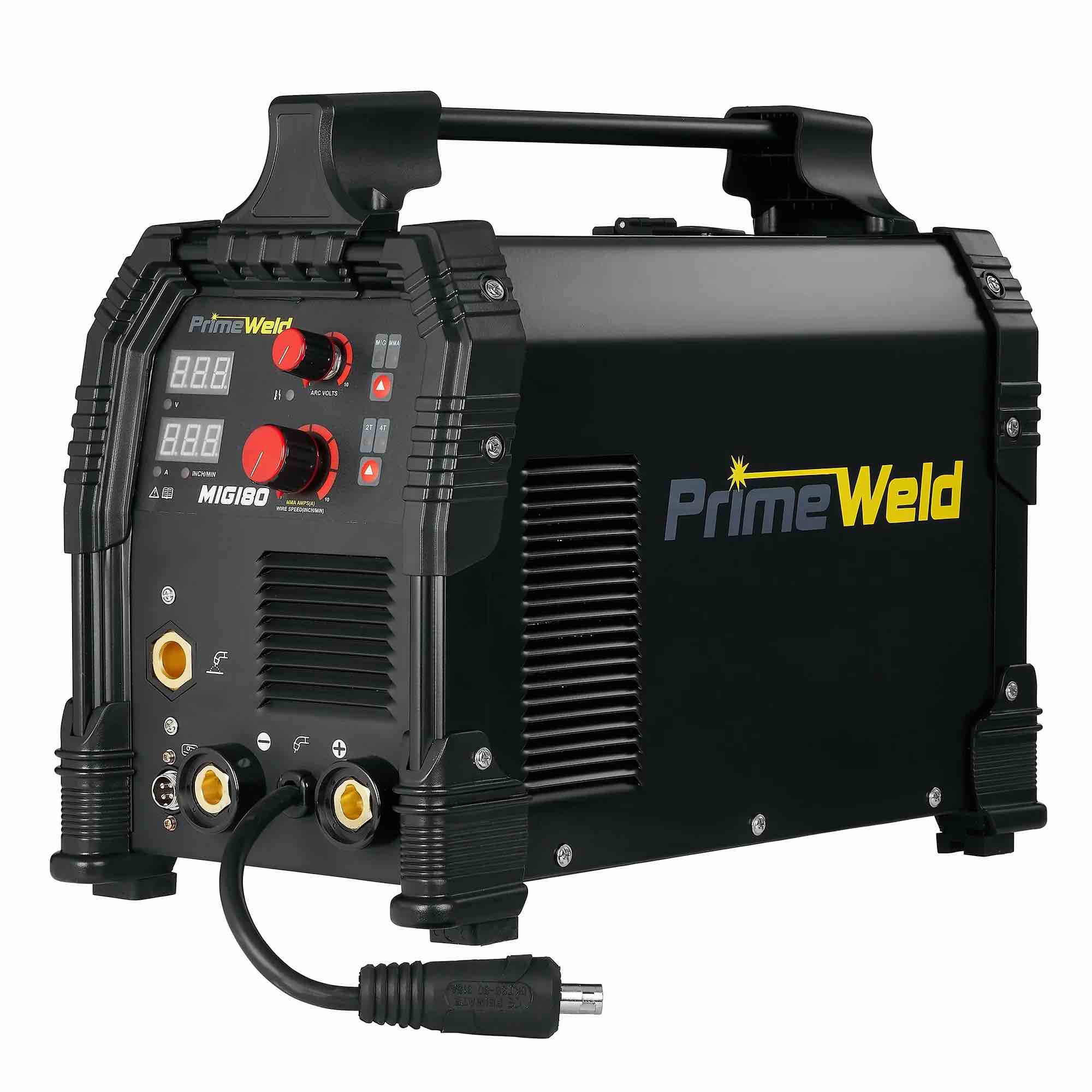 This video below shows a simple lap joint and how to use the mig settings chart. 
Key points in this video are 
1. watch your stickout (how much wire is sticking out between the tip and the weld)
2. nozzle and tip fit
3. gun angles and travel speed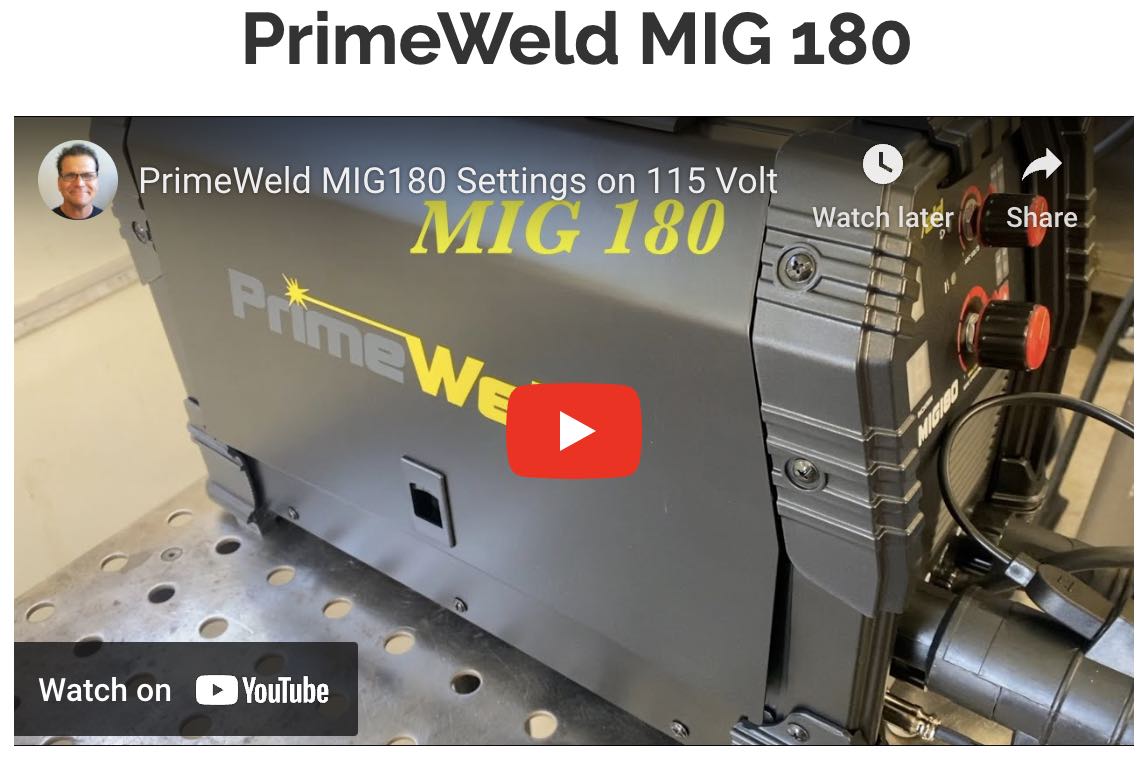 How the wire speed setting affects the weld bead
There are 2 main settings on a basic mig welding machine.
Voltage
Wire feed speed
In the video above, I showed how different wire speeds affect the sound and appearance of the arc.
There is quite a big range of wire speed settings that can work ok but the mig settings chart on the inside of the wire feeder door is a good place to start.
Running practice beads and paying attention to how the wire speed affects the weld puddle is a step on your way to learn how to mig weld 
This affordable MIG welder is listed on my store at weldmonger.com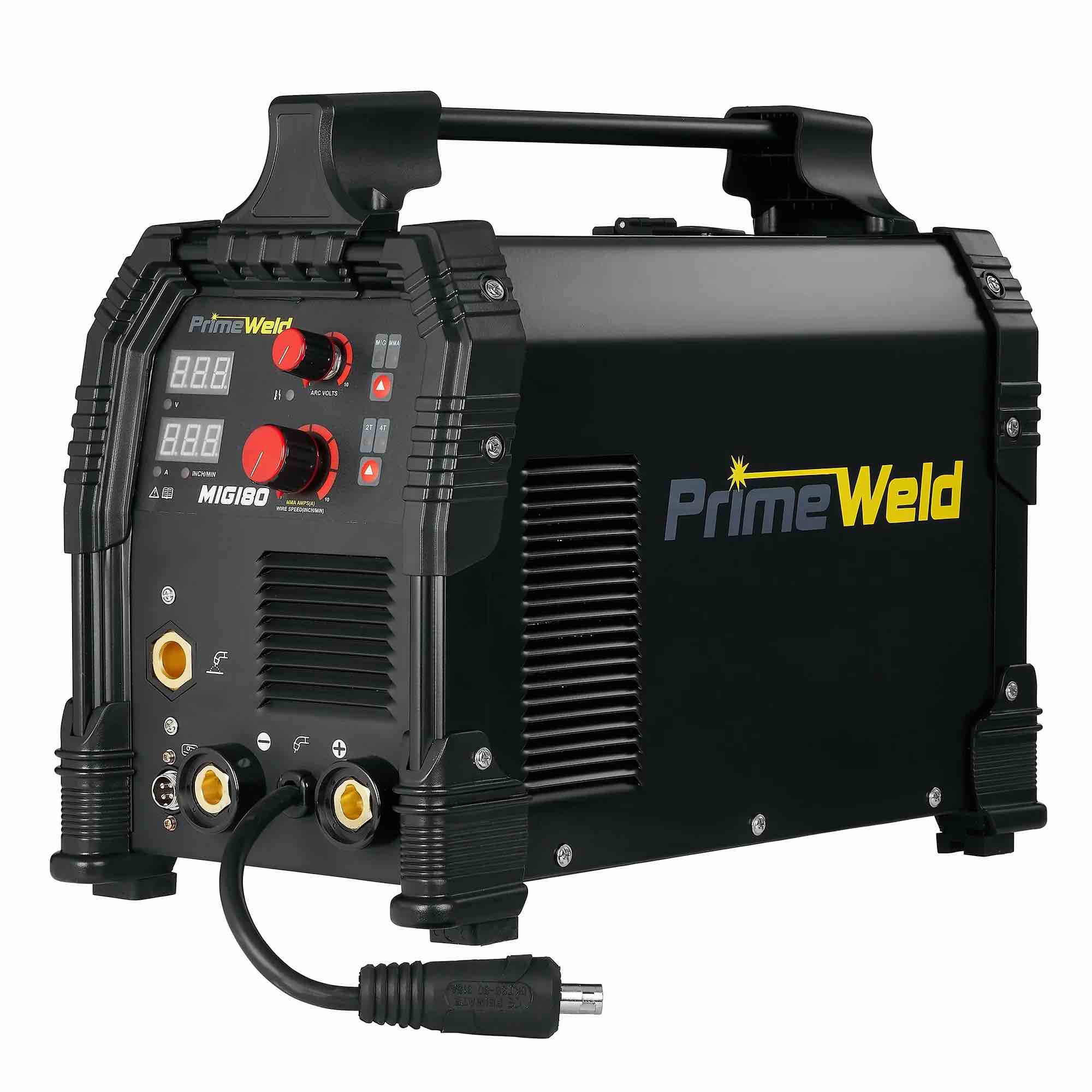 There is a whole series of videos to help you learn how to mig weld at welderskills.com from beginner to more advanced videos like pulse spray mig

Want to take a test drive on the best premium welding video site there is?
Learn how to mig weld with some of the best instructors anywhere.
More Videos to help you learn how to mig weld
the video below is part of mig welding basics
the video below is to help you how to learn to mig weld vertical as well as showing different settings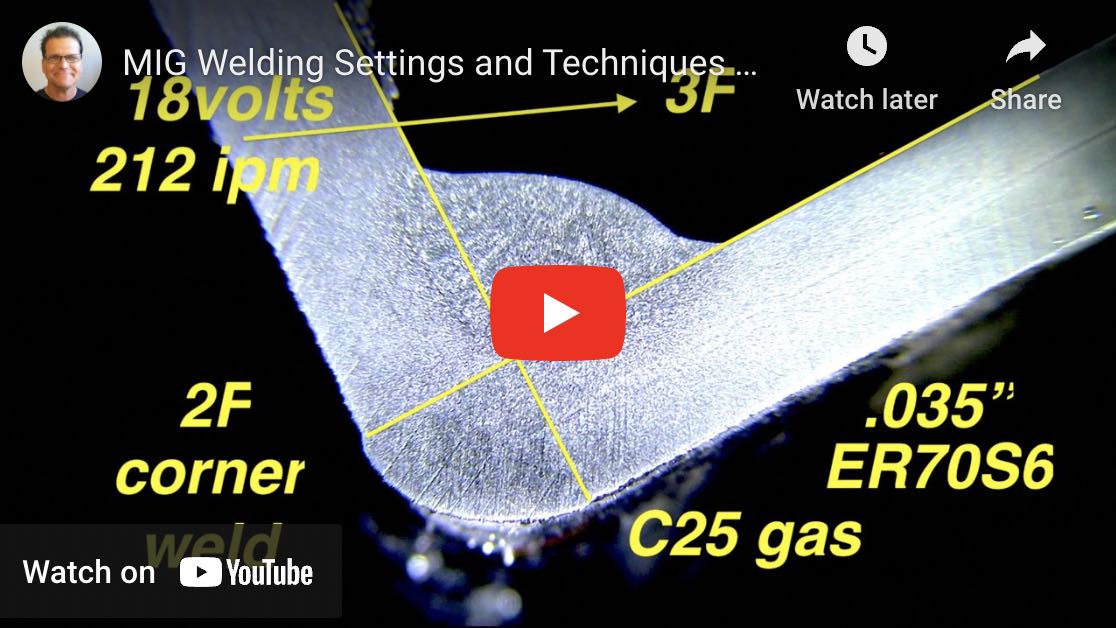 Learning how to MIG weld can be a valuable skill for various applications, such as DIY projects, automotive repairs, and metal fabrication. Here are some things to remember that can help you learn how to MIG weld:
Get good equipment: To learn how to MIG weld, you will need a MIG welder, welding helmet, gloves, protective clothing, an angle grinder for cleaning mill scale, mig pliers, and a welding table. I highly recommend a good quality auto darkening welding helmet so that you can see exactly where the wire is pointing before pulling the trigger.
Understand the basics: Before starting, it's helplful to understand the basic principles of MIG welding. This includes the components of a MIG welder, such as the wire feed system, shielding gas, and power source.
Practice safety:   Wear protective clothing, such as gloves, welding helmet, and long-sleeved clothing, and ensure the workspace is well-ventilated to prevent inhaling fumes. Position yourself so that you keep your head out of the fumes.
Start with simple projects: Start with simple projects, such as padding beads on a piece of scrap, then practice welding two pieces of metal together. This can help you get comfortable with your MIG welders settings and understand how the mig welding process works.
Get guidance from a professional: It's helpful to learn from someone with experience in MIG welding. Consider taking a class or seeking guidance from a professional welder who can give you tips and feedback on your welding technique. One session with seasoned welder can give you a jumpstart.
Practice: Like any skill, MIG welding takes practice to get better. Take time to practice regularly, and seek feedback from others to improve your technique...there is no better way to practice than to pad beads on the inside of angle iron or a tee joint.
By following these steps and being patient with the learning process, you can become proficient in MIG welding and use this skill for various projects.