PrimeWeld tig225 x Affordable TIG welder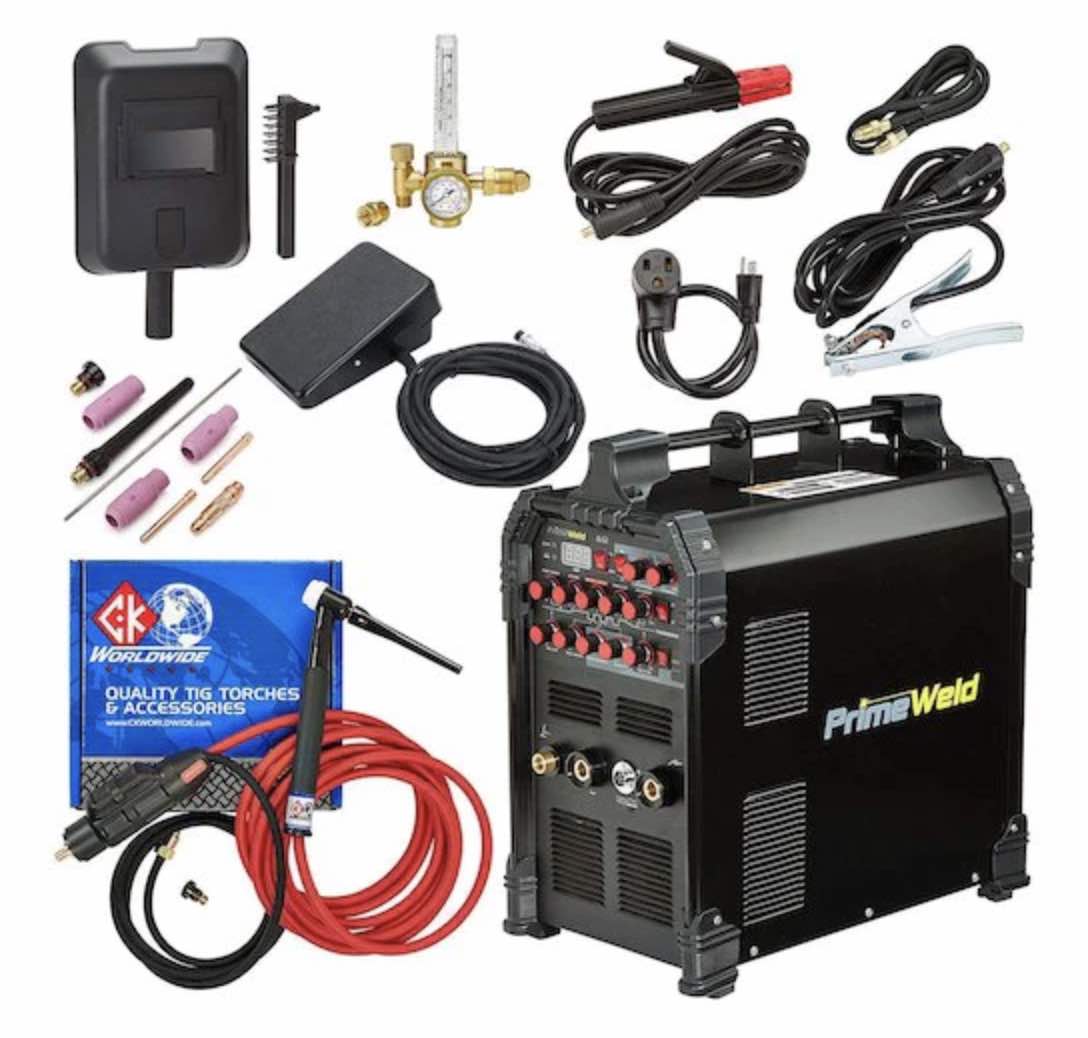 See more primeweld TIG225 videos here

I started a Side hustle back in the early 1990s and back then my best option for an AC DC tig welder was Miller.
So I bought a brand new Miller Syncrowave 250.
It was a great machine but I had to spend a bundle getting a new circuit panel in my house in order to run it. 
How many garages have a 100 amp breaker? mine sure didn't. 
Fast forward 30 years and now we have 225 amp AC DC tig welders that can run off a 30 amp breaker.  Dont get me wrong, its apples and oranges in a way.
I loved that syncrowave 250 but if I were starting a side hustle today, I would probably grab a PrimeWeld tig225 to get me started.