Scratch Start Tig .063" wall Sanitary Stainless Steel 6g welderskills settings


Scroll down for exact settings
Sanitary stainless tube welding is all about the inside and the purge.
Its nice if the outside looks good too but it can be polished after welding.
The reason the inside is so important is that bacteria can get trapped on a rough surface if the root is not purged well.
Scratch Start Tig Sanitary
2 pieces of tool that will make your sanitary stainless welds go better are a dual flowmeter and a jazzy 10 ceramic cup
pictured below is the SPARC dual flowmeter, you can see it on my store here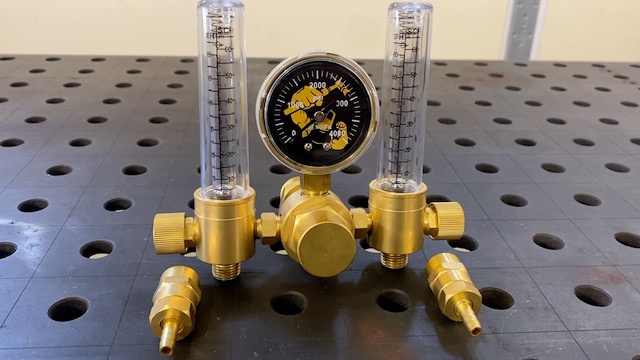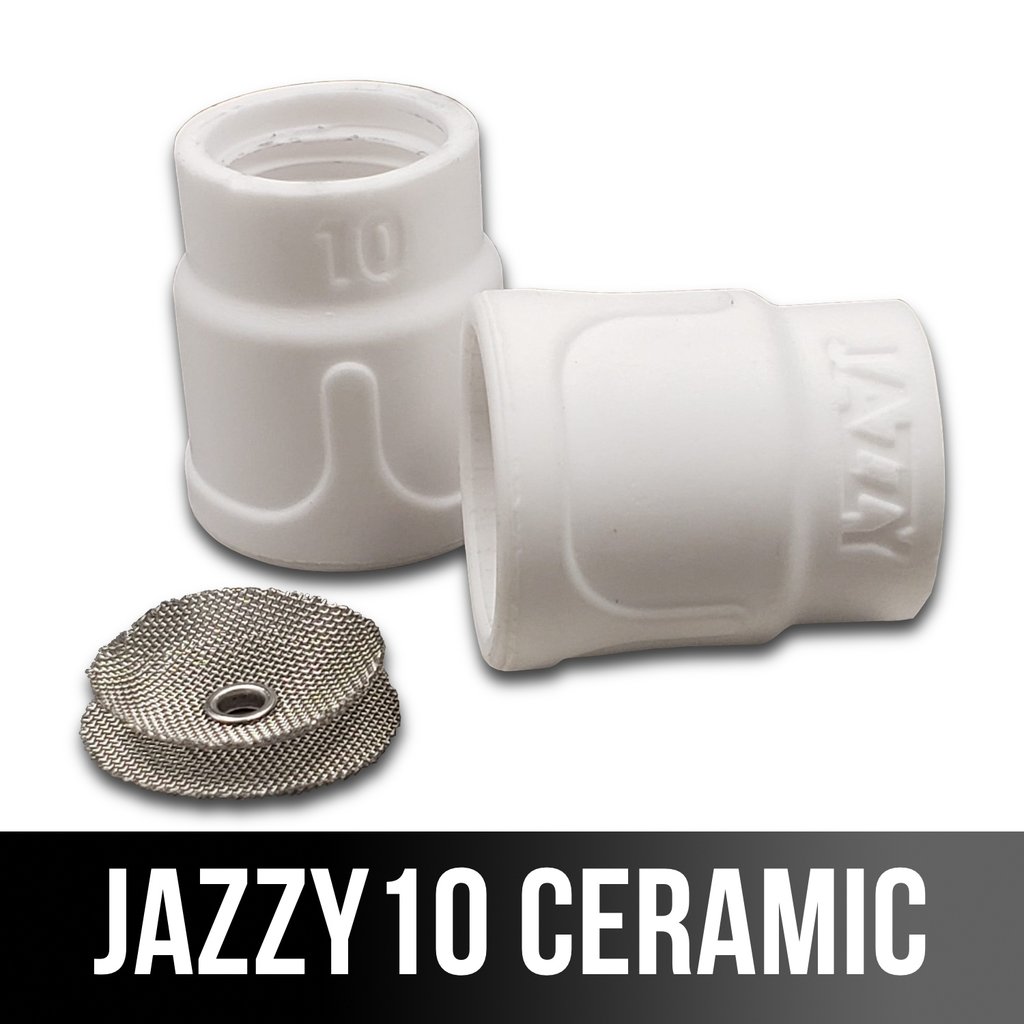 scroll down for settings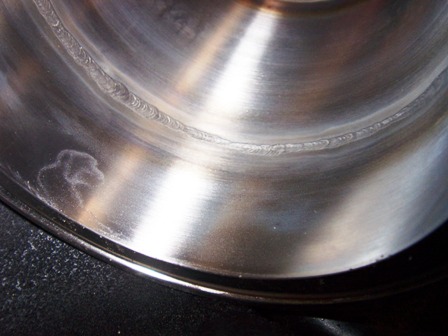 Did you know?..
There are several hundred videos over at welderskills.com from beginner to advanced... to down and dirty repair videos on farm equipment
Whether you are a student, hobbyist, or a working welder who wants to sharpen up, you can take a free trial and even get 25% off your first 3 months with promo code QS25.
Its easy to sign up…and even easier to cancel with no hoops to jump thru.
Invest in yourself,
See you in there.
Jody

WELD PROCESS = TIG, GTAW, GAS TUNGSTEN ARC WELDING,  

METAL TYPE = 304L STAINLESS STEEL
THICKNESS =  .063" 
WELD TYPE = GROOVE WELD NO BEVEL 
JOINT TYPE = BUTT
POSITION = 6G
AMPERAGE = 45 AMPS
TUNGSTEN = 2% LANTHANATED, 3/32"
FILLER WIRE = NONE autogenous

POLARITY = DCEN
GAS FLOW = 20 CFH argon
CUP SIZE =  7
ADDITIONAL SETTINGS =    5 CFH ARGON PURGE
PRE FLOW = TORCH VALVE
POST FLOW = TORCH VALVE
TIPS: KEEP A FAIRLY TIGHT ARC AND WATCH TORCH ANGLE
Aim for an arc length that is equal or less than the diameter of your tungsten electrode.
Torch angle can be forgiving provided your arc length is tight.  



Why scratch start tig?

The simplest and most portable tig welding set up is Scratch start TIG.
All you need is a DC welder, an air cooled tig torch with a valve, cylinder of argon, and flowmeter in order to have a scratch start tig rig.
But scratch start is not always the best option.
There are small inverter tig welders available that have features that allow tapering off amperage while maintaining argon shielding...without the need to snap out of the puddle which can be a great advantage when tig welding stainless steel sanitary tubing.
In the short video on this page, I used a DIY rectifier and old lincoln buzz box just to demonstrate what can be done with a very crude welder.