Building a Welding cart part3
If you missed them, here is welding cart project part 1 ...
and here is part 2
This is part 3 of building a welding cart that will hold 2 gas cylinders.
Why do I need a cart that holds 2 cylinders?
Well, Several reasons actually.
I have a thermal arc fabricator 252 that does mig, tig, and stick...for mig I need either c02, or 75/25 gas, but for Tig, I need pure argon.
That is 2 cylinders and I want to have a cart that olds both so I am not always swapping cylinders around.

A 2 cylinder welding cart Project...
I also like to use helium sometimes for Tig welding.
I have a setup that uses a Y fitting along with check valves and I can mix helium with argon for those times when I am welding thick aluminum.
So you see, I really need at least 2 carts.
Thats why I will probably build another one soon in addition to this one.
But for now, I need to focus on getting this one done.
The basic idea is this...
A welding cart that will hold a tig cooler, a tig welder, and a large tote tray full of tig welding stuff like cups, tungsten, grinders, wire brushes,  sanding discs, etc.
I decided to make the handle in a way that will let me have a large work surface on the top too...just in case.
Mig Welding and Scratch Start Tig go together well on a project..tack weld with TIG & weld it out with MIG
So this video starts with a basic review to get everyone caught up, and then I start framing it up using a bunch of clamps.
I am using scratch start tig for all the tack welding because I want to refresh my memory on using it. I learned using scratch start tig...
...I passed my first welding test using scratch start tig, and worked in a few nuclear plants and paper mills welding pipe making x ray quality welds using nothing but a simple scratch start tig rig.
But once I transitioned from a pipe welder to an aeropspace tig welder, I never used scratch start again except for side jobs.
In aerospace tig weld welding, high end tig welding machines with high frequency start are used because of the alloy types and thickness of the parts being welded....it just wouldnt make any sense to use a scratch start rig for aerospace parts.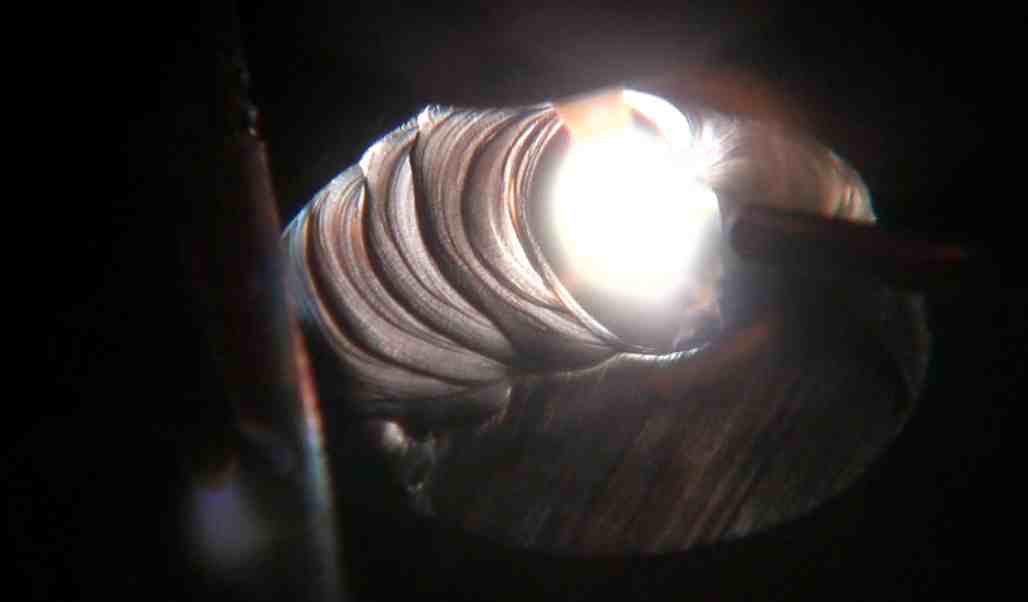 Anyway, I decided to use my Miller thunderbolt AC DC stick welder to tig weld all the tack welds on this welding cart project.
Scratch start Tig tacking works well for mig welding.
I know a lot of folks out there are welding in their basement or garage and scratch start doesnt make much smoke so its a plus.
Once a project is tack welded with plenty of tacks, it can be moved outside where there are no smoke alarms or fire hazards.