TIG WELDING ALUMINUM .063" 1G TEST D17

I started using clear cups strictly to film the arc better.
But I quickly realized that they help me see where I am going better.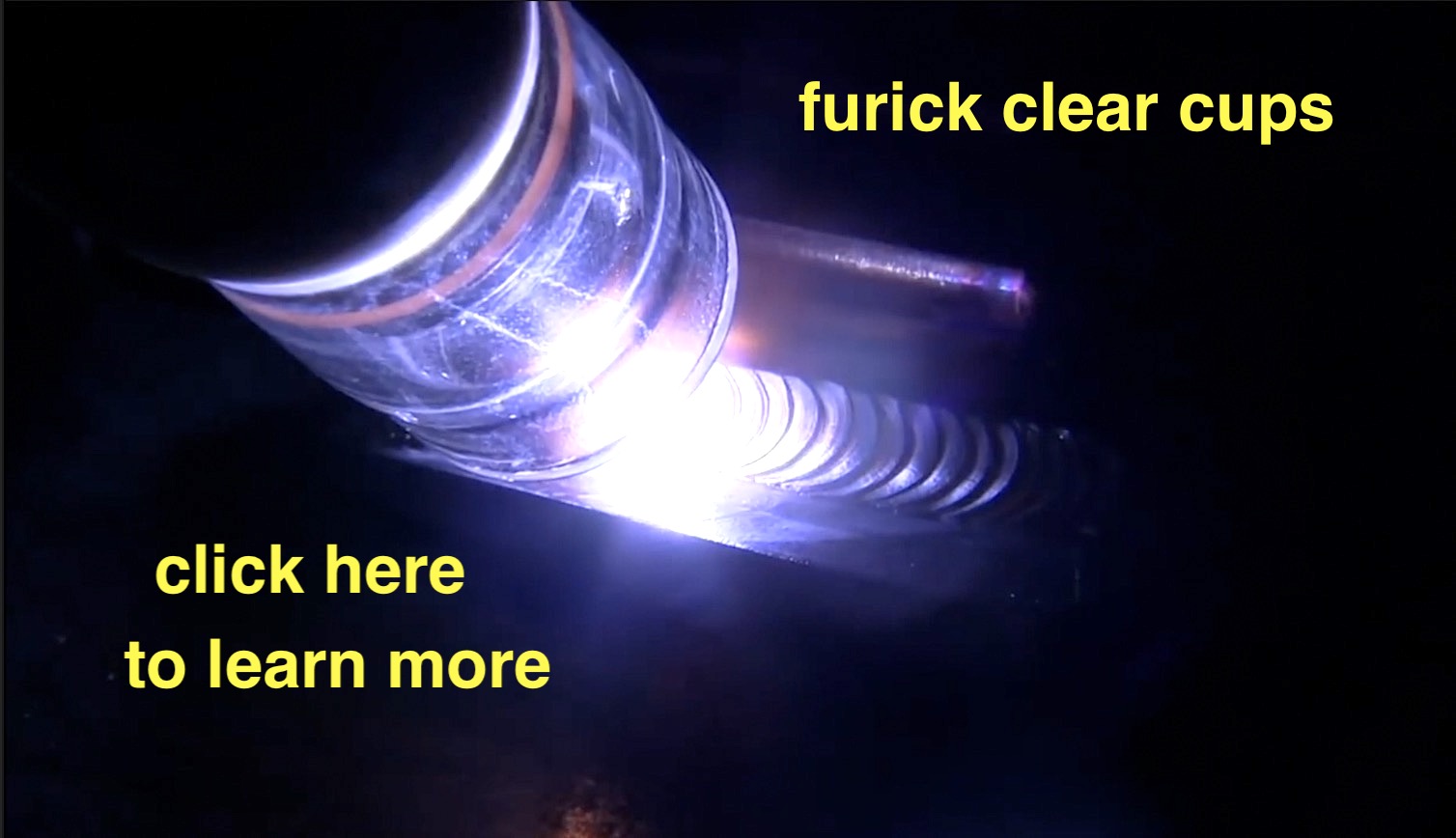 WELD PROCESS = TIG, GTAW, GAS TUNGSTEN ARC WELDING
METAL TYPE = ALUMINUM 6061
THICKNESS =  .063" 
WELD TYPE = GROOVE WELD
JOINT TYPE = BUTT
POSITION = 1G
AMPERAGE = 73  AMPS CONTROLLED WITH FOOT PEDAL
TUNGSTEN = 2% LANTHANATED, 3/32"
FILLER WIRE = 1/16" 4043
POLARITY = AC
GAS FLOW = 15-18 CFH argon
CUP SIZE =  5
ADDITIONAL SETTINGS =   AC BALANCE 33% CLEANING, AC FREQ 100HZ
PRE FLOW = 1 SEC
POST FLOW = 10 SEC
TIPS: KEEP A FAIRLY TIGHT ARC AND LIMIT TORCH ANGLE
Aim for an arc length that is equal or less than the diameter of your tungsten electrode.Torch angle can be forgiving provided your arc length is tight.