TIG WELDING THIN CARBON STEEL SETTINGS

...Introducing the New WeldMonger Challenger TIG kit that includes the most frequently used Cups.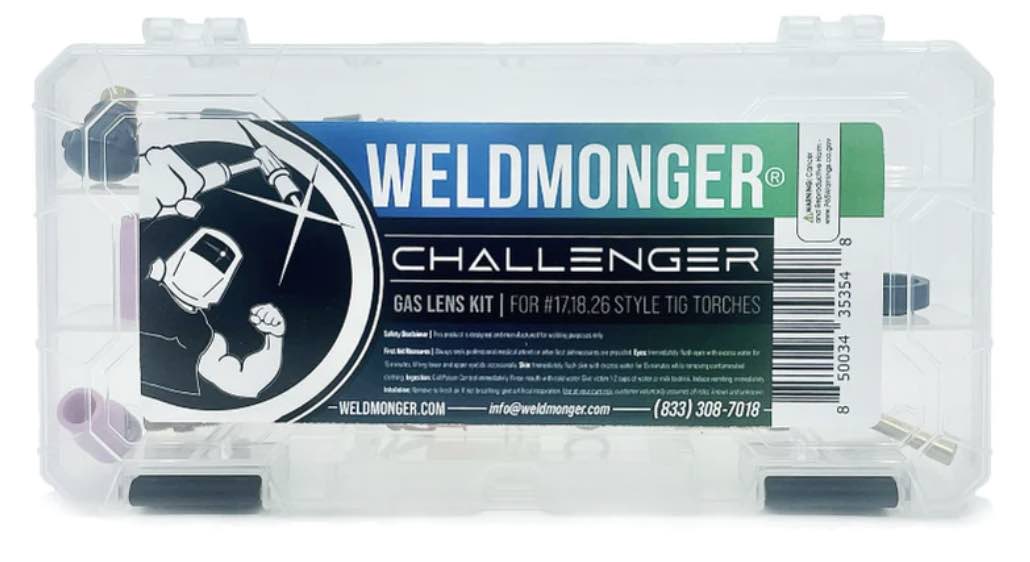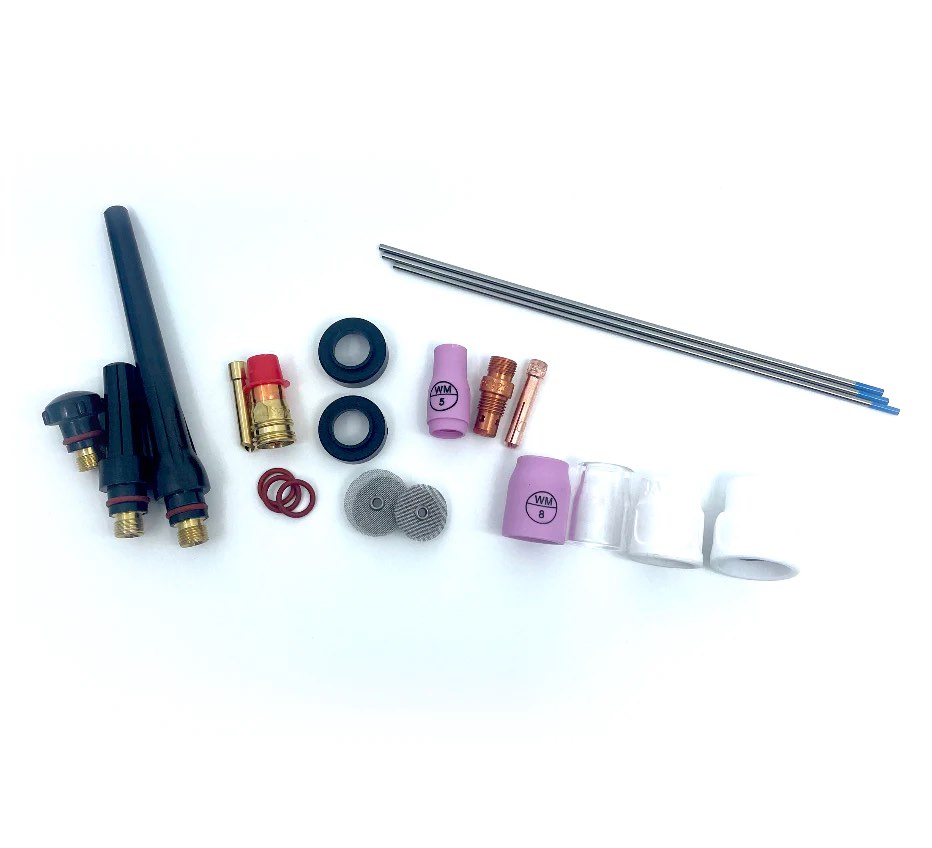 thin carbon steel like  .023" thickness is best welded using small diameter tungsten electrodes like 1/16" or even .040".
But if all you have is 3/32" tungsten, then sharpening the tip like a needle helps with low amp starts.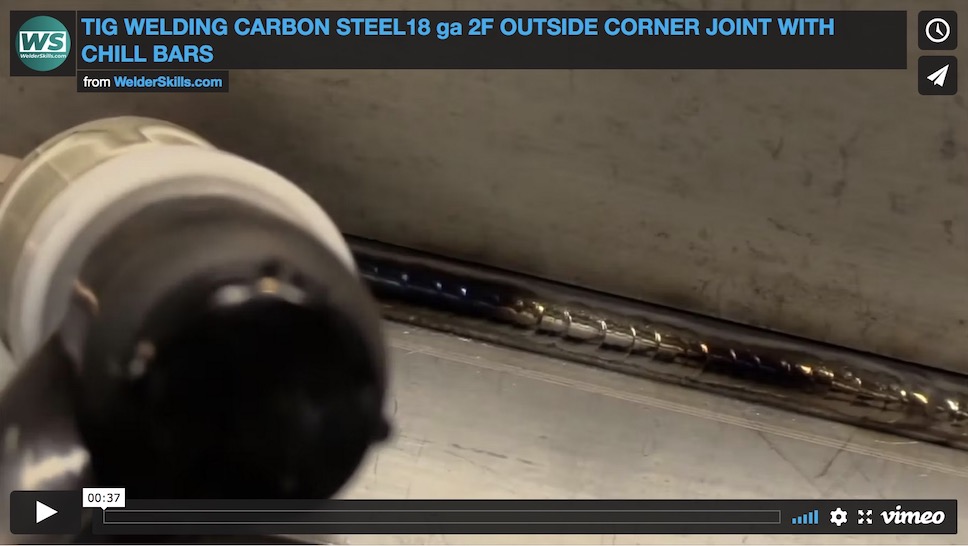 General tips for tig welding thin carbon steel...

for the best crisp low amp arc starts, use the smallest diameter tungsten electrode that is practical.( if all you have is a 3/32" then a needle sharp point with a long sharp taper helps)
When filler metal is required, use the smallest diameter that is practical. ( you can also use a piece of er70 small diameter mig wire)
aluminum blocks for chill bars can help a lot in removing heat and preventing distortion
happiness is a tight arc length
keep your tungsten sharp...if you dip it, resharpen
pulse settings are shown in several of these videos on tig welding thin carbon steel