How to Weld Aluminum Lap Joints

Another Aluminum Lap joint video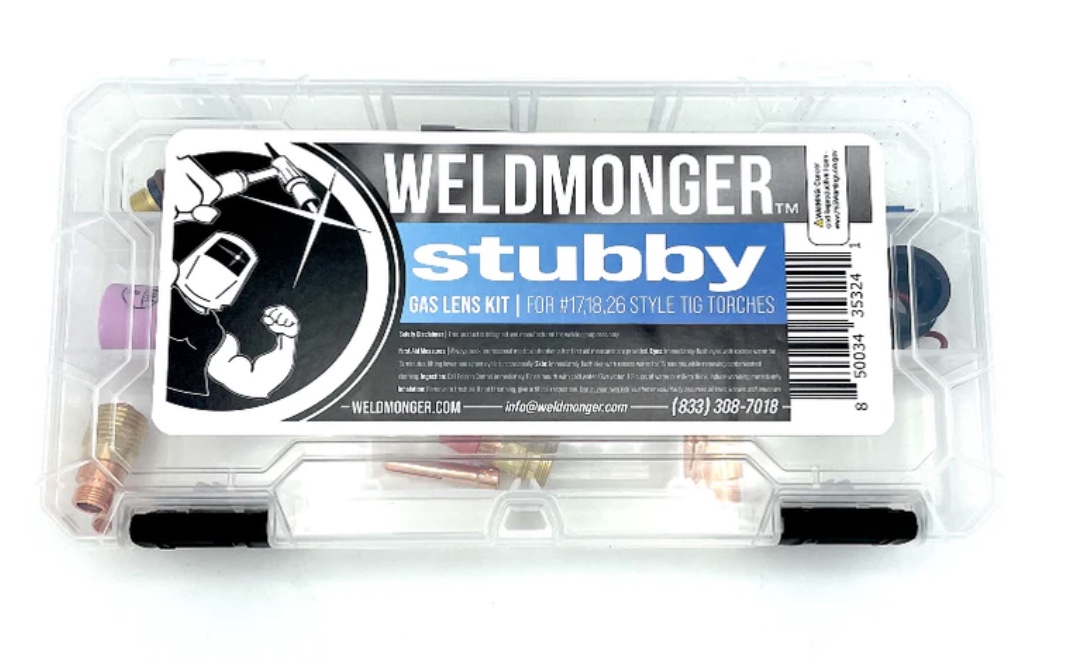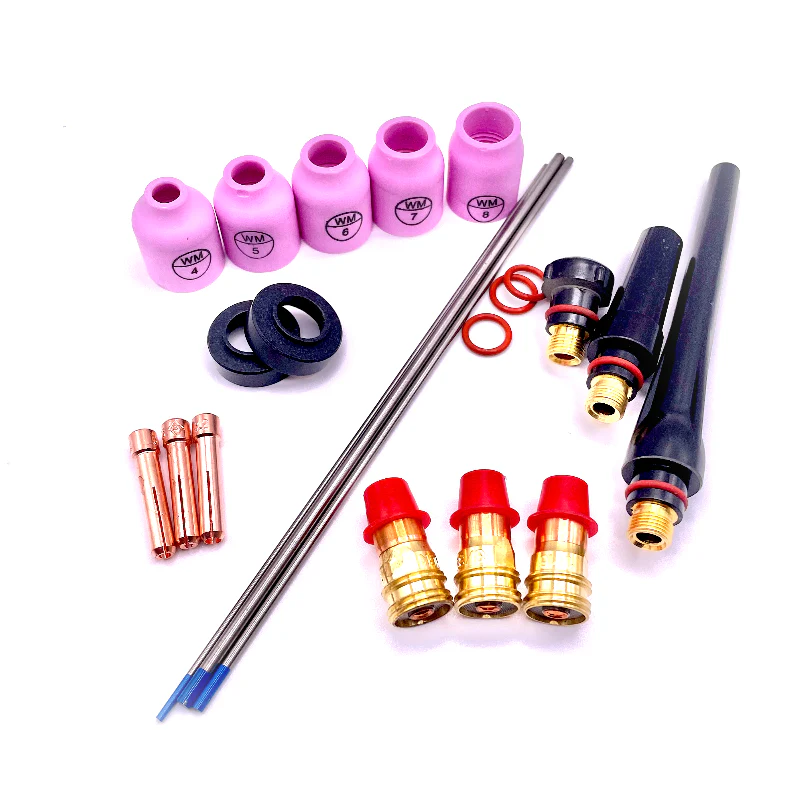 Need a few tips on How to weld Aluminum lap joints?
Who doesnt?
Lap joints are one of the most common joint types for automotive type jobs.
Brackets, mounting tabs, overlapping patch repairs,...all use lap joints.
There are 5 basic types of weld joints...
Corner, Lap, Edge, Butt, and Tee.

see more tig welding aluminum videos or go to the main TIG welding page

Tips for how to weld aluminum laps

here is the setup Roy used for welding these mounting tabs...
 tig inverter set to around 140 amps, but mostly between 100 amps and 120 amps was the range controlled by a foot pedal.

A/C balance set to around 30% cleaning ( thats 70% en for most US made machines)

Frequency set to 100-120hz
Roy likes to mix a tiny bit of Helium for about 90% of his aluminum welding. ( so do I)  but it only takes a tiny amount of helium to make a big difference. We both just barely float the ball on the helium flowmeter and that makes the cylinder of helium last a really long time. 

A #5 standard alumina cup with around 10cfh argon, and just barely floating the ball on the helium ( roy has a Y fitting setup that lets him mix helium in the argon) at total of maybe 12-14 cfh flow .  a #5 or #6 gas lens works too.  but the standard cup actually works better sometimes.

3/32" 2.4mm 2% lanthanated electrode sharpened and allowed to ball according to machine settings.
mostly 3/32" 2.4mm 4043 filler rod , but sometimes Roy opts for 1/16" 1.6mm

Whether you weld aluminum, steel, or stainless, or whatever...
There are 5 basic types of weld joints
Corner, Lap, Edge, Butt, Tee.
Corner joints are used a lot for making tanks, battery boxes, reservoirs, etc.
Lap joints are very common for patches, mounting tabs and brackets, etc.
Edge joints are common in certain industries like sheet metal duct work.
Butt joints are often referred to as "Butt Welds" but that is a non standard term. if you even care.  I dont. The term "butt weld" and "butt joint" are used pretty much the same in conversations of welders  but you migth need to know the difference on a test.
Tee joints are very commonly used for gussets in which case they are sometimes welded from both sides.

outside corner joint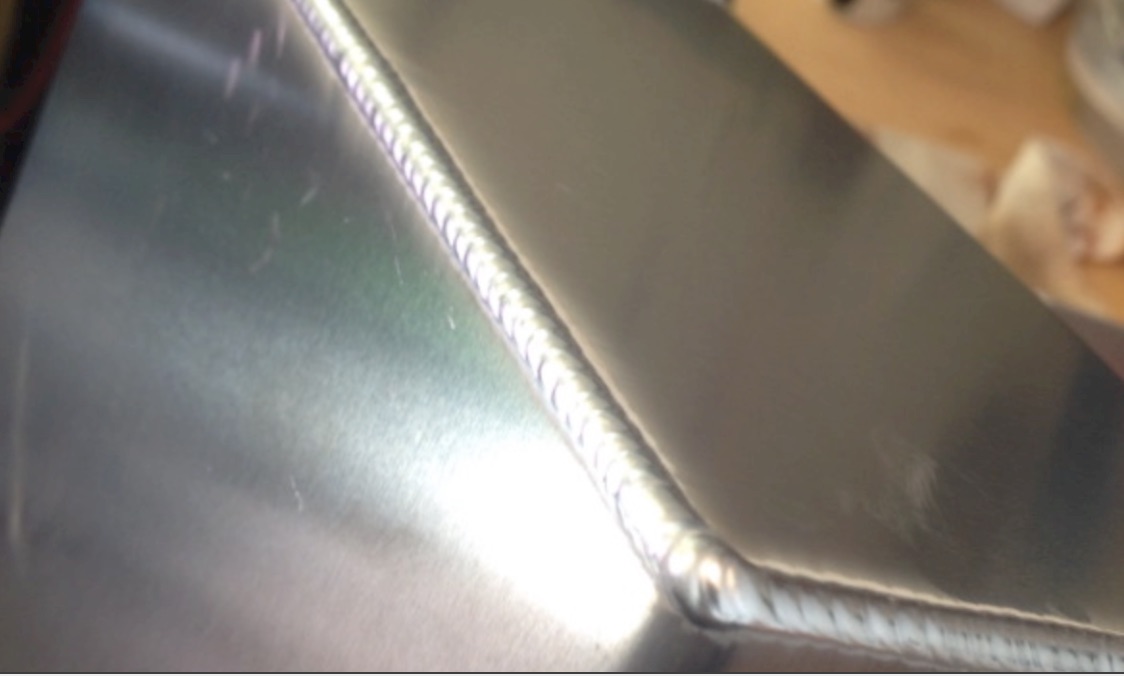 lap joint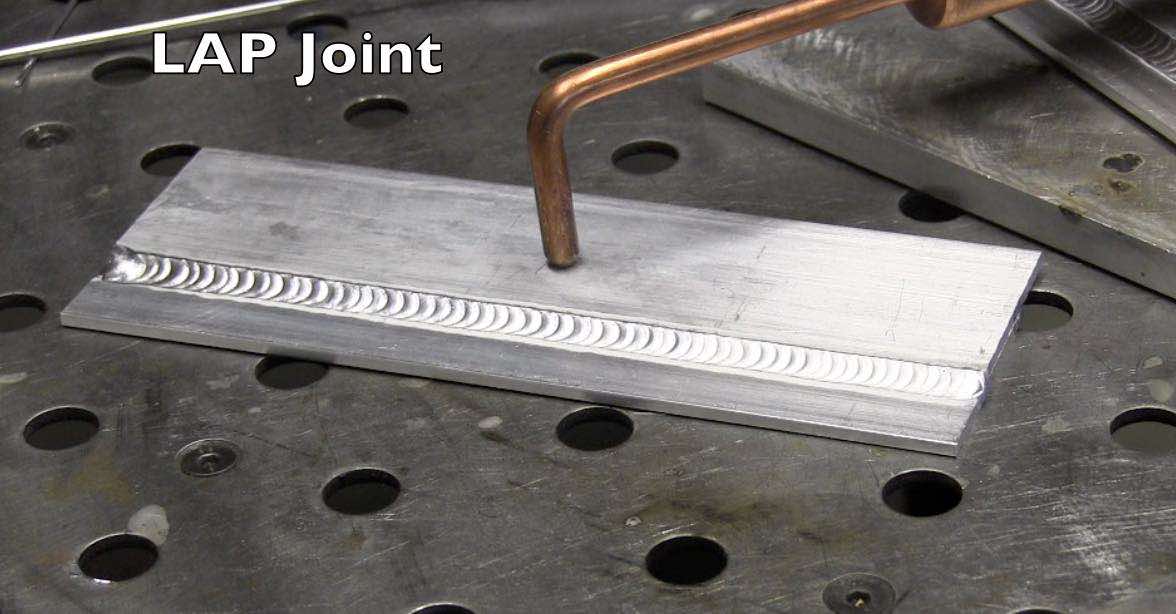 edge joint (this pic is not a joint but just a build up weld)

Butt joint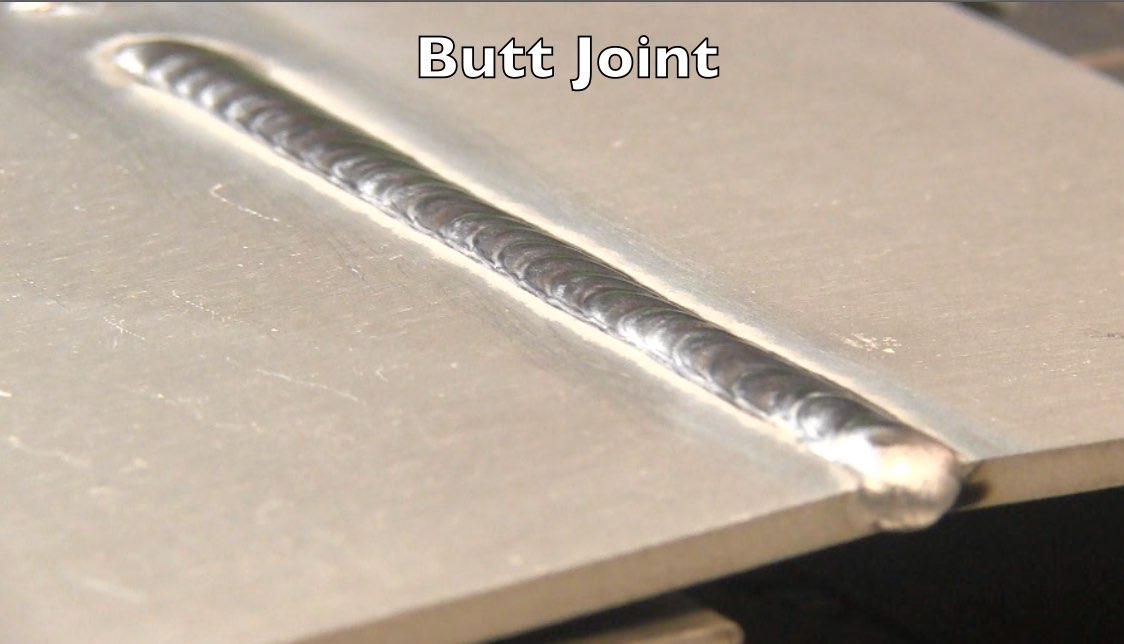 Tee joint

See New Products at the Weldmongerstore

One thing that can be learned from this video