AHP Tig Welder, Walking the Cup, and Pulse Settings

In this video, I am using a very affordable AHP Tig Welder to weld a bunch of parts on a turntable.
Whenever I get a bunch of round parts to weld, if possible, I use my positioner turntable. 
Welding Turntables are not cheap, but I got mine off eBay several years ago and have used it so much that it has paid for itself many times over.

Welding round parts on a turntable is much easier, its faster, and the welds usually look much better due to not having stops and starts.
One end of these parts was done walking the cup at about 180 amps, 
the other end was done using pulse settings of 1pps, 50% pulse time, and 50% background current...using around 170-180 amps
Both ends were done using only the torch mounted switch with no foot pedal connected. Once I got the amps dialed in, not having to fool with a foot pedal proved to be easy.

Each year I put the previous years on a 4 disc set.  below is the 2015 version but you can see the latest DVD's on my store...click here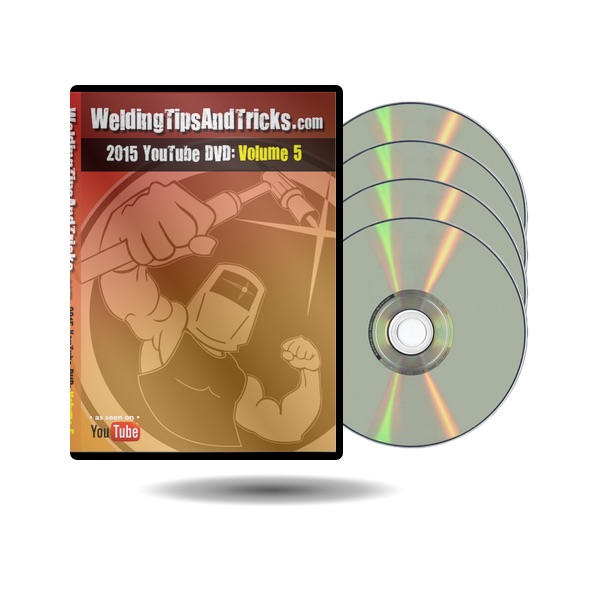 Disc 1 - TIG
    1.    TIG Steel - Pedal Pulse
    2.    Open Butt Root Tips
    3.    2F Lap Joint Carbon Steel
    4.    Tips for 2F Tee Joints
    5.    Machine Shop Weld Repairs
    6.    Gravy Job: Carbon Steel w/ Positioner
    7.    Gravy Job: Flange Weld w/ Positioner
    8.    TIG Welding Thin Aluminum
    9.    Aluminum with Argon Helium Mix
    10.    Aluminum with Argon Helium Mix

Disc 2 - TIG
    1.    Thick Aluminum using DC and Helium
    2.    Lincoln PowerMig 210MP
    3.    Tack Welding Thin Aluminum without Filler
    4.    TIG Welding Aluminum Lap Joints
    5.    Filler Wire Size, Furick 12 Cup
    6.    1" Aluminum 175 amp, Argon Helium Mix
    7.    Rods, Storage, Arc Shots
    8.    Stainless: Walking the Cup vs Tig Finger
    9.    Stainless to Carbon to A572 w/ 309 Filler
    10.    Distortion: Tips for Keeping it Square
    11.    Shaft Keyway and Carbide Precipitation


Disc 3 - MIG & Stick
    1.    Problems MIG Welding Downhill
    2.    Downhill MIG Welding Part 2
    3.    MIG on Saturday: Gases & Weld Symbols
    4.    MIG Aluminum w/ Spool Gun
    5.    MIG: Wire Speed & Penetration
    6.    Quick Tips: MIG Uphill
    7.    MIG: 3G Vertical Open Root Plate Test
    8.    MIG w/ CO2 - Lincoln PowerMig 210mp
    9.    Stick: 7018 Flat & Horizontal
    10.    Stick: 7018 2G Plate Test
    11.    Stick: Vertical 7018
    12.    Stick: 4G Overhead Weld Test
    13.    Stick: 7018 Multi Pass
    14.    Stick: 7018 Overhead, Vertical, Horizontal


Disc 4 - Projects
    1.    TIG Welding Batman
    2.    TIG Aluminum Expansion Tanks
    3.    Lift Arc TIG Socket Welds
    4.    7018 Stick, Silicon Bronze TIG - Industrial Lamp
    5.    TIG 6061 T6 Aluminum w/ 4643 Rod
    6.    TIG Pulse Comparison: Motorcycle Part
    7.    TIG Rod Rack, Pulse Settings, Speed Tacking…
    8.    Stainless TIG Build Up, Shaft Repair
    9.    Welding Cart Project 1
    10.    Welding Cart Project 2
    11.    Welding Cart Project 3

visit the weldmonger store to learn more