TIG Welding Thick Aluminum with a Lincoln TIG 175

I took on a short production job recently that involved tig welding aluminum that was one inch thick. (25mm thick).

Normally, that would require about 225 amps to be able to puddle quickly and weld a bead at a decent speed.

I have some TIG welders that will put out that more than 225 amps but today, I decided to see what my TIG 175 would do if I maxed it out and added a bit of helium.

see more tig welding aluminum videos or go to the main TIG welding page

tig welding aluminum lap joints with the Lincoln TIG 175
tig welding thick aluminum on DC

visit the weldmonger store to see the new products

Reason for using a 175 amp TIG welder for Welding once inch thick aluminum?
I Wanted to see what it could do.

People often ask me what is a good first welder to buy.  Sometimes it's someone just starting out  with tig...
...but sometimes, its a person who wants to make some extra money by taking in some side work.

A lot of folks would say that a 175 amp tig welder is not big enough to provide the kind of versatility to be able to handle most tig jobs that might come along.

But…

if you mix a bit of helium with your argon, its almost like getting another 30 amps or so.



So for this video, I welded 1" thick aluminum parts using a Lincoln TIG 175 square wave machine using argon and helium mixed together with a western 411 "Y" fitting.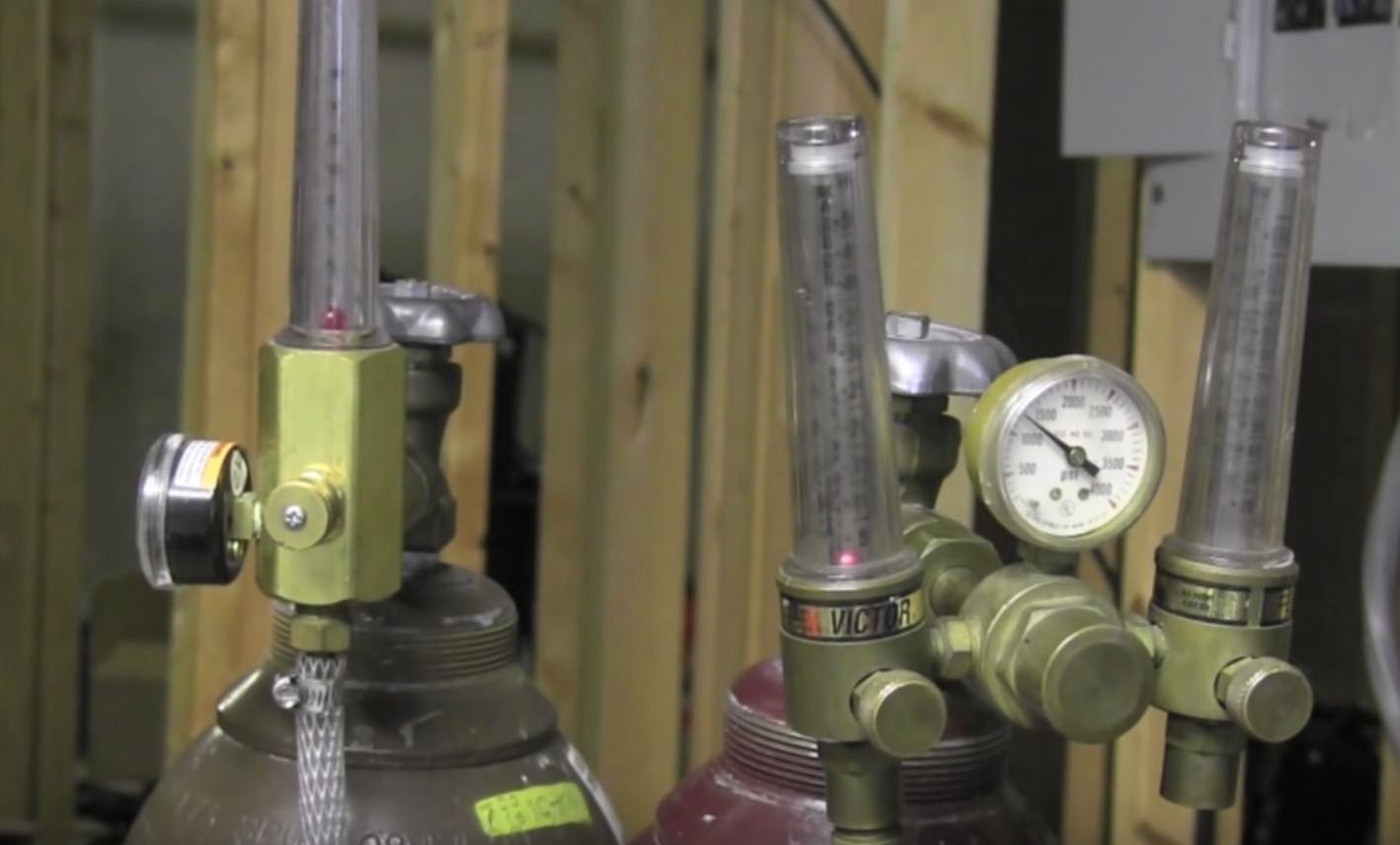 I fixtured the parts using my Stronghand tools Fixture point table and made a total of 4 tack welds per part….and when I finished all the tack welds, I put the parts in my welding positioner.

I have what is known as a "thru hole" positioner.  That allows for placing the part and a comfortable height.

But the real benefit to having a "thru hole" positioner is to purge stainless parts.

I can run a purge hose thru the positioner and purge stainless tubing and that is a really good thing.  When you take in side jobs, you never know what is going to come thru the door.

So using the full 175 amps, a CK worldwide #17 torch, and some added helium, I knocked the parts out in jig time.  way less than 5 minutes per part.

On the last part, right when I was tapering off....the overtemp light came on.  Wow..I pushed the 175 hard maxed out at 175 amps and it made it thru all 13 parts before it timed out....

When I show parts like these being welded, I often get asked about how to bid jobs.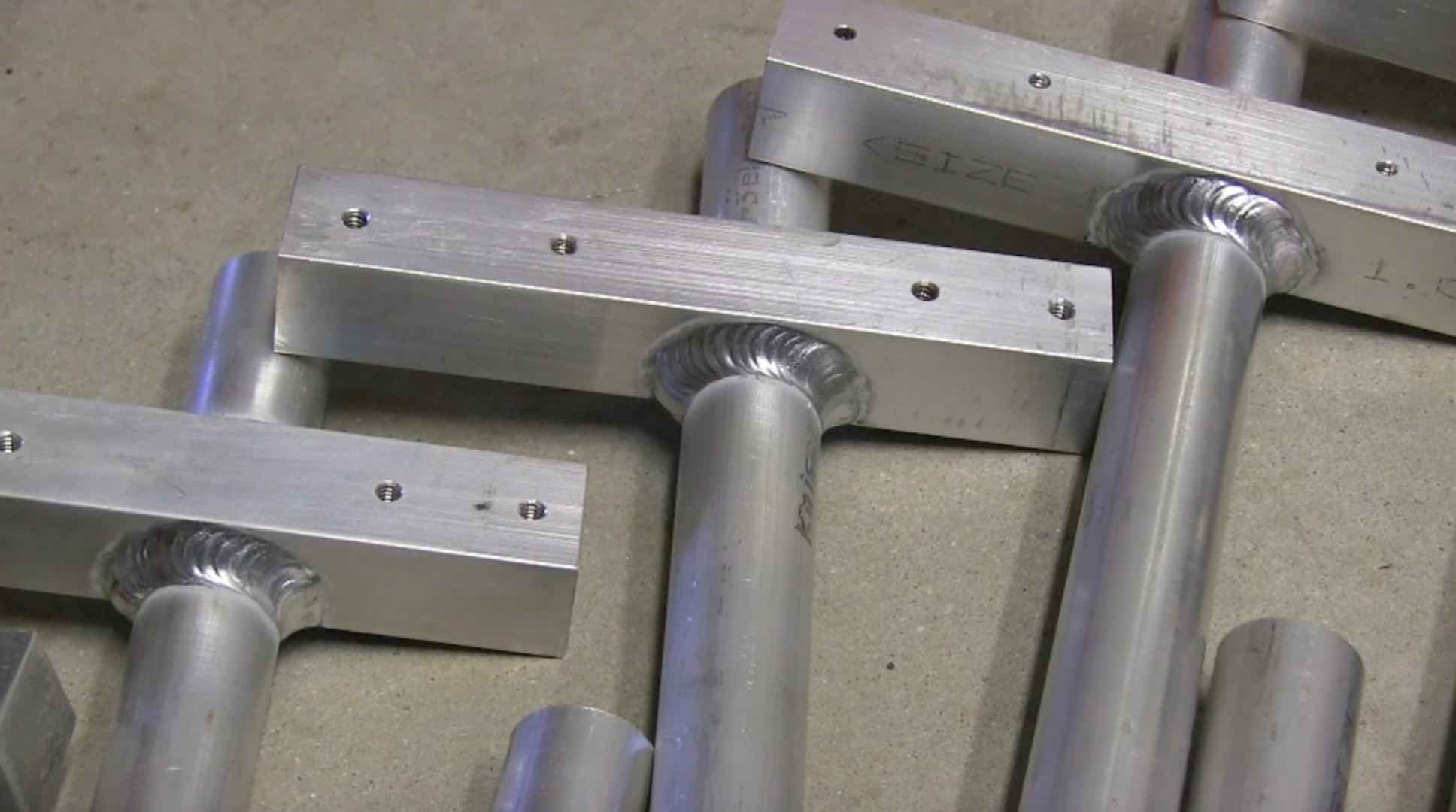 So how do I  know how much to charge?

I use a very simple formula and it is only a starting point but at least it lets me get close enough to get work on the spot.

it goes like this….I price per tack weld…and a price per linear inch of weld.

20 years ago, I charged one dollar for each…and I did pretty well on side jobs.

Take the parts I welded in the video as an example.

for round parts multiply diameter times 3 will be close enough. you dont have to use pi (3.14)

the round stock is one inch thick so each weld is close to 3 inches for a total of 6 inches of weld.
I used 4 tack welds per part.

6+4 = 10 bucks per part.

If I was able to weld each part in less than 5 minutes, thats 10 bucks every 5 minutes…

thats 12 parts per hour.  12 X 10 = 120 bucks per hour

If that seems high to you or your customer, you can always adjust your price per tack weld or price per inch to come up with something that works for you (figuring in your speed and abilities).

Remember, when you take your car in to a repair shop, their shop rate will be anywhere from 70 to over 100 dollars per hour.
visit the main page on TIG welding Aluminum for lots more videos