How I started my Welding Business Side Hustle
My welding side hustle business all started with a single phone call back in the early 90's.  
Not from me calling businesses trying to start a welding side hustle, but from my bank telling me my account was overdrawn.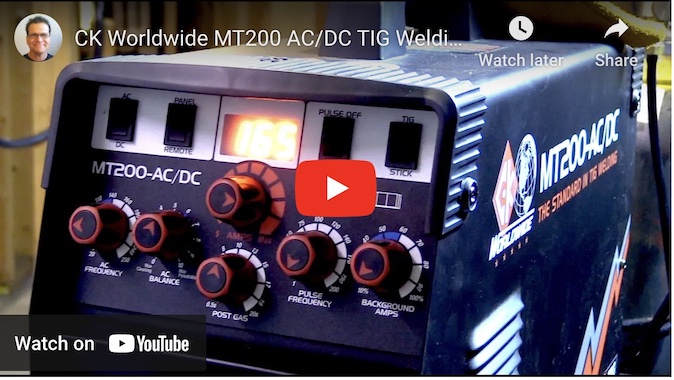 I wasn't spending money on stupid things or anything like that.

I just wasn't making much money and I  had a wife and 2 kids to take care of.
Overtime had been halted due to the economy and my hourly rate just wasn't enough to cover any extra expenses like car repairs and such.
So I learned about a part time job welding at a local sheet metal fab shop.
I was not making that much per hour at my day job, and the second job paid even less per hour but it let me dig my way out of a hole and get some breathing room.
I worked there for about 2 years until one day I learned about some side welding work I could get if I only had my own tig welding machine and some hand tools.
I did some quick cowboy math on what the machine and tools would cost me, what I could make per hour on my own compared to what I was making at the part time fab shop and it was kind of a no brainer.
And being able to weld in my own garage for around 40 dollars per hour on my own schedule was way better for family life than working for someone else at 11 per hour and punching a clock after my day job.
So I bought my very own miller syncrowave 250 along with running gear, a dynaflux tig cooler, dual flowmeter, and argon cylinder.
I also bought a black and decker straight grinder, along with some 2 inch roloc discs to blend aluminum welds...and I was off to the races doing weld repairs on 10 or so aluminum sheet metal parts every week at 40 bucks per part.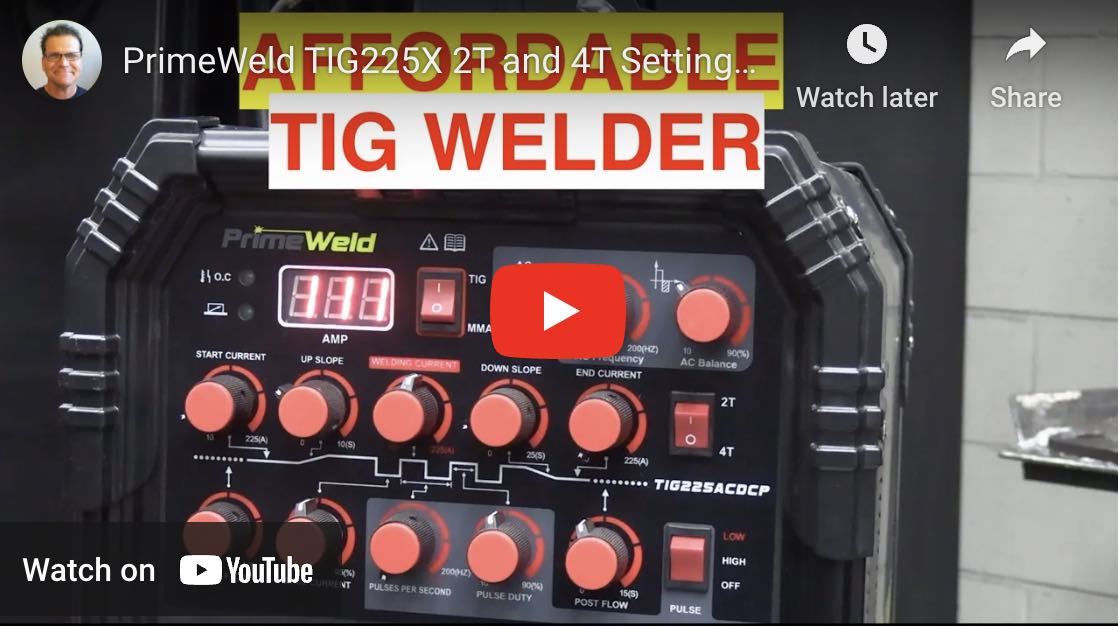 welding side hustle blog post
Soon after I started doing that side work in my garage, word spread and I got work from 3 different small machine shops.
Work like fixing mis-machined parts, filling mis-drilled holes, assembling and welding small stainless parts, and short production runs of miscellaneous parts in quantities from 10 to 1000.
I didn't seek out any of this work...it just came to me as a result of getting my own welding equipment and doing quality work for my first customer.
And that is the key component to building a successful welding side hustle...being able to do quality work.
It also didn't hurt that I still worked a regular day job in a facility where there were lots of other welders, machinists and engineers who I talked with daily...I am guessing that is how the word got out that I did welding as a side hustle.
At one time, I was doing work for 3 different mom and pop machine shops...shops that did not have a full time dedicated welder on staff.
When all 3 of these mom and pop machine shops were calling me to get work done, it was all I could handle.
Eventually, I got promotions at the day job where I did less and less of the welding side hustle.
And when my day job went kinda sideways, I started weldingtipsandtricks.com as both a way to rejuvenate my interest in welding and also as an exit strategy from my day job.
It worked.
I was able to cut my company loose. AND my interest in welding grew and grew.
The point of this article is this:
Show up and work
Invest in yourself
prepare for the next big opportunity by being fully engaged
2 machines I would look at if I were starting a welding side hustle today
First is the CK worldwide MT200 AC DC tig welding system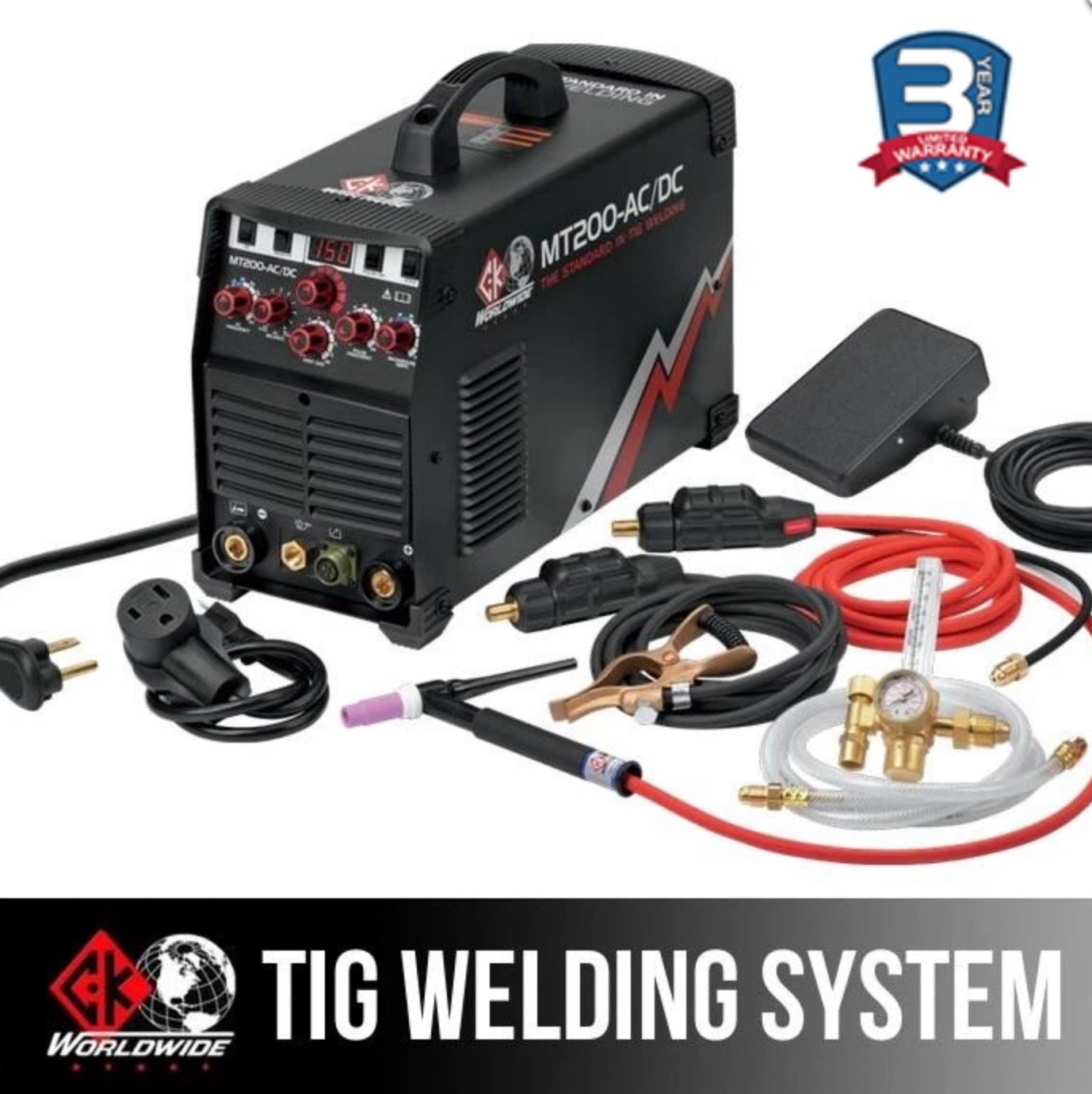 Second is the Primeweld 225x AC DC tig welder
Both welders come with a nice CK air cooled torch.
The Primeweld is a good bit cheaper
But the CK mt200 is lighter and has "Fan on Demand" and has a lower start amperage for really thin metals.
Both brands have established a good reputation of taking care of customers. 

 A few Ideas for Side Hustles
Repairing metal shopping carts
I had a student who went to Home Depot as well as several grocery stores and asked if they had anyone repairing their carts.
He got a few stores as customers and every few weeks would make his rounds and load broken carts on a trailer and take them to his shop and fix them.
Most of them would only take a few minutes to fix and make sure there were no burrs or safety issues. A little weld here and there followed by some silver paint and the carts were loaded up and hauled back to the stores.
He charged about 50 dollars per cart and he told me he could have easily fixed most of them on site in 15 minutes with a small inverter welder but he didn't want the store manager to see just how little time it took him per cart.
Wine Barrel Furniture
Back around 2006, Wine Barrel furniture became all the rage.
Furniture made from Wine Barrels.
I knew some guys who were making chairs and tables out of wine barrels and were making a killing.
All they needed in the way of welding equipment was a mig welder and a slip roll machine to roll some 11 ga steel strips to fasten to the barrels along with some legs and trim and they were making more at their side hustle than their day job paid.
I'm not sure how long the gig lasted but nothing lasts forever and it paid them well for a time.
Welding Equipment Needed
You probably wont know exactly what welding equipment you will need until you get the work but thats ok.
I would recommend having basic equipment on hand to start and investing in more specific tools and equipment as you learn what you need.
If you have a pretty good idea what type of work you might be able to get start there.
I started with a TIG welder because I had TIG work waiting for me.
Since most TIG welders are also Stick Welders, I got by for a while with only a Miller Syncrowave 250.
Later I added a Mig welder.
Then a welding lathe turntable...and so on .